Bangladesh moves ahead with controversial Rohingya relocation plan….reports Asian Lite News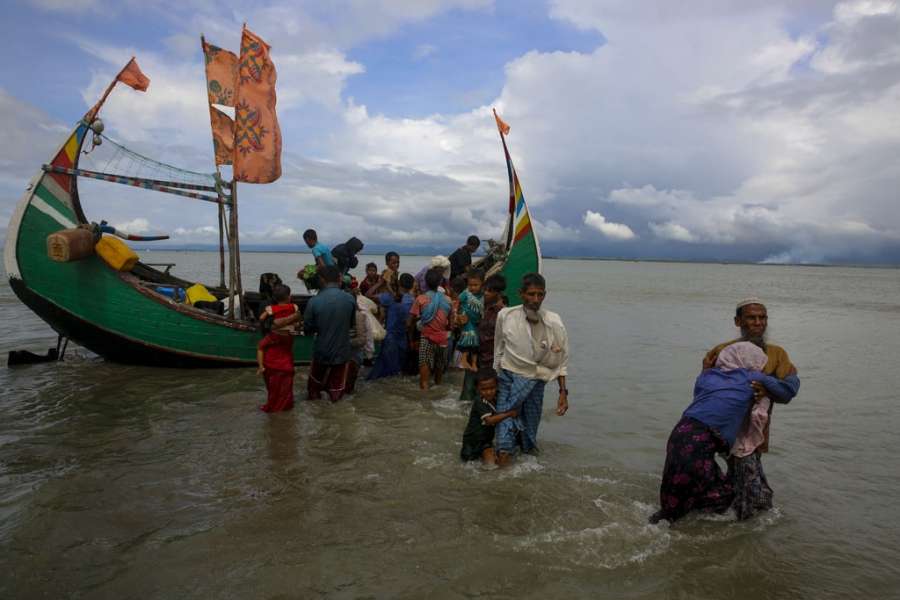 Bangladesh is moving ahead with a controversial plan to move Rohingya refugees to a low-lying, flood-prone island, with construction of facilities to begin "very soon". About 100,000 of the one million Rohingya refugees living in Bangladesh will be moved to Thengar Char, a remote island in the Bay of Bengal by November 2019, according to details of the $278 million plan released by the office of Bangladesh's Minister of Planning Mustafa Kamal, CNN reported.
The island is about 30,000 hectares in size, more than 37 miles from the mainland, officially uninhabited and mostly flooded during heavy rain or monsoon season.
The international community has praised Bangladesh for taking in the refugees but its plan to move some of them to Thengar Char has been met with strong criticism.
Some 626,000 mainly Muslim Rohingyas have arrived in Bangladesh since August, joining an existing Rohingya refugee population of up to 300,000. They say they've fled widespread violence perpetrated by the military in the north of Myanmar's Rakhine state.
However, the Mynamar military denies any wrongdoing.
The relocation plan was approved by Bangladesh's Prime Minister Sheikh Hasina on November 28 and the same day Amnesty International called upon the Bangladeshi government to abandon the proposal, calling it a "terrible mistake".
"Having opened its doors to more than 600,000 Rohingyas over the past three months, the Bangladesh government now risks undermining the protection of Rohingyas and squandering the international goodwill it has earned," said Amnesty International's South Asia Director Biraj Patnaik.
"In its desperation to see Rohingyas leave the camps and ultimately return to Myanmar, it is putting their safety and well-being at risk," said Patnaik.
In response to complaints, the Bangladesh Navy conducted a study which found that the island could be made habitable with land reclamation and work to protect the the shore line.
The government plans to build nearly 1,500 barrack houses and 120 shelter centres on 60 hectares of land on the island.
"Although the land is flooded due to tidal effect of sea, it is very much controllable by land development and shore protection work," Kamal's statement said.
Bangladesh is also building a 3,000-acre refugee camp at Kutapalong, near the border with Myanmar, where most Rohingyas are currently living in makeshift camps.