Advertisement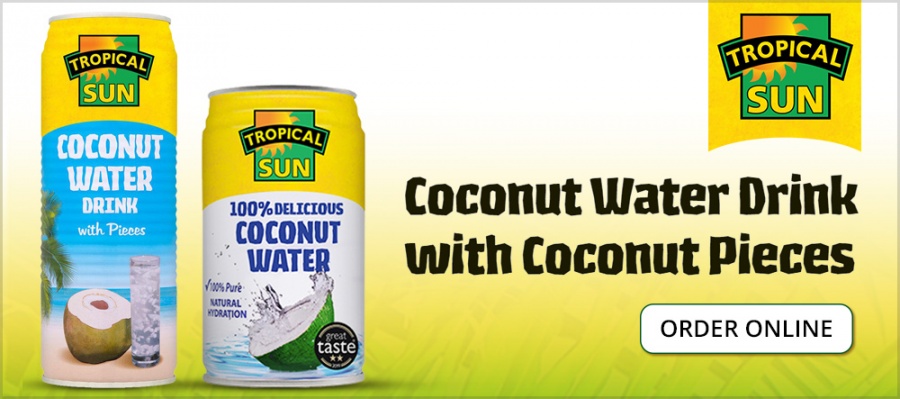 As the members preparing to attend the 19th SAARC summit, Pakistan deliberately queered the pitch by fomenting trouble in Kashmir as well as trying to internationalise Kashmir at the UN General Assembly (UNGA). How can you forget the treatment to Indian Home Minister Rajnath Singh in Islamabad….writes Syed Shihabudheen
The eight-member South Asian Association for Regional Co-operation (SAARC) has dragged on for 31 years without delivering on its objectives. The indefinite postponement of the 19th Summit meeting of the SAARC member countries, scheduled to be held in Islamabad on November 9-10, sounds like the death toll for this association for regional cooperation.
According to SAARC rules its summit meeting is postponed if only one country expresses its inability to attend it.  But in the present case majority of member states announced their decisions to boycott it. They were India, Afghanistan, Bangladesh, Bhutan and Sri Lanka. This has left Pakistan, Nepal (the current SAARC Chairman) and Maldives.
The boycotting counties have two major complaints against Pakistan.  One, it is a compulsive terrorism promoter against neighbours; and two, it refuses to implement unanimous decision of the SAARC Summits. That Pakistan itself was not very serious about the 19th SAARC Summit may not be ruled out or, some sections in the Army and its Jihadi minions had worked to sabotage it.  One may recall how the Army protégé Jamat Ud Dawah (JuD) led by the UN-designated terrorist Hafiz Saeed and other Jihadi groups carried on a campaign to prevent the Indian Home Minister's meeting with his other SAARC colleagues in Islamabad.  He was shabbily treated in Islamabad.  As a result, India's Finance Minister Arun Jaitley did not go to Islamabad to attend the SAARC Finance Ministers' meeting.  Looking from this perspective, it will not be far-fetched to presume that engineering the agitations in Kashmir and the terror attack on an Army camp in Uri on September 18 killing 19 soldiers were all part of a conspiracy to deal a fatal blow to SAARC.
In January 2004, Pakistan had hosted the 12th SAARC summit.  This summit was held after a gap of two and-a-half years. The summit was delayed because of angry India's unwillingness to attend it.  India was angry because Pakistan-based terrorists had attacked India's Parliament House in December 2001. This caused bitterness in the relations between the two countries.  But when the Prime Minister of India decided to attend the 12th SAARC summit, tempers cooled down magically unwinding one of the excitement and bonhomie witnessed in the two counties after the signing of the Shimla agreement in 1972. This agreement provided a framework of permanent bilateral cooperation and friendship. After signing the Agreement with India's then Prime Minister Indira Gandhi, then Chief Martial Law Administer-cum-President Zulfikar Ali Bhutto told newsmen in Shimla that the era of confrontation had given it to the era of cooperation.  But alas, this agreement was not allowed to work by military ruler Gen Ziaul Haq.  It was one example how the Pakistani establishment settled country's international and bilateral commitments.
It is interesting to note the steps Pakistani rulers took to make the 12th SAARC summit successful.  In preparation for the 12th summit then Prime Minister of Pakistan Mir Zafarullah Khan Jamali who, unlike other leader, did not harp on Kashmir and unilaterally declared ceasefire in Kashmir to take effect from November 25, 2003.  This was followed by a surprise declaration by President Gen Parvez Musharraf in December that Pakistan was willing to give up its stand on the UN resolutions on Kashmir if India showed flexibility in its stand.  A relieving assurance from President Gen Musharraf to India's Prime Minister Vajpayee on the sidelines of the summit was that the Pakistan would not allow it soil and territories under its control to be used against India for terrorist activities: The two leaders agreed to start composite dialogue between their countries.
Equally welcome was the Islamabad Declaration in which the SAARC members re-dedicated themselves to fighting terrorism and promoting free trade among the SAARC countries. Agreeing to these objectives gave an impression that during the SAARC summit Pakistan had undergone baptism. Until now it had strong reservations about these objectives. It had been describing terrorism in Kashmir as a freedom struggle and denying cross-border terrorism.  It had also been obstructing the free trade objective. The 12th summit over, Islamabad reverted to its old policies of terrorism and no free trade.  The assurance to India that the soil of Pakistan and territories under its control would not be allowed to be used by terrorists sounded like an insulting joke.  In the next SAARC summit in Dhaka in November 2005 Afghanistan was admitted to the SAARC family but was not spared terrorist attacks from the soil of Pakistan.  It was for this reason that Afghanistan joined the counties who boycotted this 19th SAARC summit in Islamabad. Pakistan refused to implement the South Asian Free Trade Agreement (SAFA), was that unless the Kashmir issue was resolved it would not have free trade with India. This excuse means that Pakistan would never implement SAARC's resolutions on free trade even after supporting it
If we contrast the preparations made for the 12th SAARC Summit with those made for the 19th Summit we cannot escape the impression that there was a conspiracy to shoot down SAARC.  In 2004, Gen Musharraf and his government were eager to make the 12th summit a success without any intentions to honour its decisions, though.  Before the 12th Summit Pakistan made all efforts to persuade the then Indian Prime Minister Vajpayee to participate in it. But before this 19th Summit, Pakistan made all efforts to discourage India's participation.  Army's known protégé Hafez Saeed's JuD organized protests against India's Home Minister Rajnath Singh's arrival to Islamabad to attend the SAARC Home Ministers' conference. About three weeks before the summit (November 9 -10), Pakistan-based terrorists attacked an India's Army camp in Uri, killing 19 Army men.  Pakistan sought to make fun of this tragedy by suggesting India itself must have done it.  Pakistan must have been well aware that this incident would make India's participations impossible. For the 12th Summit, the Pakistan government took care that the Kashmir issue did not queer the pitch. For the 19th summit Pakistan, it would appear that Pakistan deliberately queered the pitch by fomenting trouble in Kashmir as well as trying to internationalise Kashmir at the UN General Assembly (UNGA).
And this tactics of Pakistan made it difficult for a majority of SAARC member countries to attend the 19th Summit.  Afghanistan, like India, complained of Pakistan's cross-border terrorism policy.  Bangladesh boycotted the Summit because of Pakistan's protests over the executions of the 1971 war criminals.  Sri Lanka joined them saying it condemns terrorism in all its forms. On September 30, Islamabad announced postponement of the Summit. As it appears at present that despite knowing it very well that Islamabad is going to host the SAARC summit this year, mandarins in Islamabad and Generals in Rawalpindi have never made the South Asian political and security situation conducive for a talk of the regional leadership for a better South Asia, on the other hand they kept in interfering into the internal matters of India, Bangladesh and Afghanistan and made the security situation precarious. And thus the question eventually arises: did Pakistan conspire to kill SAARC?