Pakistan Prime Minister Imran Ahmed Khan Niazi suffers humiliation at Pakistan Occupied Kashmir as he was greeted with Go Niazi Go Back and "Kashmir Banega Hindustan" slogans…. reports Rifan Ahmed Khan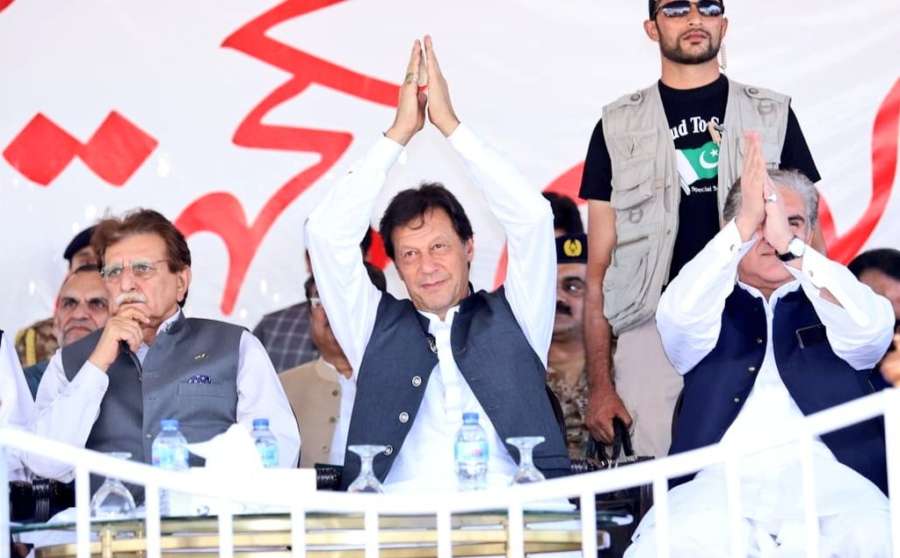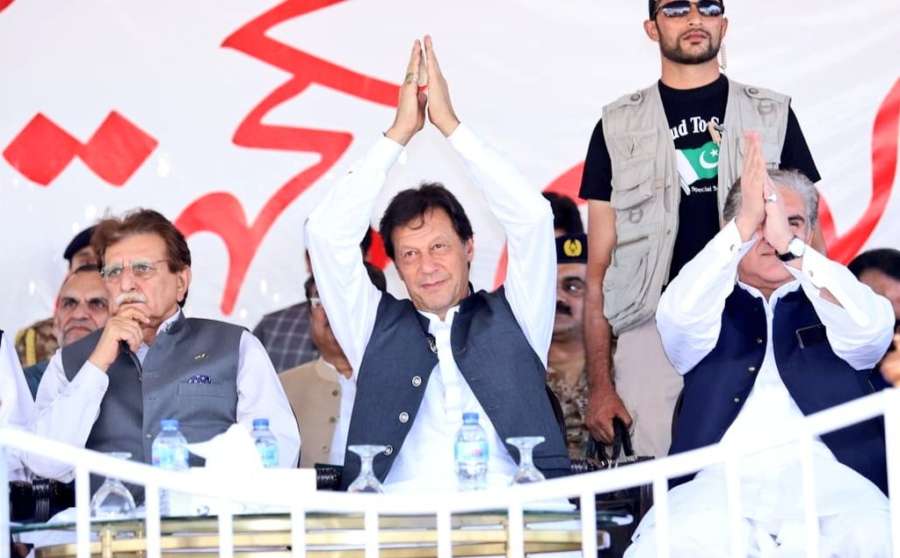 Imran and his top team were in Muzzafarabad on Friday to address Kashmir "solidarity" rally to highlight the "plight" of Kashmiris and to send a message to the world community about clampdown in the Valley. The so called Jalsa become a big flop show as locals turned away from the much publicised event. The government used army machinery to transport hundreds of people from Abbatobad and Rawalpindi.
The flop "Jalsa" at Muzaffarabad, the capital of Pak Occupied Kashmir, indicate the public mood on the government stance. The poor attendance prove that except the prime minister, his cabinet and the army top brass, the general public want to move on with their normal life.
Nearly half of the Pakistan population are living below the poverty line and the people are now aware about the tactics of the military and the ruling elite to dupe them to fulfil their personal agendas.
Addressing a much-touted 'Jalsa' at Muzaffarabad, Mr Khan called Indian Prime Minister Narendra Modi 'Hitler' and 'fascist'.
He challenged the 'fascist' Indian regime to lift the curfew in Jammu and Kashmir and then see the reaction of the people of the Valley.Is there any justification for the annexation of Gilgit-Baltistan and changing the status of North-West Frontier Province? Thousands of people along with their leaders are in illegal detention
"Modi and his party (Bharatiya Janata Party) are following what Hitler and his Nazi regime did in Germany and failed. This man (Modi) was a member of the extremist RSS since childhood and believes that India is only for Hindus," said Khan, according to ARY News.
He claimed that the Modi government's "brutalities and fascist tactics" will only harm India in the long run.
"My message to Modi is clear, 'you cannot beat Kashmiris', while my message to the world is that they should stop this new Hitler, Modi, before he harms the world peace any further," Khan said.
He also made it clear that Pakistan will leave no stone unturned to help the "oppressed people" of Kashmir.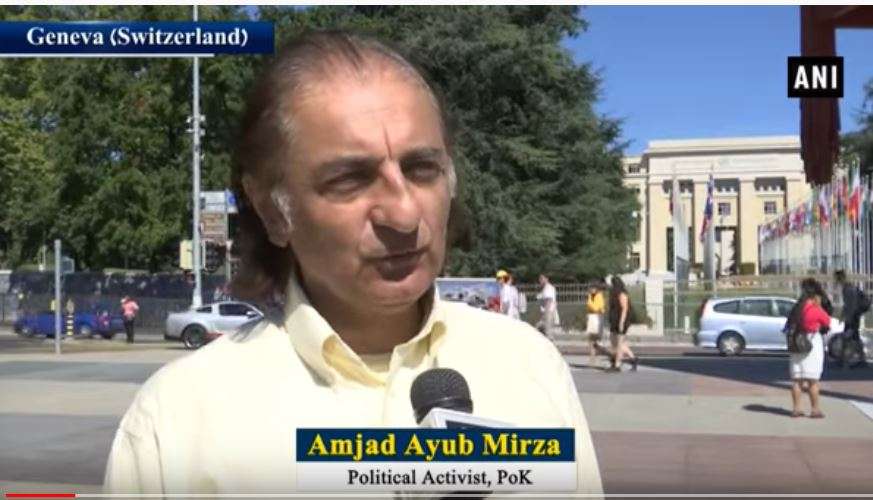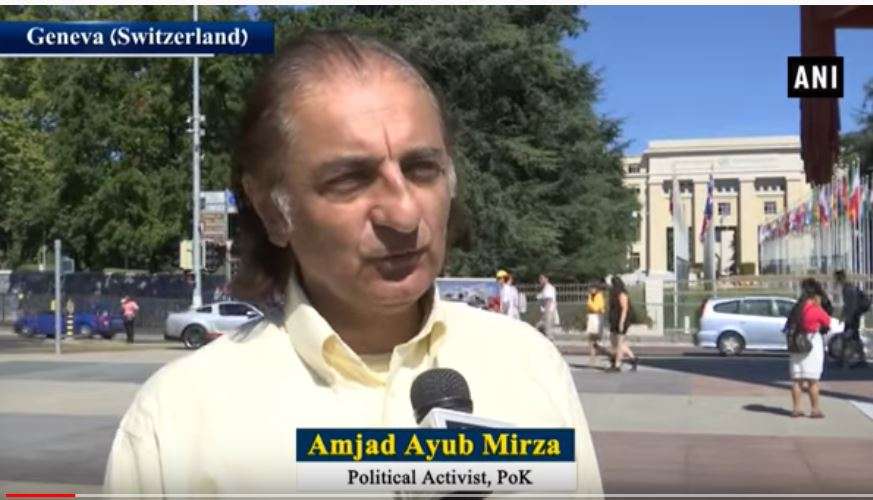 But a viral video shows the poor attendance at the event. The government used army machinery to bring people from Sindh and Punjab to swell the crowd. The Army's appeal to make Kashmir a major internal issue to fuel support for Imran is also falling on deaf ears.
"How can they talk about human rights when our Balochi brothers and Pakthuns suffering from the army atrocities," Amjad Ayub Mirza, a PoK local living in Geneva, was quoted as saying in the video. "How can they forget the atrocities they committed at Gilgit-Baltistan?
"Is there any justification for the annexation of Gilgit-Baltistan and changing the status of North-West Frontier Province? Thousands of people along with their leaders are in illegal detention," he added. "In the pretext of clearing Taliban, the army unleashed atrocities on poor Pakthuns."
Khan, whose government has failed to get the international community to censure India over the revocation of special status to Kashmir. He alleged that many Muslims, who were being driven towards extremism due to Modi's Kashmir policy, "will stand up against Hindustan".
According to him, "all Muslims are looking towards Kashmir" and were prepared to take up the gun for its sake.
"What Modi is doing in Kashmir is pushing Muslims towards extremism," he claimed.
Khan said that "Islam is for peace and we are peace loving people, but when we see this zulm (atrocity) and the world watches quietly, then it drives people to react violently".
Referring to the February 14 Pulwama incident in which a Jaish militant killed 40 CRPF personnel in a suicide attack, he said that India blamed Pakistan for it.
"They blamed us and sent in their jet. Our air force then brought down their jets and captured their pilot. We returned him because we wanted to solve issues through dialogue.
"They (India) said that we returned him because we got scared. Believers do not fear death, we did not return the pilot because we are scared of you," Khan said, according to Dawn.
"They have started to paint this narrative again that Pakistan is sending militants. I have said this before… we will answer every brick with a stone. I urge the international community to stop this Indian Hitler," Khan said.
After India scrapped its Constitution's Articles 370 and 35A, which gave special status to Jammu and Kashmir, and divided the state into two union territories, Islamabad has been crying foul over New Delhi's move and continuously trying to highlight the issue on a global level.
Not an Umma Issue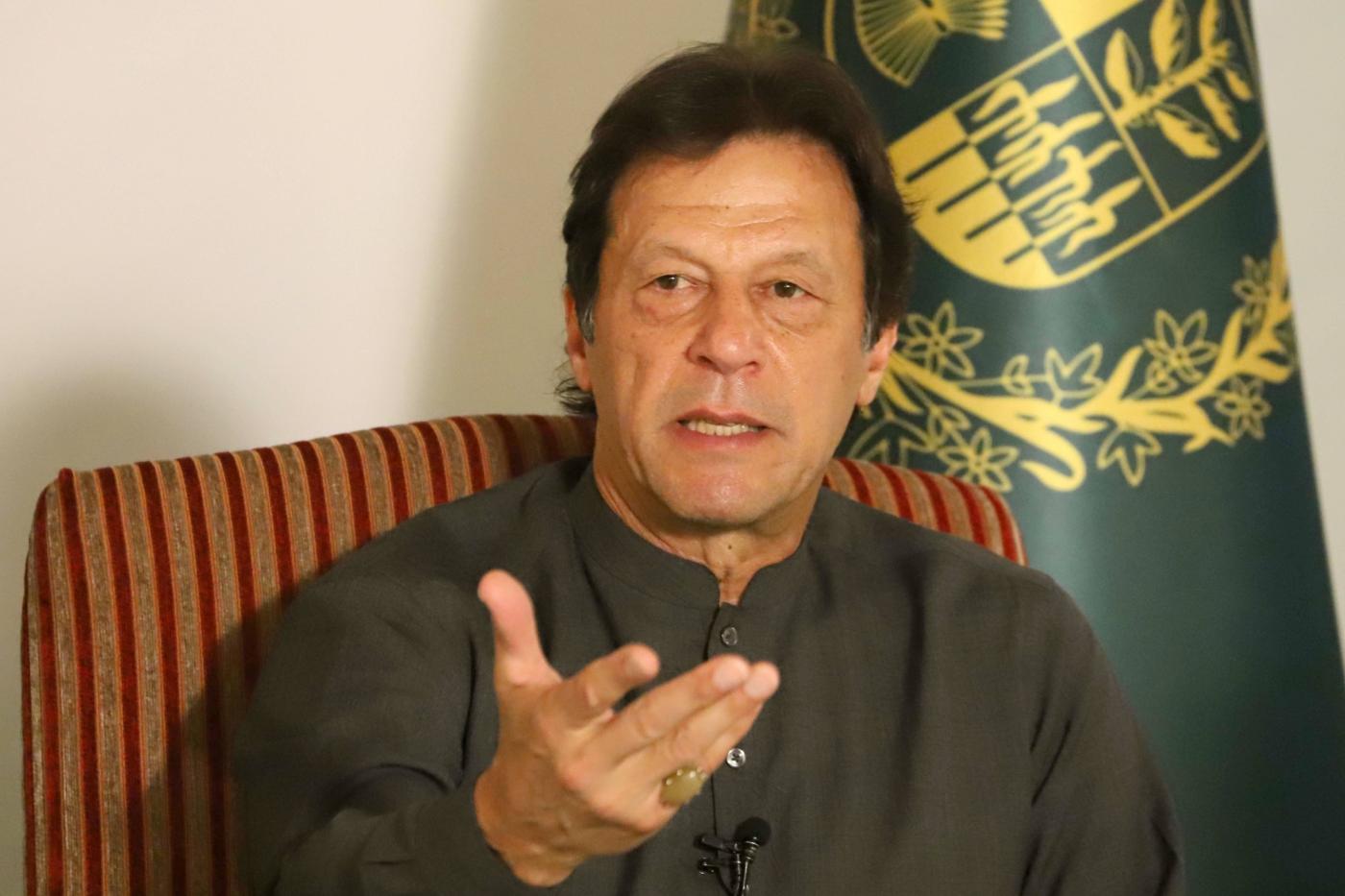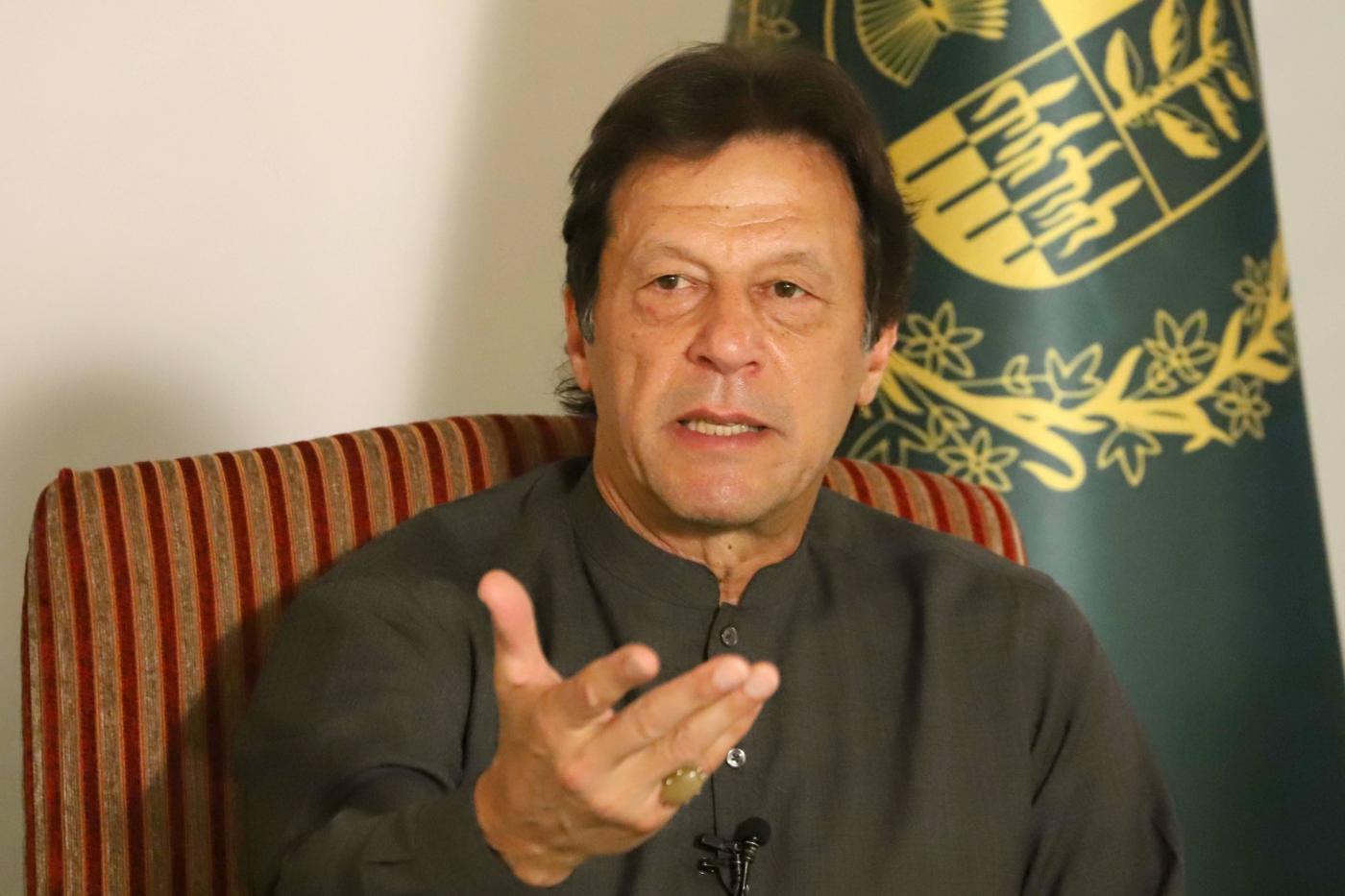 In a major embarrassment for the Imran Khan government, his Interior Minister Brigadier (Retd) Ijaz Ahmed Shah has acknowledged that Islamabad has "failed" to get the backing of the international community on Kashmir, as they "don't believe us and rather believe India".
In an interview on Hum News, Shah said, referring to Kashmir: "We say that they (India) has clamped curfew, that there is no medicine, but people (world) don't believe us, and rather believe India".
Shah said that Pakistan's "ruling elite have destroyed the nation".
The Interior Minister also said that the Imran Khan government would be bringing all banned outfits, including Hafiz Saeed's Jamat ud-Dawah and Masood Azhar's Jaish-e-Mohammed into the mainstream.
He said the government is moving against the organisations like JuD.
"They were fighting in Afghanistan, they are Pakistanis, and were told to fight. And they got motivated, and now (we are working) to demotivate them and bring them into the mainstream," he said.
He said that Hafiz Saeed is facing cases in the courts as part of the government's decision to "control all jihadis".