UN Secretary-General Antonio Guterres said that the spate of hurricanes that have leveled island nations in the Caribbean and devastated parts of the United States are a reminder of the urgency of climate action….A special report by Arul Louis

 for Asian Lite News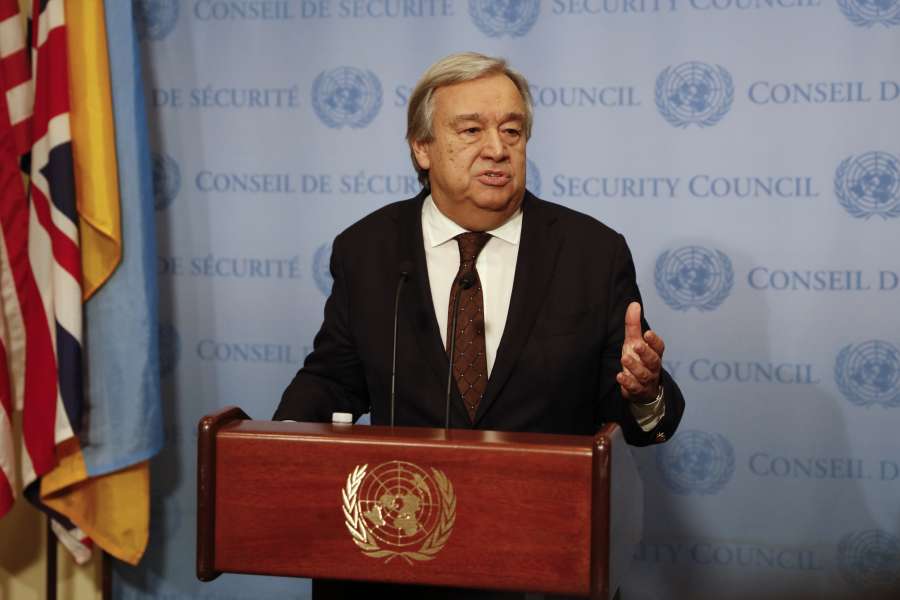 Scientists are clear that such extreme weather "will be the new normal of a warming world," Guterres said while appealing for aid to the nations devastated by the recent hurricanes.
"A warmer climate turbocharges the intensity of hurricanes," he said. "Instead of dissipating, they pick up fuel as they move across the ocean. The melting of glaciers and the thermal expansion of the seas means bigger storm surges."
"Hurricane Irma, which devastated Barbuda, was a Category 5 hurricane for three consecutive days – this is the longest on satellite record," he said giving examples of the severity of the changes in weather. "Irma's winds reached 300 kilometers per hour for 37 hours — the longest on record at that intensity."
"Hurricanes Harvey and Irma marked the first time that two Category 4 storms made landfall in the United States in the same year" and "they were followed by Hurricane Maria, which decimated Dominica and had severe impacts across Puerto Rico".
Harvey and Irma devastated parts of Texas and Florida in the US.
Renewing his call for implementing the Paris climate change agreement, Guterres said: "The world has the tools, the technologies and the wealth to address climate change, but we must show more determination in moving towards a green, clean, sustainable energy future."
He appealed for donations of $113.9 million for relief in the countries in the Caribbean affected by the hurricanes.
"I regret to report, the response has been poor," he said.
India's External Affairs Minister Sushma Swaraj announced a contribution of $200,000 for relief in the region at a meeting of Caribbean Community (CARICOM) ministers here last month.
Guterres said: "I commend those countries that are showing solidarity with the Caribbean countries at this time of dire need, including those doing so through South-South cooperation."
The UN Office for the Coordination of Humanitarian Affairs (OCHA) has listed Dominica, Cuba, Turks and Caicos, Sint Maarten, Antigua and Barbuda, Dominican Republic and Haiti among the countries affected by the hurricanes and requiring aid.