Advertisements


Islamabad is aware that President Trump has seemingly lost patience for the failure to rein in the deadly Haqqani network of well-armed militant Afghans who are a key 'asset' of the Pakistan Army's ISI that hits at will the American men and establishments in Afghanistan and the forces of the government in Kabul. Curbing the Haqqanis is a key "do more" demand by the Americans…writes Rifan Ahmed Khan
If rhyming is the way to sum up Pakistan's response to the crisis it has invited in the wake of a series of ultimatums and "do more, or else" demands and threats from US President Donald Bush, it would be: "hate India" and "hide the Haqqanis."
Not very confusing, but let this be explained, all the same. Obsessed with India, Pakistan's leadership is dragging it into its current spat Trump, accusing the latter of "singing India's tune". These are the words of its Foreign Minister Khawaja Mohammed Asef. That is the only way it can arouse the Islamists at home and appeal to the Islamic nations to explain its own failures.
The word 'Haqqanis' has disappeared from the shrill Pakistani discourse as the government uses all the diplomatic tricks left to respond to Trump, which is actually bravado of the weak and the guilty.
Islamabad is aware that President Trump has seemingly lost patience for the failure to rein in the deadly Haqqani network of well-armed militant Afghans who are a key 'asset' of the Pakistan Army's ISI that hits at will the American men and establishments in Afghanistan and the forces of the government in Kabul. Curbing the Haqqanis is a key "do more" demand by the Americans.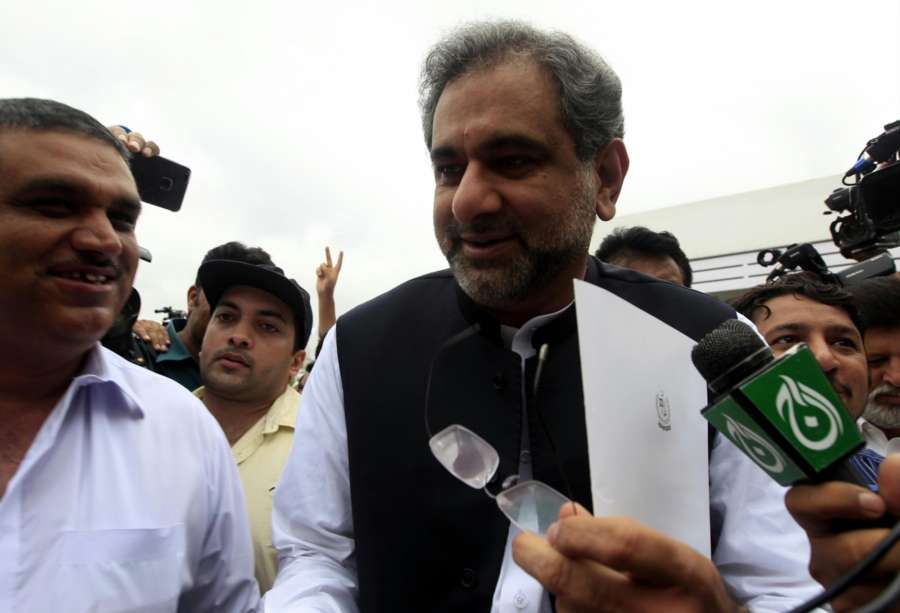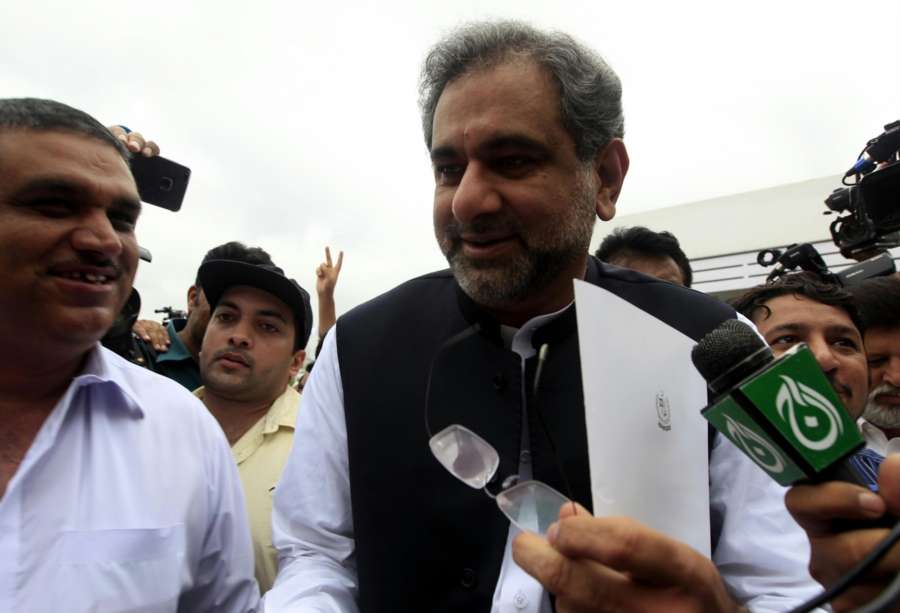 The discourse that the civilian leadership is piloting with more than a nudge from the military is a chin-up posture aimed at garnering anti-American sentiment across the country for the world to note.  There is also a warning from its editorial writers that, as one of them put it, "whenever US, Pakistan an Afghanistan fight, the net gainers are the militants and the Islamic State."
There is large-scale ridicule of Trump as someone who woke up with "Pakistan fever" on the New Year morning to issue his "lies and deceit" Tweets against Pakistan.  Even Foreign Secretary Tehmina Janjua remarked at a meeting of the International Business Administration (IBA): "I put my foot in the mouth when I decided to come [here] today, especially when Mr Trump put his foot in the mouth when he sent out that tweet."
On a serious note, however, she told the gathering: "Pakistan will continue to engage with Washington as far as possible, because America is not only a global power but also has a regional presence, and "for us it's almost our neighbour".
The choice of words reflected more of bravado than caution. But that is how Pakistan has always dealt with the US publicly, while showing some action of appearing helpful in private. And truth be told, this is what has come to irk Trump and his administration the most.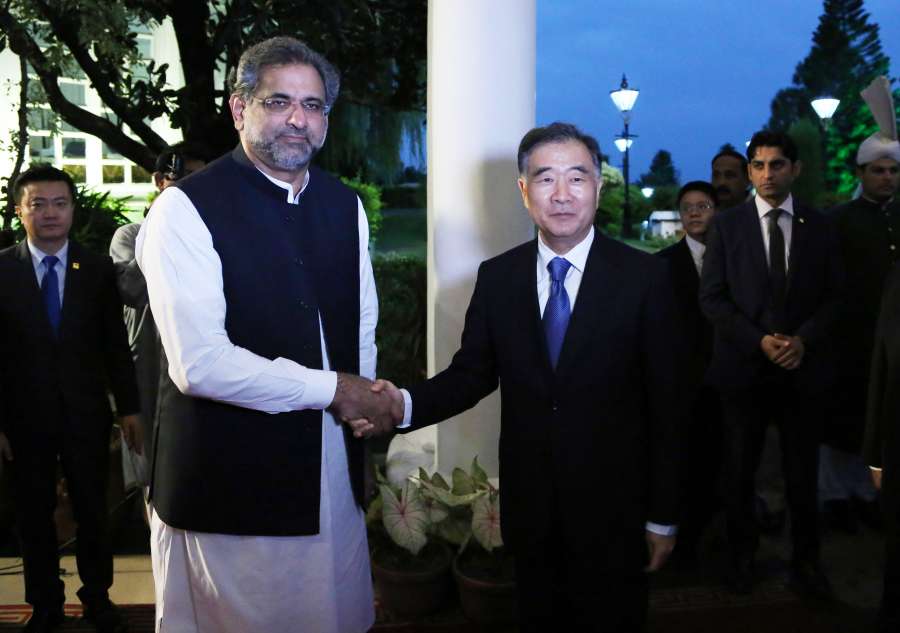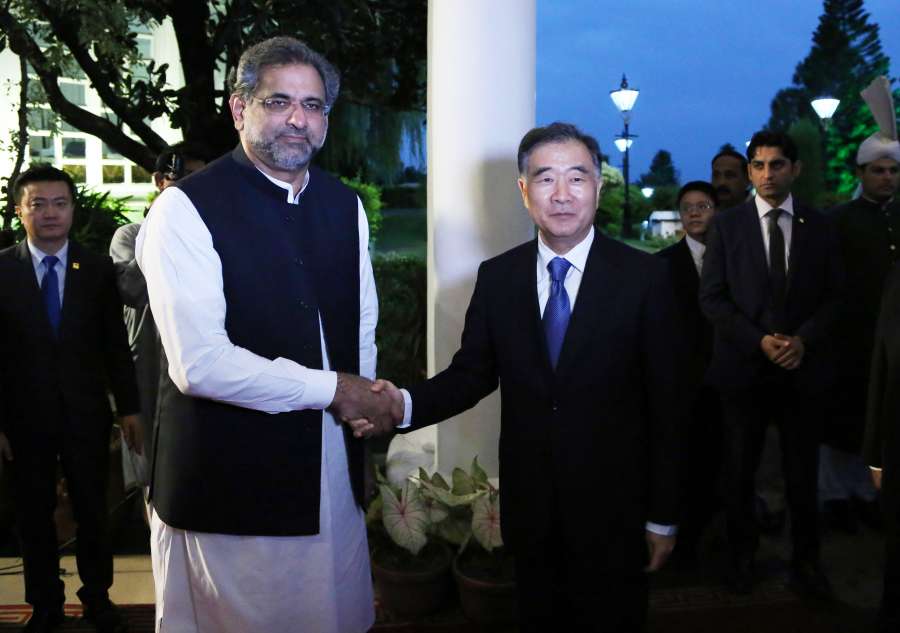 Pakistan is trying to go down fighting against the US threats and pressures -while actually fearing the worst– but also hoping that the US that has always piped down on its threats in the past may do so under Trump as well.
There is relief in Pakistan that one week into the threats and demands that actually began in August last year, the US has not announced any refurbishing of troops stationed in Afghanistan. How the US will continue access to Afghanistan for which it is heavily dependent upon Pakistan is also not being revealed by Washington.
But the 'hammer' as its eminent columnist Cyril Almeida calls it, could fall at any time.  Trump "could just decide to bring the hammer down on Pakistan if he comes to believe we are defying him."
He warns his countrymen who are now crying over the 'deal' that military dictator Pervez Musharraf entered into, or was forced to enter into, by then US President George W. Bush who had declared that if denied, he would "bomb Pakistan back to stone age", : "If the original deal was lousy, the new question should make everyone queasy."
Amidst officially aroused heightened sentiments, Almeida is one of the few analysts who asks whether protecting the Haqqanis is 'worthwhile' when it can invite the American wrath.
To that, there is still a meeker viewpoint whether protecting the Mumbai terror attack mastermind Hafiz Saeed is worthwhile. Are these so called assets really serving Pakistan's national interests, when the country is facing freezing of much needed aid along with worsening of relations with neighbours, asks one of them.
But while Islamabad may relent, or pretend to relent on the remote, shadowy Haqqanis, it is unlikely to give away much on Saeed who, unlike the Haqqanis, is poised to gain a significant presence in domestic politics, not just as an anti-India rabble rouser, but a patron of more than one political party that are seeking to enter the election arena this summer.
There reports, but no action, to take over Saeed's charities and an announcement that anyone found financing terror outfits would face imprisonment. But there is no move to imprison the f9ntainhead — Saeed himself. That seems to have been withheld, as the next sop to the seemingly naive Americans, at a later stage. Pakistan's placating is a piecemeal process.
The most frustrating feeling in Pakistan, a good 16 years later, is that Americans got them cheap. What happened to the money $ 33 billion, and how the politicians, civil and military brass siphened off some of that into their personal accounts abroad, is still not being asked.
And then, how much of American money did Pakistan get compared to what the US sp[ent in Afghanistan and simultaneously, from 2003, in Iraq?
Almeida poses the questions on opportunities to Pakistan and profits and losses in terms of money and replies:
"Direct money and materiel is only part of it. For years, money from the US gave Pakistan access to global markets at a time of low interest rates and historic liquidity, at least until the Great Recession.
"So double whatever the number that is being bandied about. Heck, go crazy and use the fanciful number that has been wretchedly drawn up to put a money figure on all that we've lost to militancy.
"And see what percentage of the US spend in Afghanistan it works out to.
"Or, if you'd rather use what stupidity will get Americans to shell out, use the craziest figure you can come up with for what Pakistan has got from the Americans and calculate it as percentage of the US spend in Iraq.
"Not very much? Not very much at all."
"The dirty little secret of the money given by the US to Pakistan is two-sided. On the American side, the Americans got pretty much what they spent on us, ie not very much.
"And from a Pakistani perspective — not an institutional or state perspective — Pakistan pretty much got the least amount of money it could have for what was offered to the Americans."
Frustration, and bravado is a deadly mix for Pakistan as it awaits Trump's Tweets translated into action– and its consequences.
​​