There are those cities in the world that need no introduction – New York, Singapore, Hong Kong, Tokyo, London, Paris and Rome. Yet in terms of those global cities that have risen to prominence over the last decade or two, few could deny that Dubai of the United Arab Emirates stands high with distinction – and with, of course, the Burj Khalifa tower!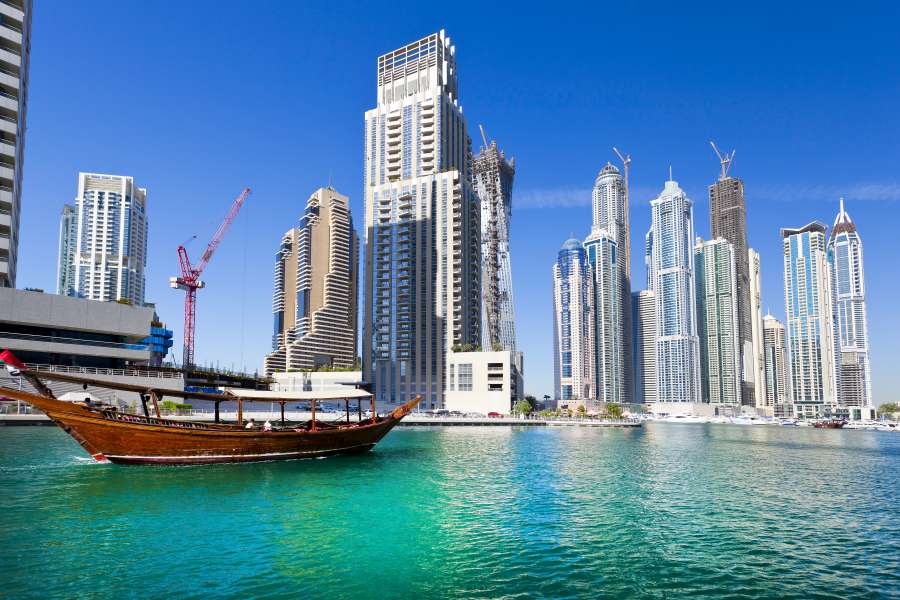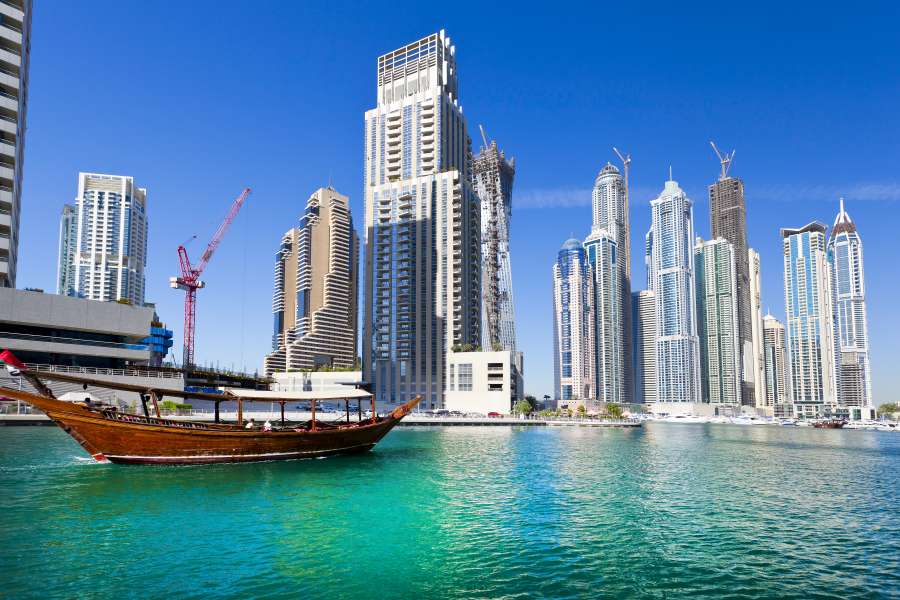 Dubai might today symbolise the best and brightest of the UAE, not to mention being a hotbed of talent from every corner of the world. The city has become an expatriate magnet par excellence, with a high standard of living, vibrant nightlife and an overall collective outlook of remarkable ambition.
Yet peer behind the curtain, and you'll find that Dubai has come a long way in just a few short decades in reaching this zenith today. Here are a few reasons why the city is such an expat paradise.
From ancient trade hub to modern day metropolis
Just as New York City shares its name with the State of New York, the city of Dubai is the heart of the Emirate of Dubai – one of seven that make up the United Arab Emirates. The city and emirate alike have been a haven for trade and the exchange of goods and ideas since ancient times. Indeed, the swapping of Asian silk for Indian spice in centuries past laid the foundations for the tech giants and retail titans straddling Dubai today.
When the United Arab Emirates themselves formed in 1971, Dubai was little more than a fishing town clutching the coast of the Persian Gulf. Yet the city's skill for reaching out to the world in contrast to its more reserved surrounding cities and nations goes back much further. Indeed, Dubai was offering tax free trading havens in the 1800s – attracting international praise in doing so.
It was another nod towards the Dubai to come – a Dubai that evolved rapidly in the late 20th Century thanks to an astonishing gold re-export and oil trade, and while doing so, opening its arms to welcome skilled folks from every nation on the planet.
This injected almost unfathomable wealth into a small town very swiftly – and invited the opportunity for skyscrapers and a certain sense of architectural showmanship that remains a huge part of Dubai today, too.
Tolerance goes a long way
There's a pervading sense of forward thinking in Dubai that doesn't just relate to its ambitions in buildings, business and creating landmarks that are the envy of the world. A culture of internationalisation and tolerance for people from every walk of life have shaped the city since its formative years – and with 85% of Dubai's population of 2.5 million today being made up of expats, they're clearly doing something right.
Dubai folks always speak, almost in boastful terms, about how busy they are, how packed their schedule is, how much work there is to do and how packed their social calendar is. To a first time visitor to the city, to say nothing of anyone moving to work or live in Dubai, it can be a little intimidating.
Yet while keeping busy is a way of life in Dubai, judging other people for their background, religious affiliation, cultural ties or anything else is not. Anyone with even a whiff of racism or prejudice about them quickly gets put in their place here, and this is a city of the world in every respect.
Anyone looking for advice about living in Dubai can expect to be surprised by both the tolerance level of this city, but also its more restrictive side. So for example, yes – despite being in a Muslim country, you can enjoy alcohol sensibly, but conversely, you should avoid holding hands with your patner in public, only smoke cigarettes in designated areas, and never express road rage while driving otherwise you could be fined or arrested.
How Dubai expats can avoid trouble in paradise
With the demand for skills continuing to rise in Dubai, there is every reason to feel optimistic about being an expat in the UAE. Nonetheless, as green as the grass so often looks in situations like this, there are a few perhaps more harsh realities about Dubai life that you may need to consider.
Dubai has a reputation for being a city that's got plenty of red tape to navigate from time to time, and lots of pre-trip expat Dubai tips suggest having photocopies of all your most important documentation accordingly. Likewise, having a bank account good to go when you settle in will save you a lot of hassle, as will getting your driving licence sorted in advance – using Dubai public transport doesn't cover as much of the city as you might think.
Perhaps most surprisingly, there is a vast list of medication that's banned in Dubai, given the city's penchant for frowning upon narcotics also – a quality that it shares with the wider UAE. This can be debilitating to the unprepared, but luckily a decent health insurance package for expats can keep you safe and healthy, covered against illness and injury.
Dubai has so much to offer, that it's best to plan ahead to avoid any unexpected heartbreak or complications further down the line. And with the city having evolved so much over the last 20 or 30 years, who knows how Dubai will look a decade or two from now?