Ignored by the world, Prime Minister Imran Khan is turning to nuclear blackmail. Even North Korea, another rogue country with nuclear bombs, does not talk so loosely about using its nuclear arsenal. But Pakistani leaders, from Z.A. Bhutto onwards, have been in the habit of uttering the N word without any hesitation. Well, Imran Khan's threat could be laughed out but for the fact that the Pakistani nukes are controlled by GHQ…. Writes Dr Sakariya Kareem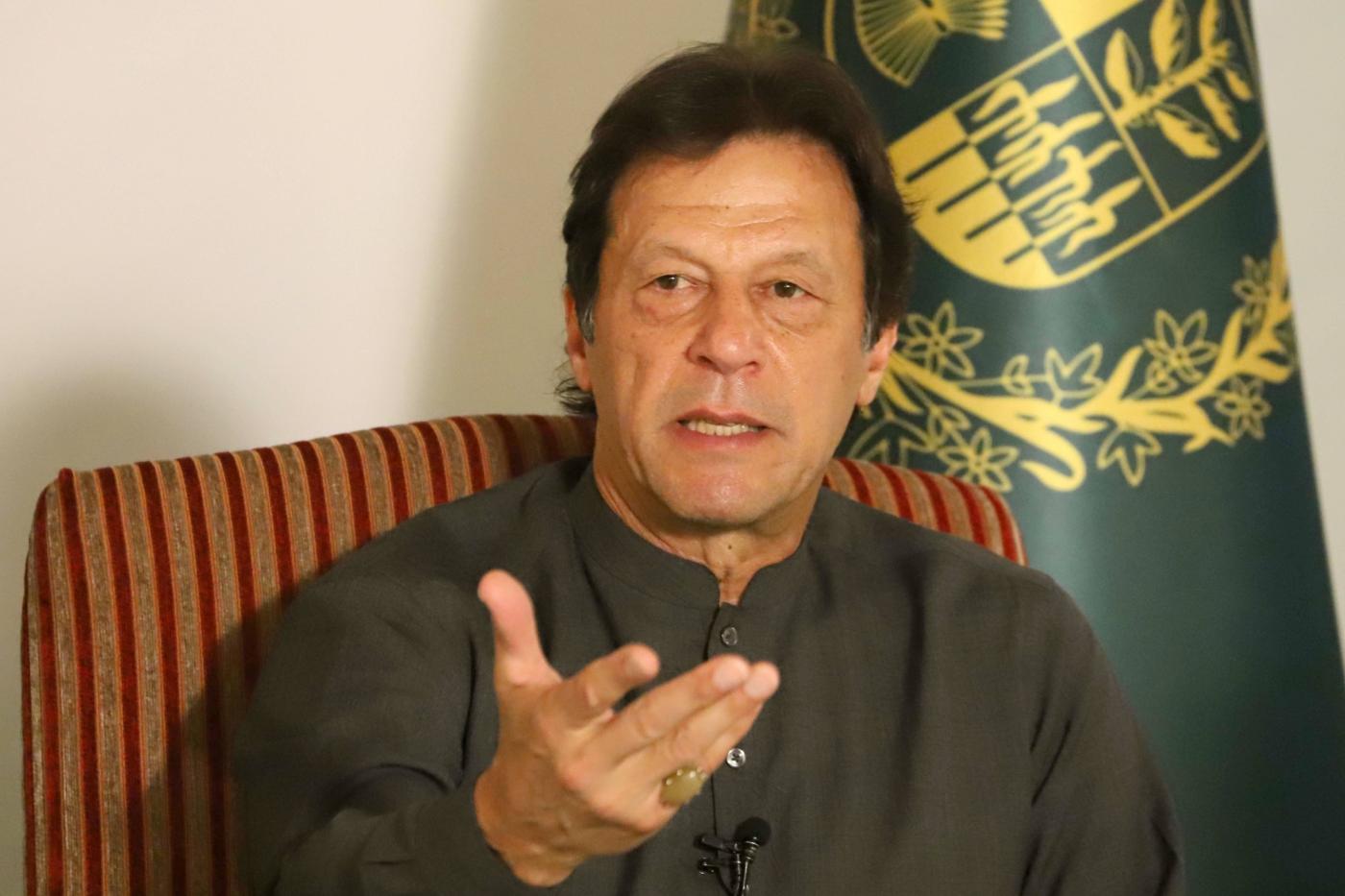 Imran Khan, Prime Minister of the Islamic Republic of Pakistan, has stepped up his anti-India rhetoric with nuclear blackmail, threatening to unleash his nukes, built with stolen European technology and not so clandestine help from China, on India. This is his way to show his solidarity with the Muslim brethren in Kashmir!
Even North Korea, another rogue country with nuclear bombs, does not talk so loosely about using its nuclear arsenal. But Pakistani leaders, from Z.A. Bhutto onwards, have been in the habit of uttering the N word without any hesitation.
Well, Imran Khan's threat could be laughed out but for the fact that the Pakistani nukes are controlled by GHQ. Shura, who run the country of 200 million mostly radicalised Muslims. They suffer from delusions of grandeur even as their country has a serious image problem and faces bankruptcy. Moreover, the Pakistani leaders rarely, if ever, stop to think of the consequences of what they are doing or saying.
Imran Khan has gone into a paroxysm of raving and ranting against India after the Modi government abrogated Article 370 and 35 (a) of the Indian constitution in early August, and changed the status of Jammu and Kashmir. The Indian decision has no bearing on the Kashmir under the occupation of Pakistan. Though to Pak PM's dismay, Muslim nations have not rallied in his support.
The Opposition in India has questioned the wisdom of the step on Kashmir taken by Prime Minister Narendra Modi, but no Indian leader is asking the aggrieved Kashmiri Muslims to take to arms. That is what Imran Khan wants so that he gets an opportunity to justify yet another war with India. Unlike the previous wars that Pakistan has fought with India, this time around he says he will make it nuclear.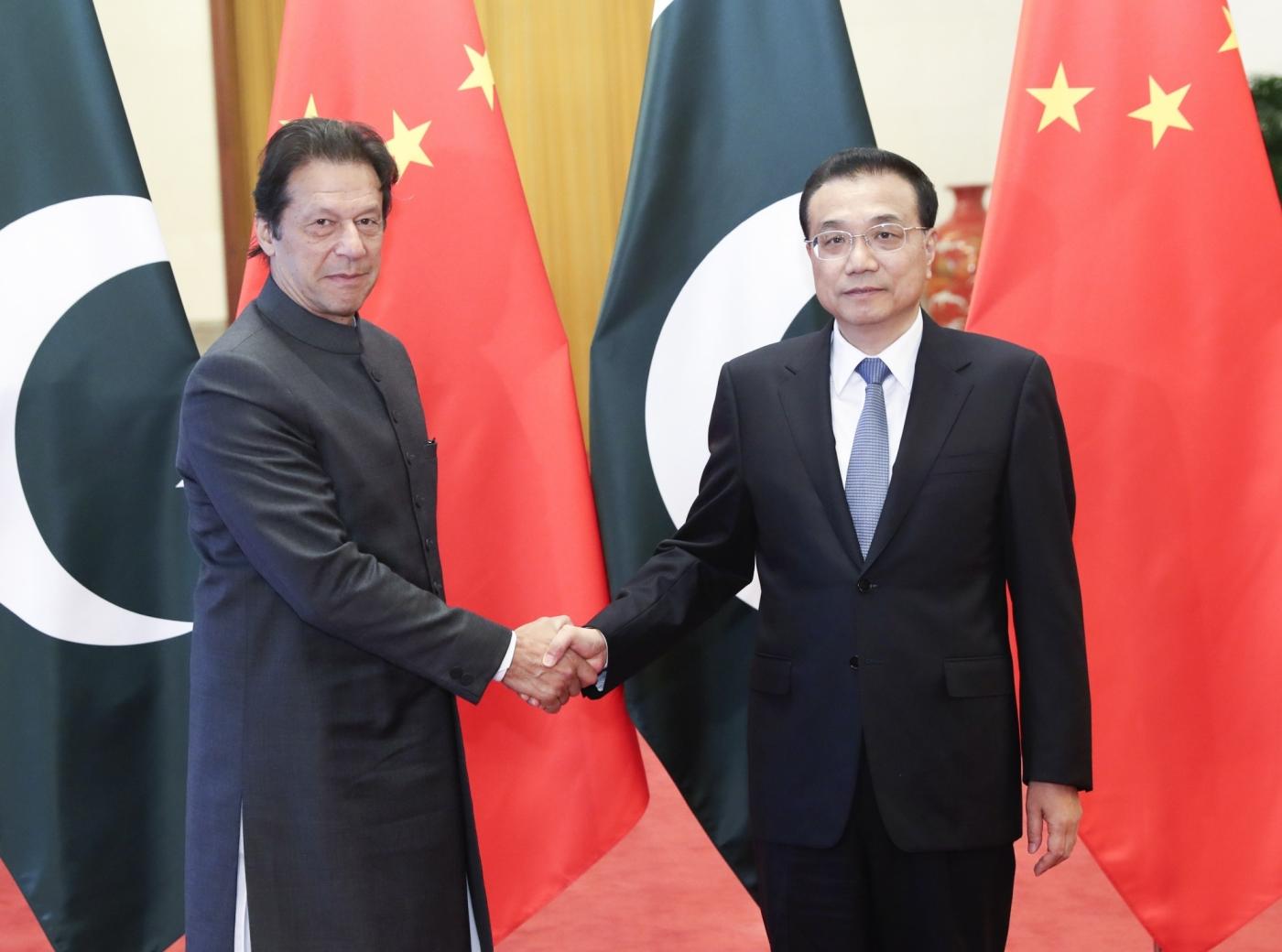 The hollowness of Imran Khan's outrage over the 'Muslim brethren of Kashmir' is apparent from his inability to condemn the long suppression of fellow Muslims by China. A million Uyighur Chinese have been sent to concentration camps where they will be rid of their radical proclivities. Pakistan does not feel ashamed to say that he does not know anything about the treatment of the Uighurs by China.
The civilised world has to be very cautious and watchful of Pakistani prime minister and must come to grips with the reality of a rogue and irresponsible nation called Pakistan which has long been the epi-centre of global terrorism. As President Donald Trump himself noted not too long ago, Pakistan is in the habit of lying and deceiving friends and allies alike.
Desperation and frustration are hunting the Premier for yet another reason. The US President with whom he had allegedly hit off at their maiden meeting in Washington two months ago, is no longer harping on his offer to 'mediate' on Kashmir. The world leaders have not felt it necessary to upbraid India the way Pakistan wanted them to even when the Indian move on Kashmir has not been exactly welcome by many in and out of India.
In just under a month by the end of September to be precise, Pakistan has to satisfy the Paris-based Financial Action Task Force (FATF) that it has taken concrete and verifiable steps to stop terror funding and money laundering. Pakistan is way off meeting the parameters set by the FATF to prevent its slipping into the blacklist from the grey list it had entered a year ago.
It is no secret that Pakistan finances terror operations against India and Afghanistan. The terrorist groups operating from its soil are aided and abutted by Army's Inter-Services Intelligence (ISI), which mounts their Ops as a part of overall military strategy. Anyhow, for Pakistan to cut off that link would be difficult after Imran Khan has promised to 'do everything' to 'help' Kashmiris. He. Therefore, he thinks that his nuclear threat will make the world forget about terror outfits operating from his country and their financing by his government.
With hatred for India in their genes, nobody in Pakistan may be in a position to grasp the gravity of the threat of a nuclear war, PM Khan needs to know that his Islamic Bomb will bring in nuclear winter not only to India but to his country. It is almost impossible that India will hesitate to retaliate in kind with swiftness.
Before he readies his nuclear-tipped missiles head for India, Imran Khan has promised to unleash an unprecedented diplomatic war which will climax with his speech at the annual UN jamboree in New York in September. Right now he and his colleagues are going round the world and making frantic telephone calls to world leaders to share their venom against India—not with much success.
In the process, they are also providing some comic relief. A senior Pakistani politician, due to lead an official delegation to the UAE, has cancelled the visit to protest against the Gulf state's decision to confer its highest civilian honour on Prime Minister Narendra Modi. When that juvenile protest failed to impress the Sheikhs, a piqued Pakistani minister indulged in some weird explanations – that the UAE gesture was not an appreciation and that no Muslim nation would do anything that goes against the interest of Kashmiris.
Foreign Minister Shah Mahmood Qureshi spoke with the OIC Secretary General hoping for "a response, commensurate with the gravity of the evolving developments in the Indian Occupied Jammu and Kashmir." The phone call resulted in an agreement "to remain in touch regarding next steps," Lahore daily, The Nation reported on 27 August quoting the Foreign Office.
Imran- Bajwa Game Plan
Pakistan's civilian leaders and military top brass are on the same page publicly these days with both targeting Indian Prime Minister in the most undiplomatic manner calling him a supremacist and Hitler. They are frothing with anger over Modi's decision to abrogate Art 370 and Art 35 (a) which assign special status to Jammu and Kashmir under the Indian constitution.
These provisions were incorporated in the Indian statute as temporary measures shortly after independence and their repeal was expected unless they were made permanent. So the ranting and raving by Pakistani leadership defies logic. Also for two other reasons. One the abrogation has no bearing on the Kashmir under Pakistan occupation though India lays claim to Pak held Kashmir as an inalienable part of its territory. Two neither Pak Occupied Kashmir nor Gilgit- Baltistan, which are still known as Northern Areas never had any such special status, and their upkeep is the responsibility of a Federal Ministry and the local Army commander.
Put simply, Pakistan's latest Kashmir pre-occupation has a much larger dimension. The giveaway is Imran Khan's rant that Prime Minister Modi may indulge in another Balakot. "The Pakistan army has full knowledge that India has made a plan to take action …Just like how after Pulwama they took action in Balakot. According to the information we have they have made a more sinister plan," he said while speaking at Muzaffarabad on 14th August on the occasion of 73rd Independence Day of Pakistan. By doing so, he has come out of the denial mode over Indian Air Force (IAF) attack on Balakot as a retaliation for the JeM's 14 February ambush of a para-military convoy at Pulwama on Jammu-Srinagar highway.
Media reports from Srinagar say that month of August has not witnessed any terrorist strike. This does not mean that there was no nabbing of terrorists. Some arrests were made in the districts bordering the Line of Control which has been witnessing firing by Pakistani forces at regular intervals. Such firing in the pre-winter months is often a cover to push as many terrorists as possible.
This year too Pakistani establishment is into the same game; it has removed 'travel' restrictions on JeM leaders and their cadres. Already massive efforts of infiltration are reported from Machhal sector. Infiltration bids were reported from Sunderbani sector as well.
Jaish-e-Muhammad (JeM) has scores to settle for the Balakot raid. So has its handler, the Inter-services Intelligence (ISI). In other words both are on the same page to carry out spectacular attacks in Kashmir. Strikes in major cities in India, particularly in South India and on coastal towns can be expected since there are said to be sleeper cells across India. Drug cartels operating from J&K and  Punjab could also be roped in for attacks in North India. Pakistan's immediate resolve is to create a Pulwama-Balakot kind of scenario, to attract international attention.
JeM has been aggressively mobilizing all trained cadres from hinterland to forward locations along the LoC; Rauf, brother of JeM Chief, Masood Azhar, is heading the operation. This escalation in operational hierarchy is a confirmation for a major attack. In July, Ibrahim Azhar, the elder brother of Masood Azhar and the architect of IC-814 hijacking (of Kathmandu – New Delhi flight in exchange for the release of Azhar from an Indian jail in 1999) was relocated to PoK to look after the operations. Rauf, will supervise major terror attack deep inside India, while Ibrahim might focus on Kashmir valley. The attempt is to give the subsequent attacks an indigenous (Kashmir) colour.
Mumbai, India's commercial capital, appears to be favourite haunt of Pakistani terrorists. Lashkar-e-Toiba (LeT) had created mayhem in the happening city in November 2008. JeM is said to have activated its sleeper cells in Mumbai. How far they could succeed is a big question. 2019 is not 2008.
Viewed against this backdrop, Prime Minister Imran Khan's anti-India rhetoric and his Balakot reference appear as no more than a tacit encouragement to terrorism targeted at India. It is a clever attempt to pre-empt the accusations of sponsoring terrorism. It also provides a perfect setting for the three-year extension given to Army Chief Gen. Bajwa.
Will Bajwa risk a war with India? Difficult to crystal gaze? Given the strategic gap between India and Pakistan, the Pak Army is in no position to undertake any misadventure against India, especially at a time when Pakistan is under acute economic crisis, and is facing the threat of being placed on the Black List of global anti-money laundering and anti-terror financing watch dog, FATF. Unlike his predecessors, Gen Bajwa has become a part of national economic management, and all tax authorities are reporting to the ISI. This puts curbs on Army's appetite to take a risk, as Imran Government cannot be blamed for the consequences of war. It is, however, difficult to ignore the reality that every Pak General's natural instinct is to teach infidel India a lesson.