Snubbing Islamabad, India promises more medical visa to Pakistanis….reports Asian Lite News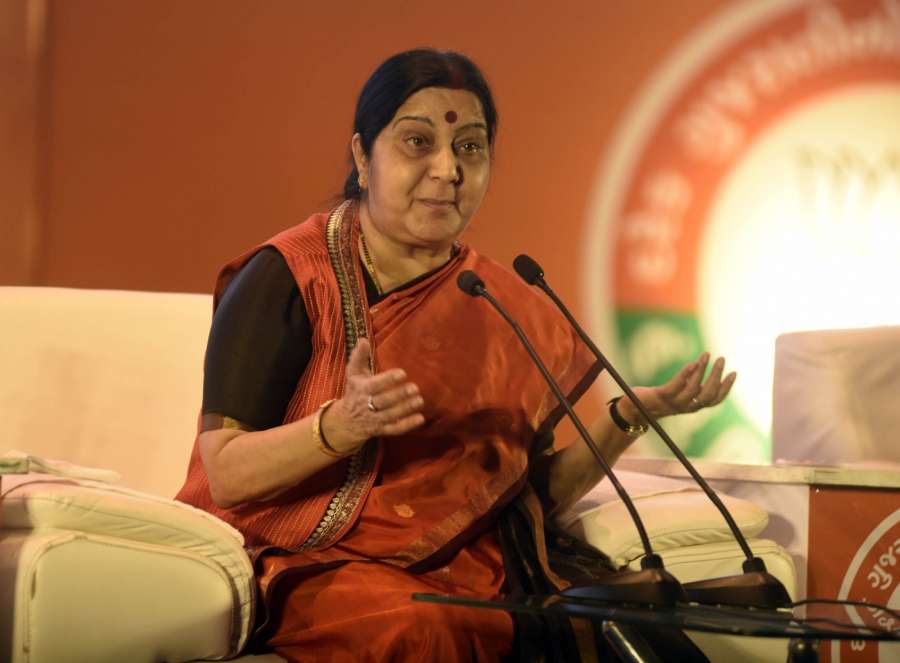 Snubbing objections from Islamabad, External Affairs Minister Sushma Swaraj on Wednesday assured visa to four more Pakistanis, including a three-year-old boy, seeking medical treatment in India.
"Yes. Muhammad Shafay is only 3 years old. We will issue visa for his open heart surgery in India," Sushma Swaraj tweeted in response to a request from Masroor Akhtar Sidiqqui, who said his son had an appointment on December 20 for an open heart surgery.
To a request by a Muhammad Sajid that a visa be issued to Muhammad Tyab on humanitarian grounds, she said the necessary papers should be submitted to the Indian High Commission in Islamabad.
"Indian High Commission will issue visa for her liver transplant surgery in India," Sushma Swaraj said in response to another request by Sohail Aarbi, who said that his 14-year-old daughter Hadia Aarbi was in a critical state.
The Minister also assured a visa to nine-year-old Abdur Rehman to undergo bone marrow transplant in India.
Earlier this week, Sushma Swaraj assured medical visas to 12 Pakistani nationals seeking treatment in India.
Last week, Pakistan accused India of politicising humanitarian issues and said "selective issuance" of medical visas to its citizens was not a gesture of compassion but "cold blooded politicking".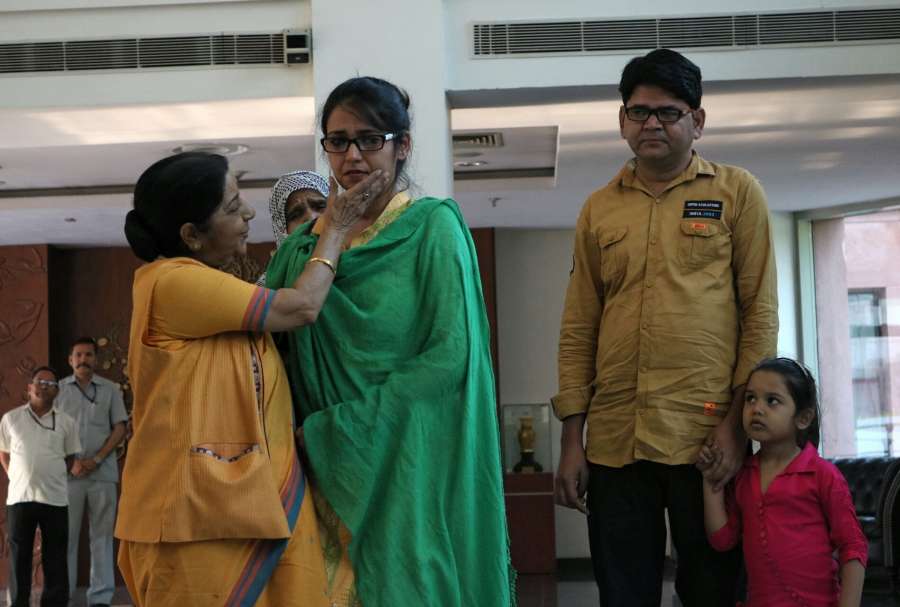 Foreign Office spokesperson Mohammad Faisal said the Indian policy of selective issuance of medical visa to Pakistanis was "regrettable".
On November 25, another Pakistani national, Shahzaib Iqbal from Lahore, tweeted to Sushma Swaraj that "after Allah, you are our last hope" and sought a medical visa for his cousin. The Minister did not disappoint him.
On Independence Day, the External Affairs Ministry had announced that India would provide medical visa to all bonafide Pakistani patients.
Earlier, as ties between the two countries soured, the ministry announced in May that only a letter of recommendation by then Pakistan Prime Minister's Foreign Affairs Advisor Sartaj Aziz would enable a Pakistani to get a medical visa.
Islamabad said such a letter violated diplomatic norms. Since August 15, Pakistanis seeking medical treatment have not been denied visa.