Members of Parliament will vote on tomorrow to elect the new Vice President of India as NDA candidate M. Venkaiah Naidu, clear favourite to win the contest, pitted against opposition candidate Gopalkrishna Gandhi….reports Asian Lite News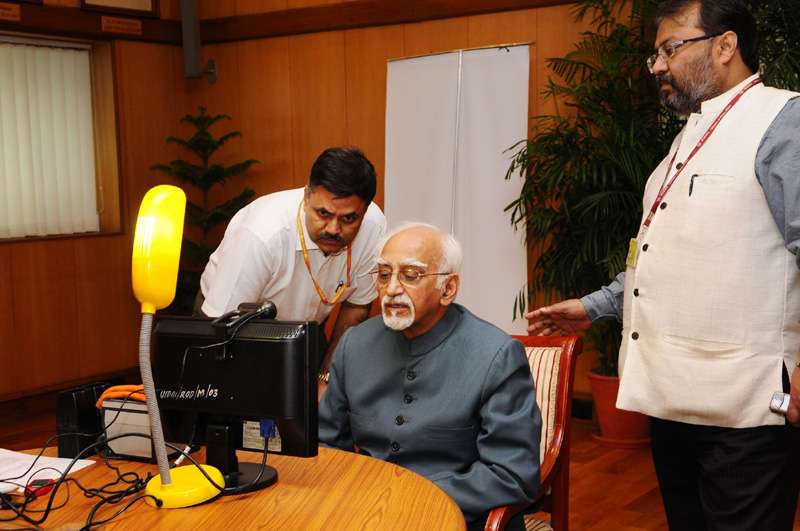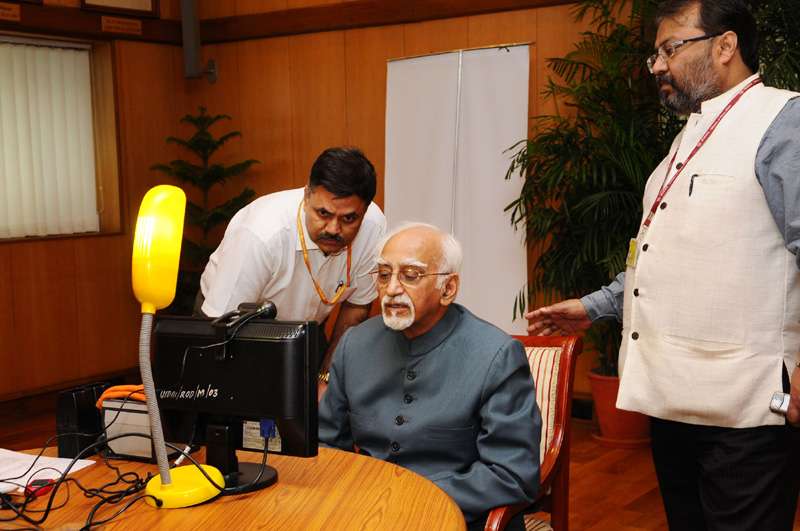 With numbers in favour, ruling NDA candidate M. Venkaiah Naidu is all set to become the second Vice President of India from RSS background, after Bhairon Singh Shekhawat.
Naidu has been pitted against opposition candidate Gopalkrishna Gandhi for the August 5 election.
In an effective electoral college of 787 members of both houses of Parliament, Naidu seems to be in a comfortable position as the NDA has a clear majority in the Lok Sabha and has support of some political parties from the south.
The Lok Sabha currently has 543 members and the Rajya Sabha 244. The Lok Sabha has two vacancies, while the Rajya Sabha has one vacancy.
According to BJP officials, apart from the NDA's 81 Rajya Sabha members and 338 Lok Sabha members, members of both houses – of the AIADMK (50), YSR Congress (10) and the Telangana Rashtra Samithi (14) will also vote in favour of Naidu.
With around support of 493 members, Naidu is all set to cross the magic figure of 394. The BJP leaders are hopeful of crossing the mark of 500.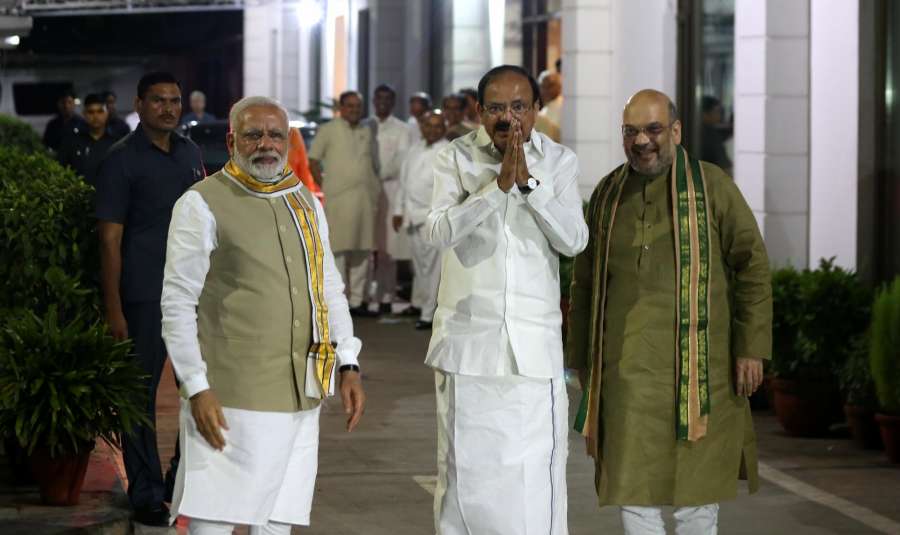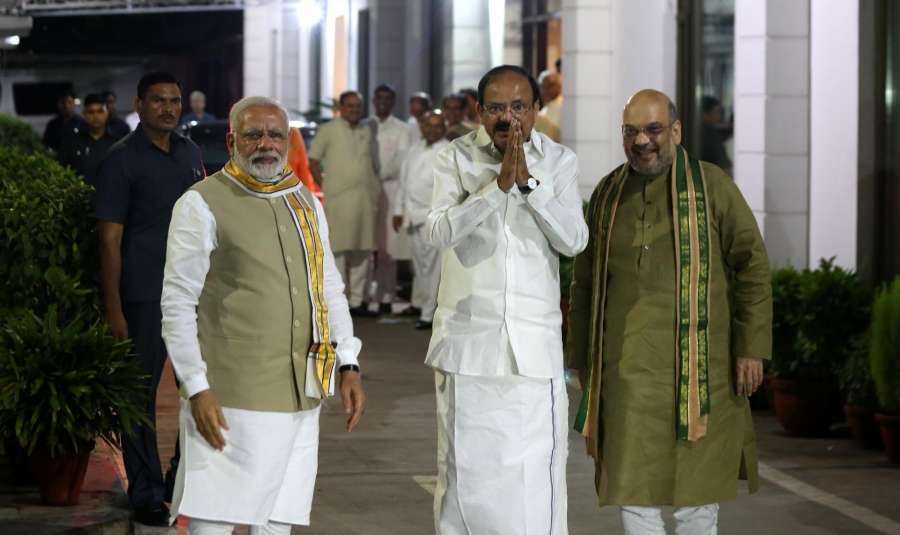 Mahatma Gandhi's grandson Gopalkrishna Gandhi, a former West Bengal Governor and a diplomat, has support of the Congress, the Left parties, Nationalist Congress Party, DMK, Trinamool Congress, Bahujan Samaj Party and National Conference.
Janata Dal-United, which is now a part of NDA, had announced support for Gandhi and is likely to vote in his favour.
Gandhi is unlikely to cross the half-way mark.
Meanwhile, the stage is set for the election as the Rajya Sabha Secretariat has has done all the preparations for Saturday's contest.
NDA candidate Muppavarapu Venkaiah Naidu entered the RSS and within some decades, he became the BJP's best known leader from southern India. He is well known for his witty one-liners.
Naidu was a key member of Prime Minister Narendra Modi's cabinet before being pitted for the prestigious election.
Gandhi, grandson of Mahatma Gandhi, is an acclaimed civil servant, diplomat and governor, who is a strong votary of secular ethos, and has clear and independent views.
Gandhi, 72, had a distinguished career in the civil services before he became a diplomat and governor. Later, he turned an academic, author and columnist.
Hamid Ansari has been the Vice President and ex-officio Chairman of the Rajya Sabha since August 11, 2007. He won a second term on August 11, 2012. His current term ends on August 10.
Bhairon Singh Shekhawat was the first from RSS background to occupy the post of Vice President. He served as Vice President of India and ex-officio Chairman of Rajya Sabha from 2002-2007.