India said that Myanmar should take back the hundreds of thousands of Rohingyas who have fled to Bangladesh following a military crackdown in Myanmar's Rakhine state….reports Asian Lite News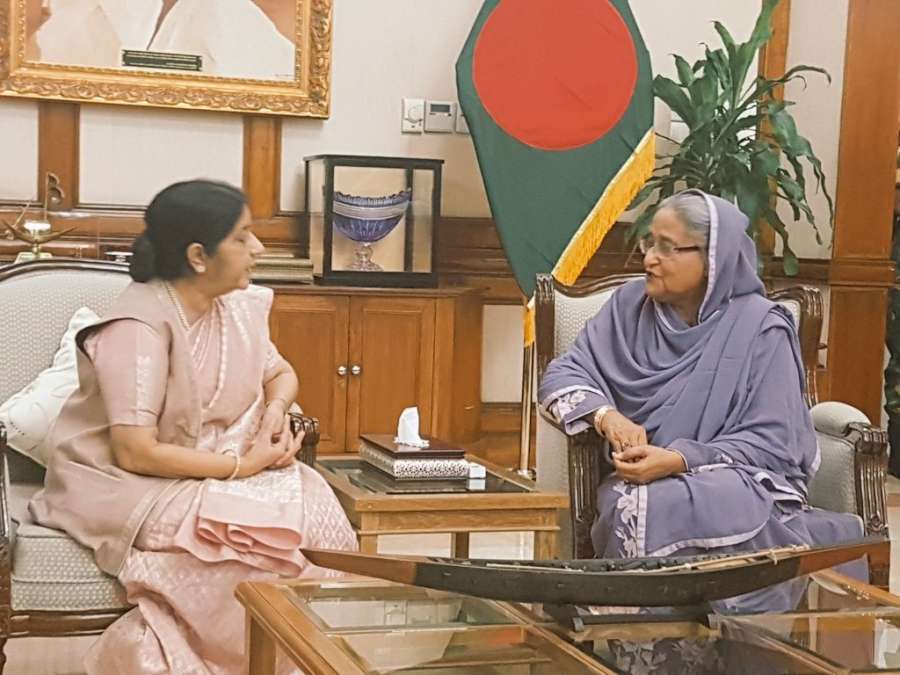 Indian External Affairs Minister Sushma Swaraj, who is visiting Bangladesh, also discussed the refugee situation with Bangladesh Prime Minister Sheikh Hasina.
"India is deeply concerned over the spate of violence in Rakhine state of Myanmar," Sushma Swaraj said at a joint address to the media along with her Bangladeshi counterpart Abul Hassan Mahmood Ali following the fourth India-Bangladesh Joint Consultative Committee (JCC) meeting here.
"We have urged the situation be handled with restraint, keeping in mind the people's welfare," Sushma Swaraj said.
Without naming the Rohingyas, she said it was clear that "normalcy will be restored only with the return of the displaced persons to Rakhine state".
According to the latest figures issued by the UN office in Bangladesh, over 600,000 refugees have entered the country since August 25 after the Myanmarese Army's crackdown on the minority Rohingya community following a series of attacks on security personnel in Rakhine.
The Rohingyas do not have citizenship in Myanmar and are sparingly given refugee status in Bangladesh.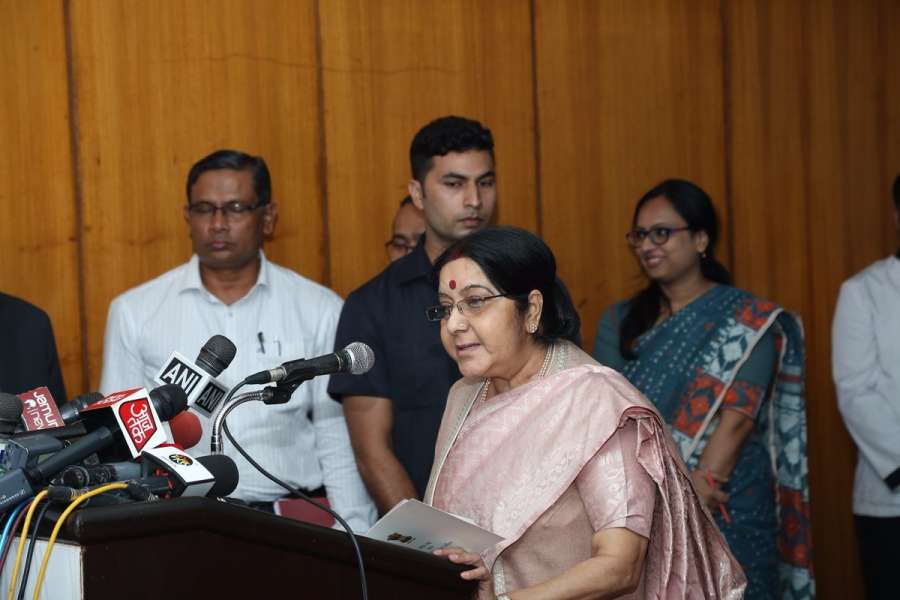 "In our view, the only long-term solution to the situation in Rakhine is rapid socio-economic and infrastructure development that will have a positive impact on all the communities living in the state," Sushma Swaraj said.
"India, for its part, has committed to provide financial and technical assistance for identified projects to be undertaken in Rakhine state in conjunction with the local authorities. We have also supported implementation of the recommendations contained in the Kofi Annan-led Special Advisory Commission report."
The Commission, led by former UN Secretary General Kofi Annan, submitted the report with 88 recommendations to deal with the sectarian violence and foster development in the region.
During Indian Prime Minister Narendra Modi's first ever bilateral visit to Myanmar last month, India too offered to help in the economic development of Rakhine state.
Since the middle of last month, India has, through its 'Operation Insaniyat', supplied essential commodities like parboiled rice, dal, salt, sugar, cooking oil, tea, milk powder, mosquito nets and soap to the displaced Rohingyas in Cox's Bazar district of Bangladesh.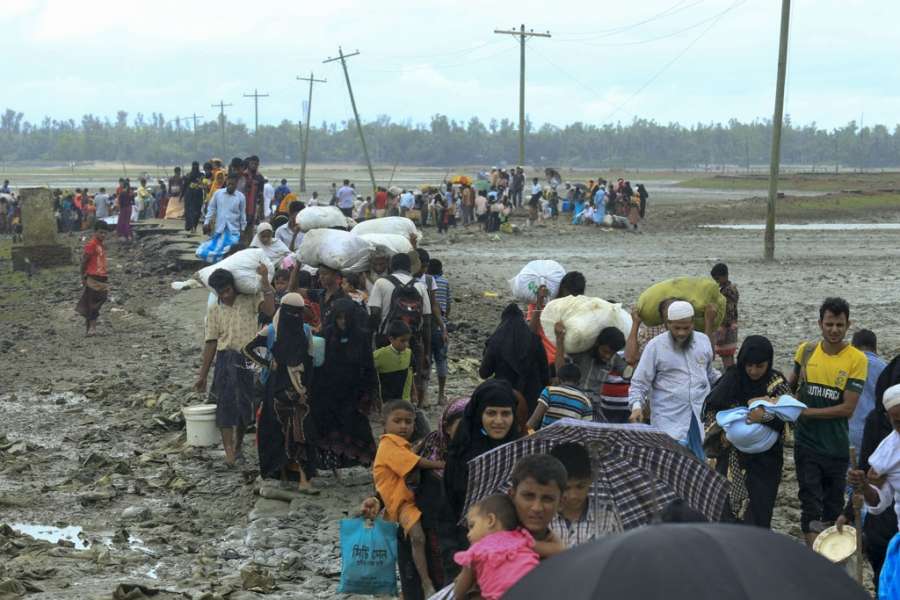 There are around 40,000 Rohingya refugees in India too, but New Delhi has made it clear it was not willing to accept them because of security concerns.
Following the JCC meeting, Sushma Swaraj called on Bangladesh Prime Minister Sheikh Hasina and "discussed the situation arising out of influx of displaced persons from Rakhine state and need for an early and lasting solution", External Affairs Ministry Spokesperson Raveesh Kumar tweeted.
The Indian External Affairs Minister also apprised Hasina of the productive discussions at the JCC and tangible progress made since the latter's visit to India in April.
In her address to the media here, Sushma Swaraj mentioned that India has extended three lines of credit to Bangladesh amounting to $8 billion, the largest developmental assistance India has extended to any country.
"In addition, India has also been extending grants for small socio-economic projects in Bangladesh," the Indian Minister said.
"In three years alone, 24 such grant projects have been completed, including construction of students' hostels, tube wells, cultural centres and orphanages. Presently, 58 projects, including city development projects in Rajshahi, Khulna and Sylhet, are under implementation. Tomorrow (Monday), we will launch another 15 projects in the areas of education, health, culture and community development."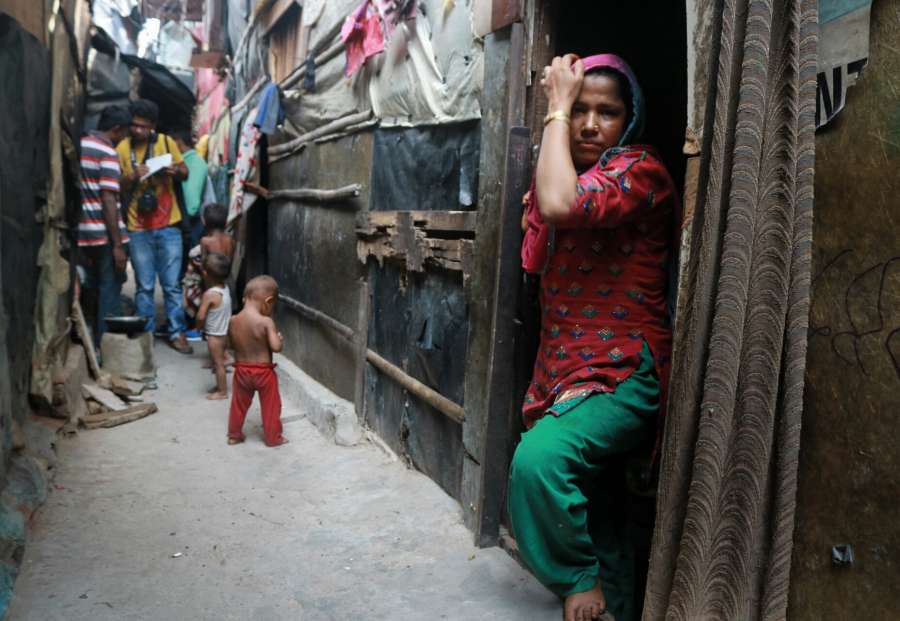 Sushma Swaraj also referred to the cooperation between India and Bangladesh in the energy sector and said that India was now supplying 660 MW of "much-needed power to the Bangladesh people and this figure will double, if not triple, in the foreseeable future".
"We will work together as founding members of the (India-initiated) International Solar Alliance, for which Bangladesh has just confirmed its accession," she said.
"This alliance is expected to make solar energy affordable by aggregating demand, promoting universal access to energy, and networking research and development.
Pointing out that oil and gas was another sector that would yield immense benefits to both the countries, Sushma Swaraj said: "We have already agreed on the construction of a petroleum products pipeline from Siliguri to Parbatipur to benefit people of north-western Bangladesh, as a grant-in-aid project."
Later in the evening, Sushma Swaraj also held a meeting with Bangladesh Nationalist Party Chairperson Khaleda Zia and "exchanged views on issues of mutual interest", MEA Spokesperson Kumar said in a separate tweet.