Indian Navy ship Sharda, deployed for anti-piracy operations in Gulf of Aden, came to the rescue of Liberian merchant vessel Lord Mountbatten facing a pirate attack….reports Asian Lite News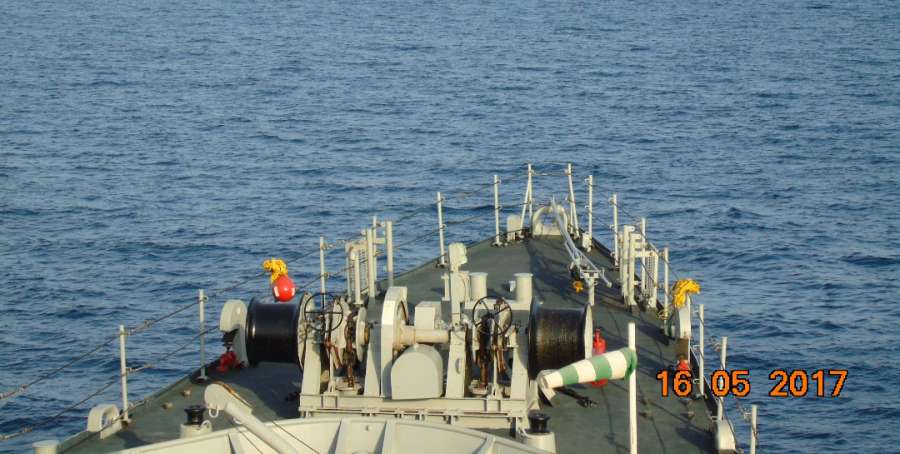 The offshore patrol vessel, which has been on deployment in the Gulf of Aden since April 6, had on Tuesday received a distress call from Liberian ship at around 4.45 p.m. (local time), Navy officials said.
The vessel reported an incident of attempted piracy by two suspected mother vessels, along with 7-8 skiffs at a point around 230 nautical miles or 426 km southwest of Oman's Salalah port.
INS Sharda, which was around 30 nautical miles (56 km) away, arrived at the location around 7 p.m. and detected two dhows and eight skiffs in the vicinity of the ship, three of which escaped at high speed.
A team of special forces unit MARCOS from INS Sharda, with support from an armed helicopter, investigated the boats that were left.
"No fishing gear was recovered from the dhows but a high calibre AKM rifle along with one filled magazine was found on one of them and confiscated," the Navy officials said.
On April 9, Indian Naval Ships Mumbai, Tarkash, Trishul and Aditya, which were passing through the Gulf of Aden on their way to deployment to the Mediterranean Sea, had saved another merchant ship MV OS 35 from pirates.
The ship had been attacked by pirates on the night of April 8, and its captain and crew had locked themselves in a strong room on board and were safe.