74 tribal youth joins the police department as part of a special recruitment drive. And the new recruits include Chandrika, the sister of slain tribal youth Madhu… reports Asian Lite News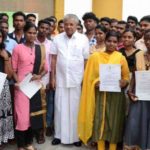 Kerala Chief Minister Pinarayi Vijayan Handed over the appointment letters to 74 tribal youths as part of a special recruitment drive for tribal people in the police force, he called it as a historical occasion, as this is the first such drive in the country. Minister for Development of Scheduled Cases and Scheduled Tribes A.K. Balan presided over the function.
More representation of tribal youth in the police force will go a long way in ensuring the correct implementation of developmental and welfare measures as well as in ensuring security of these villages, Chief Minister Pinarayi Vijayan has said.
"Some terrorist groups are now concentrating in the forest regions. They try to take root in these regions, taking advantage of the backwardness of the people here. It is not enough to take lawful action against such forces. We need to carry out developmental activities effectively," he said.
The Chief Minister said that the appointment of the police officers were carried out in a swift manner, following all guidelines. He lauded the Public Service Commission and the Police Department in completing the procedure within six months.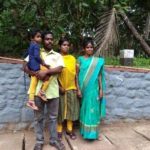 "We are also happy that Madhu's sister Chandrika has also secured her appointment. The strong protest from the civil society against Madhu's murder is notable. The government was able to take strong action and provide solace to that family," he said.
The training for the recruits would begin at the Kerala Police Academy on August 1. "We have prepared a special module in discussion with various stakeholders. The Sports Authority of India will take care of the physical training part," State Police Chief Loknath Behera said.