India attaches greater significance to the Nepal Prime Minister Sher Bahadur Deuba's five-day visit as Indian Prime Minister Narendra Modi received Nepal Prime Minister ahead of delegation-level talks here in New Delhi while he already made a unscheduled meet with Deuba yesterday….reports Asian Lite News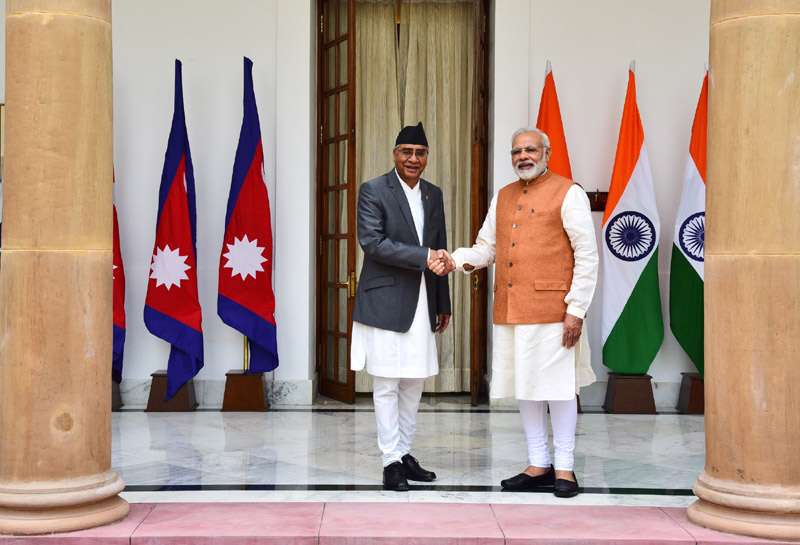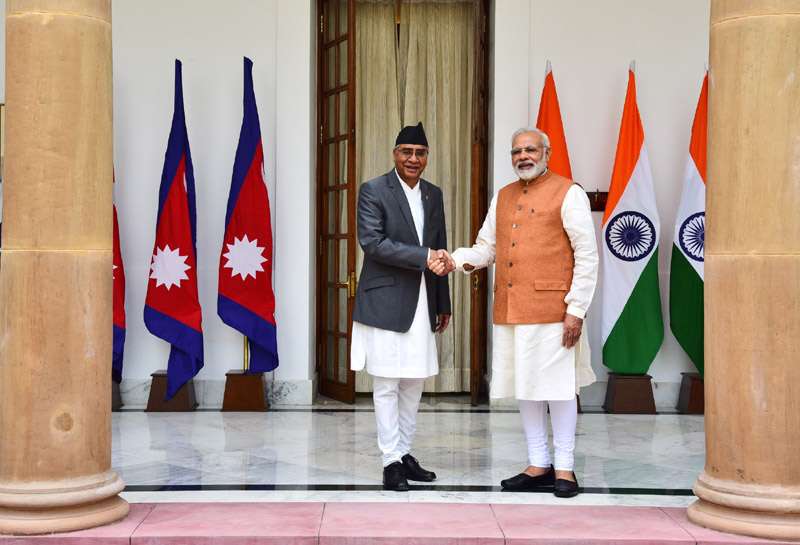 "A unique relationship of friendship and mutual trust. PM @narendramodi receives PM Sher Bahadur Deuba at Hyderabad House," External Affairs Ministry spokesperson Raveesh Kumar tweeted along with pictures of the two leaders.
On Wednesday afternoon, Modi held an unscheduled meeting with Deuba soon after the latter's arrival here, his first foreign trip since assuming office in June this year.
Earlier on Thursday, Deuba was accorded a ceremonial welcome at the Rashtrapati Bhavan here.
External Affairs Minister Sushma Swaraj also called on the visiting dignitary and welcomed him before the bilateral talks.
The two sides are expected to sign some agreements after the talks following which Modi and Deuba will remote launch power transmission lines from India to Nepal.
Later in the day, Deuba will call on President Ram Nath Kovind while Vice President Venkaiah Naidu and Union Finance Minister Arun Jaitley will call on the leader of the Himalayan nation, who is leading a high-level delegation.
Apart from his official engagements in New Delhi, Deuba will also visit Hyderabad, Tirupati and Bodh Gaya.
Deuba's visit comes days after Chinese Vice Premier Wang Yang was in Nepal during which the two sides inked several major agreements to boost energy and economic ties.
The visit also comes amid the Doklam standoff between the Indian and Chinese troops that has led to escalation in tension between New Delhi and Beijing.
Deuba had earlier paid three visits to India as Prime Minister in 1996, 2004 and 2005.