Prime Minister Narendra Modi hailed the role played by Vice President Hamid Ansari as to preserve the constitution and as a chief of the Upper House and also his various roles he handled as a career diplomat while he demits the office….reports Asian Lite News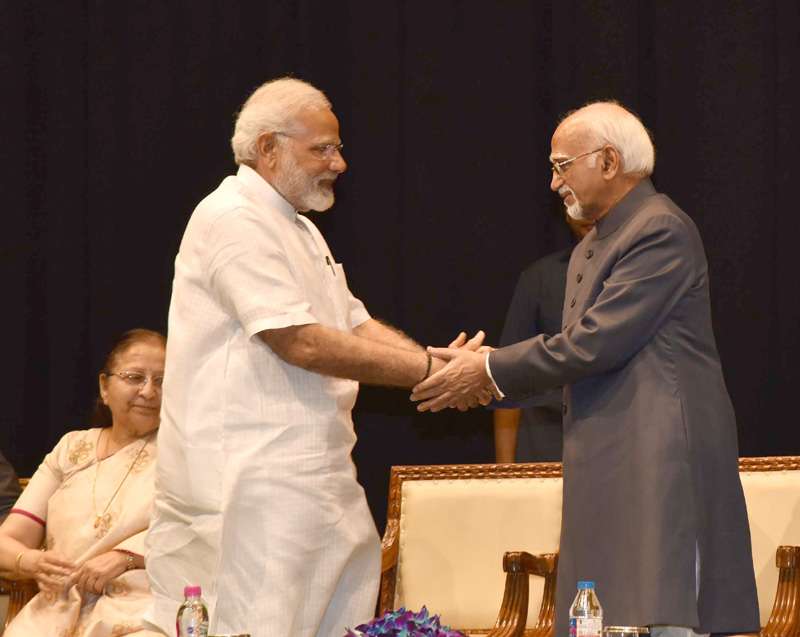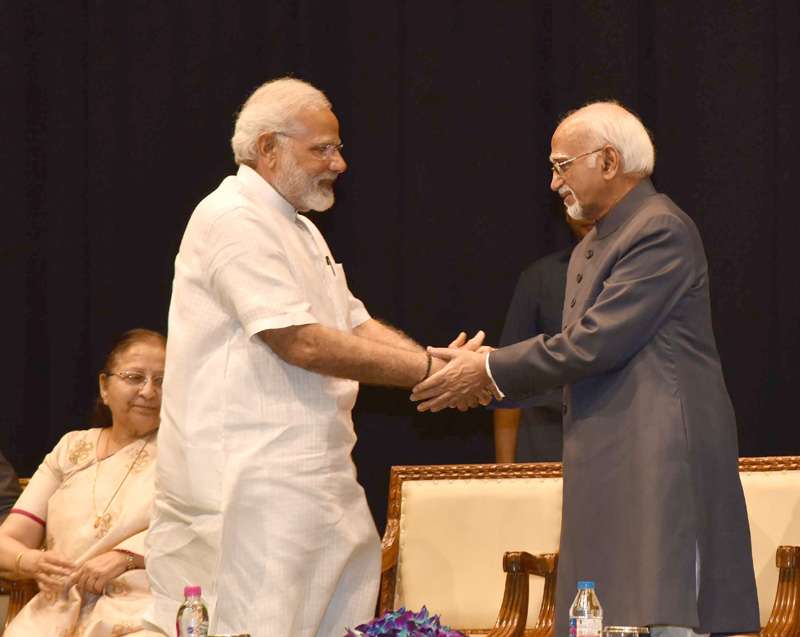 A day after outgoing Vice President Hamid Ansari said Muslims were feeling insecure, Prime Minister Narendra Modi said he (Ansari) will be free to pursue his "core thinking" once he demits office.
In his remarks in the Rajya Sabha, where Ansari was given a farewell on his last day in office, Modi hailed his role in the past 10 years and said Ansari had tried his best to live up to it.
The Prime Minister referred to the 100 years of public life of Ansari's forefathers and said they were aligned with the Congress and Khilafat Movement.
Modi recalled Ansari's diplomatic career during which he spent many years in West Asia and his role on retirement as the Vice Chancellor of Aligarh Muslim University and as the Chairman of Minorities Commission.
"Many years of your life were spent in that circle. You stayed in that atmosphere, with that thinking and debating with those people. After retirement your engagement mostly remained the same.
"…But in the last 10 years, you had a different responsibility. Every moment was spent in the ambit of Constitution and running it (Rajya Sabha). You tried your best to run it.
"Maybe there was some uneasiness within you. But from now onwards, you will not face that difficulty. You will also feel free and work, think and speak according to your core thinking."
Ansari told the Rajya Sabha TV that there was a feeling of unease and a sense of insecurity creeping in among the Muslims in the country against the current backdrop of intolerance and vigilante violence.