N.Korea fortifies part of border with S.Korea as one of its soldiers defected to Seoul earlier this month … reports Asian Lite News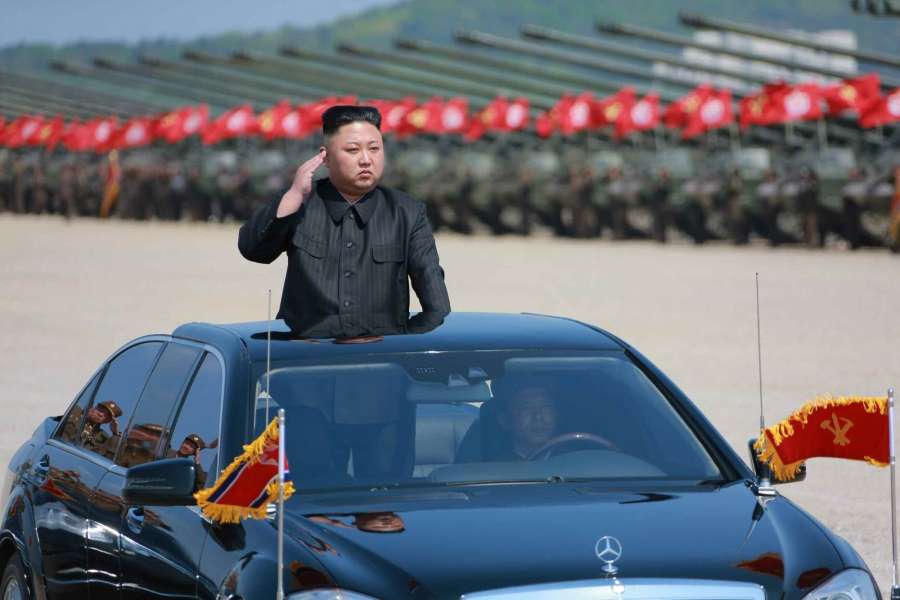 North Korea has fortified a part of its border with South Korea from where one of its soldiers defected to Seoul earlier this month, a media report said on Monday.
A photograph posted on Twitter by Acting US Ambassador to South Korea Marc Knapper showed a small group of civilian workers, monitored by North Korean soldiers, digging a deep trench at the point where the defector abandoned his vehicle and ran across the demarcation line separating the two countries on November 13, the Guardian report said.
Security camera footage released by the UN command last week showed the soldier, who is known only by his surname Oh, get out of the vehicle after getting it stuck in a shallow ditch.
He then runs across the border in the Joint Security Area (JSA) as his compatriots shoot at him from behind.
The soldier, who was shot five times, collapses in a pile of leaves near a wall, before being dragged to safety by South Korean forces.
Oh is currently in a stable condition after undergoing operations to treat his wounds and remove parasitic worms, according to Lee Cook-jong, a surgeon at Ajou University hospital south of Seoul.
North Korea has also erected a gate on the bridge the soldier used during his high-speed drive towards the JSA, according to the Korea Times.
The regime has also placed more machine guns in the area.
South Korean military officials will question Oh as soon as he has recovered from his injuries.