The 42nd Annual General Body Meeting of the Nehru Memorial Museum and Library (NMML) discussed if memorials of other former Prime Ministers of India can be built in the sprawling campus of the Teen Murti House….reports Asian Lite News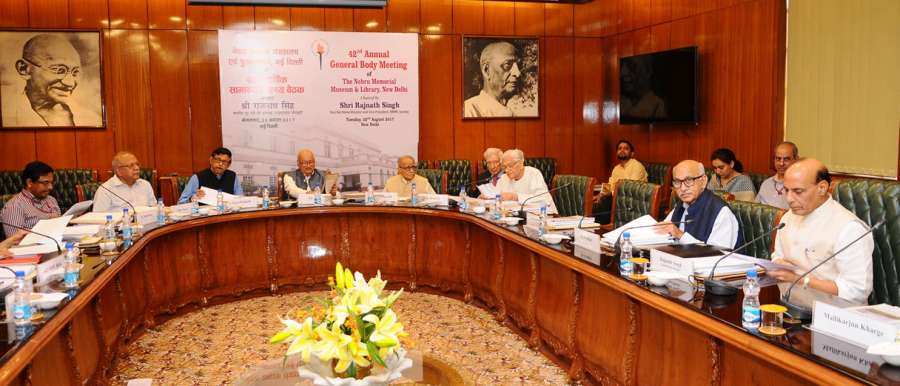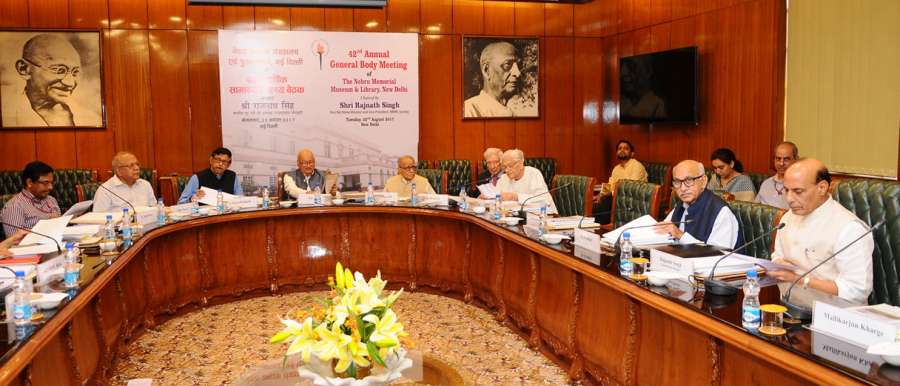 However, the issue remained inconclusive.
The meeting was chaired by Home Minister Rajnath Singh in the capacity of NMML Society's ex-officio Vice President, and was attended by several others including Union Minister M.J. Akbar, Congress MPs Mallikarjun Kharge and Karan Singh, and nominated Rajya Sabha Member Swapan Dasgupta.
The meeting approved the annual report and audited accounts of the NMML Society for the years 2014-15 and 2015-16.
During the meeting, various issues including upgradation and renovation of the museum, digitisation of documents and acquisition of books in regional languages were also discussed.
While addressing the meeting, Rajnath Singh said: "The planned museum for the former Prime Ministers will be showcased by the NMML Society as an iconic one and will utilise 3D technology to offer a virtual reality experience.
"The NMML has undertaken an ambitious digitisation programme and the first stage of its upgradation and modernisation programme is due to be completed soon."
After the meeting, Swapan Dasgupta said the issue of accommodating other former Prime Ministers' memorials in the Teen Murti House complex without disturbing the NMML was discussed but no decision was taken.
"Even if the proposal gets through, Nehru's memorial and library will remain intact," he said.
Other NMML society members, including Jairam Ramesh, representative of the Jawaharlal Nehru Memorial Fund Prof. Lokesh Chandra, Indian Council for Cultural Relations President Dr. A Surya Prakash, Prasar Bharati Chairman Dr. V.S. Chauhan and UGC Chairman T.N. Chaturvedi, attended the meeting. NMML Director Shakti Sinha conducted the proceedings.
The NMML was founded in 1964 after the death of Nehru. Its archives contain the bulk of Mahatma Gandhi's writings besides private papers of C. Rajagopalachari, Jayaprakash Narayan, Charan Singh, Sarojini Naidu and Rajkumari Amrit Kaur, among others.
The entire site is spread over 45 acres and is a heritage landmark, including the Herbert Baker Building (1928) that houses the museum, the library building (1974) and a 14th century hunting lodge of Firoz Shah Tughlaq.