On the verge of a growth take-off after years of instability, Nepal invited Indian industry to invest in the country to help create jobs and boost economic growth in the Himalayan nation….reports Asian Lite News
"After years of policy stalemate and instability, Nepal is on the verge of a growth take-off. We welcome you to do business in Nepal, invest there, create jobs and nurture a new climate of innovation and entrepreneurship," Prime Minister Sher Bahadur Deuba told a gathering of industry at a business interaction organised by the Indian industry bodies Assocham, CII and Ficci.
"Two years ago, we ended political transition by adopting a highly progressive constitution. The mood in Nepal is to turn a page and move forward," Deuba, who is on his first official visit to India in this stint.
With the rise of India and China as global economic powers, "all major growth poles in Asia are within a few hours flying distance from Kathmandu," he added.
Nepal is concerned about its large trade deficit with India and wants more Indian investment in its economy. Currently, more than 38 per cent of foreign direct investment in Nepal originates from Indian companies.
Elaborating how Nepal is "truly open for business, Deuba noted that the country hosted an investment summit earlier this year, which attracted FDI pledges of $14 billion, representing almost half the GDP of the landlocked nation.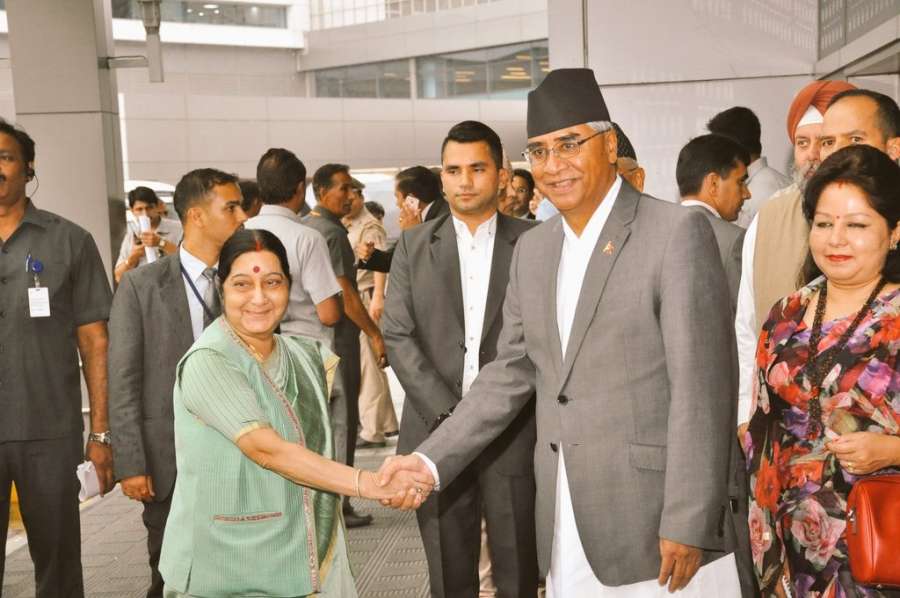 "For a landlocked country, I am convinced that intense physical connectivity through roads, rail and air is key to lowering business costs," said Deuba.
"We are optimistic that we can revive manufacturing and create jobs in larger numbers by partnerships with industries from India," he added.
The Nepali Prime Minister also thanked Indian Petroleum Minister Dharmendra Pradhan, who was present on the occasion, for the latter's offer to extend the natural gas pipeline from Gorakhpur in Uttar Pradesh to Nepal. State-run GAIL is building the proposed pipeline from Jagdishpur in Uttar Pradesh to Haldia in West Bengal, which crosses Gorakhpur.
"Our pipeline will go to Gorakhpur. If you can take it to Sunauli (Nepal), it will bring clean fuel for Nepal's industrialisation. I reiterate that I am prepared to stretch the pipeline and take it to Sunauli," Pradhan said in his address.
He also said that he had agreed to extend the India-Nepal petroleum product pipeline from Raxaul to Amlekhganj further onwards to Chitwan on the request of Nepal. Work on the pipeline is due begin later this year.
India has been a traditional supplier of fuel to Nepal, which receives its entire demand of about 200,000 kilolitres of fuel every month by road from Indian Oil Corp.