The New York Times has recently released leaked Chinese internal documents totalling 403 pages, which detail China's extensive plans for re-education and indoctrination of Uyghurs in Xinjiang …. Writes Rifan Ahmed Khan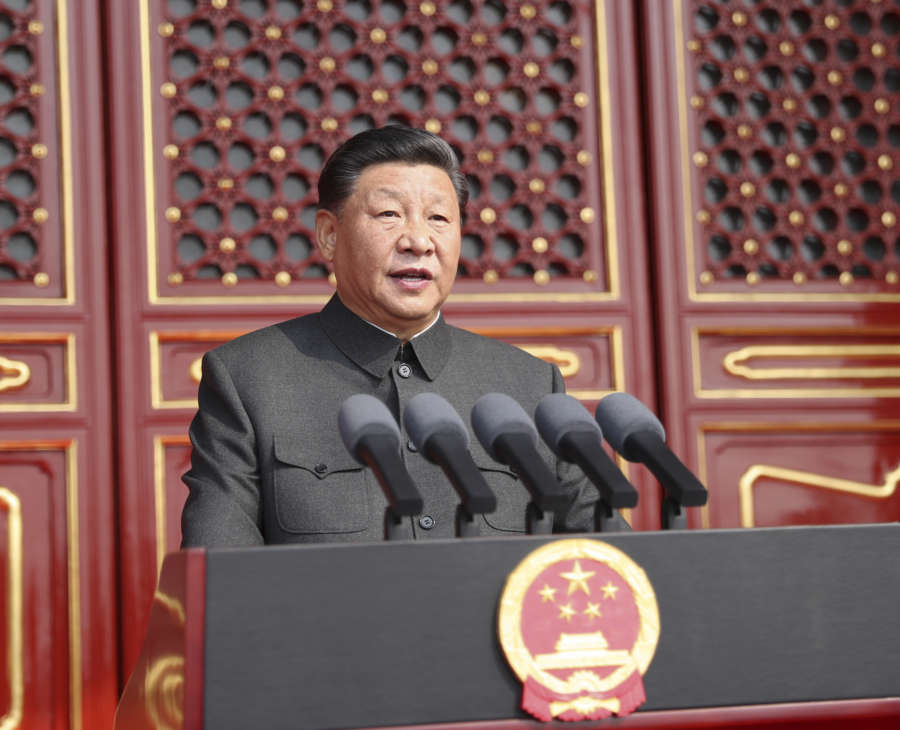 In 2018, it was estimated that China had established over 100 camps in Xinjiang. It was then thought that these camps contained at least a million persons, mostly ethnic Uyghur activists. Now with the release of documents by the New York Times, one gets an opportunity to further scrutinize things. The New York Times has recently released leaked Chinese internal documents totalling 403 pages, which detail China's extensive plans for re-education and indoctrination of Uyghurs in Xinjiang. One of the facets revealed by these documents are the instructions issued to party officials in Xinjiang to deal with returning students who had gone to study in other parts of China. Many students on returning home to Xinjiang in the summer of 2019 found that their families and relatives had all disappeared!
Party officials and police told the students to remain quiet if they wanted to see their parents & relatives alive. One internal classified document accessed by the NYT states that students were told their parents had been sent to a "training school", but they could not leave it. The released papers describe how parents were taken away to the camps and relatives were informed that they should be "grateful" for the help of the Chinese Communist Party. Relatives were also warned that if they complained, it would make things worse for their family.
The documents reveal how President Xi Jinping initiated the indoctrination programme as far back as 2014. The trigger for President Xi's guidelines on Xinjiang was the suicide train bombing in Urumqi in 2014, and the Chinese President who then happened to be on a visit to Xinjiang made it clear that "no mercy" should be shown to the Uyghurs. This was largely in the shape of policy statements and party guidance on how China should deal with terrorism and separatism in Xinjiang.
Actual implementation of the project started, when Chen Quanguo was appointed, Party Secretary of Xinjiang by President Xi in August 2016. Xi Jinping claimed in 2014 that, "The methods that our comrades have at hand are too primitive," and added that, "None of these weapons is any answer for their big machete blades, axe heads and cold steel weapons. We must be as harsh as them," he added, "and show absolutely no mercy." Thus began the crackdown on the Uighurs in Xinjiang!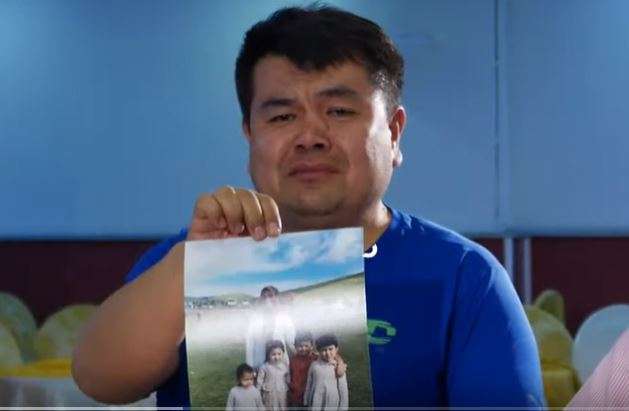 There have also been inputs to show that there has been an increase in the number of camps constructed by China for its re-education programme. Recently, Uyghur activists based in the US have documented nearly 500 camps and prisons run by China to keep the Uyghurs under detention. These are separate from the earlier camps identified by scholars in the West in 2017-18 and lead one to conclude that the overall figure of Uyghurs, Kazakhs and other ethnic minorities in internment, could go well beyond the commonly cited figure of One million.
A US-based NGO known as East Turkistan National Awakening Movement, has accessed images from Google Earth and found 182 suspected "concentration camps".Apart from that, the group also spotted 209 suspected prisons and 74 suspected labour camps.A former US intelligence official who advises the US-based NGO said, about 40 percent of the sites had not been previously reported.
US, Australia Rap China
Both the US and Australia have equated China's treatment of Uighurs to Nazi Germany's concentration camps. A more strident reaction on China's internment of Uighurs came from Australia, a nation, which China has already deeply penetrated. Australia's Foreign Affairs minister Marise Payne, recently labelled the details of China's mass internment of Uighurs revealed by the NYT as "disturbing" and reiterated demands that China put an end to the arbitrary detentions. "I am aware of the reports…of the Xinjiang papers," Payne said.
Despite Australia's strong trading relationship with China and long-running allegations of political interference by China in domestic politics, Australia has stridently criticised Beijing for its human rights record, particularly its treatment of Uyghurs and more recently the detention of Yang Hengjun, a political blogger and novelist. Earlier, in end-October 2019, speaking at the UN General Assembly, a representative for the UK issued a statement on behalf of 23 countries raising concerns over the alleged human rights abuses in Xinjiang."(There are) credible reports of mass detention, efforts to restrict cultural and religious practices, mass surveillance disproportionately targeting ethnic Uyghurs, and other human rights violations and abuses in the region," said the UK representative.
Silent Jihadis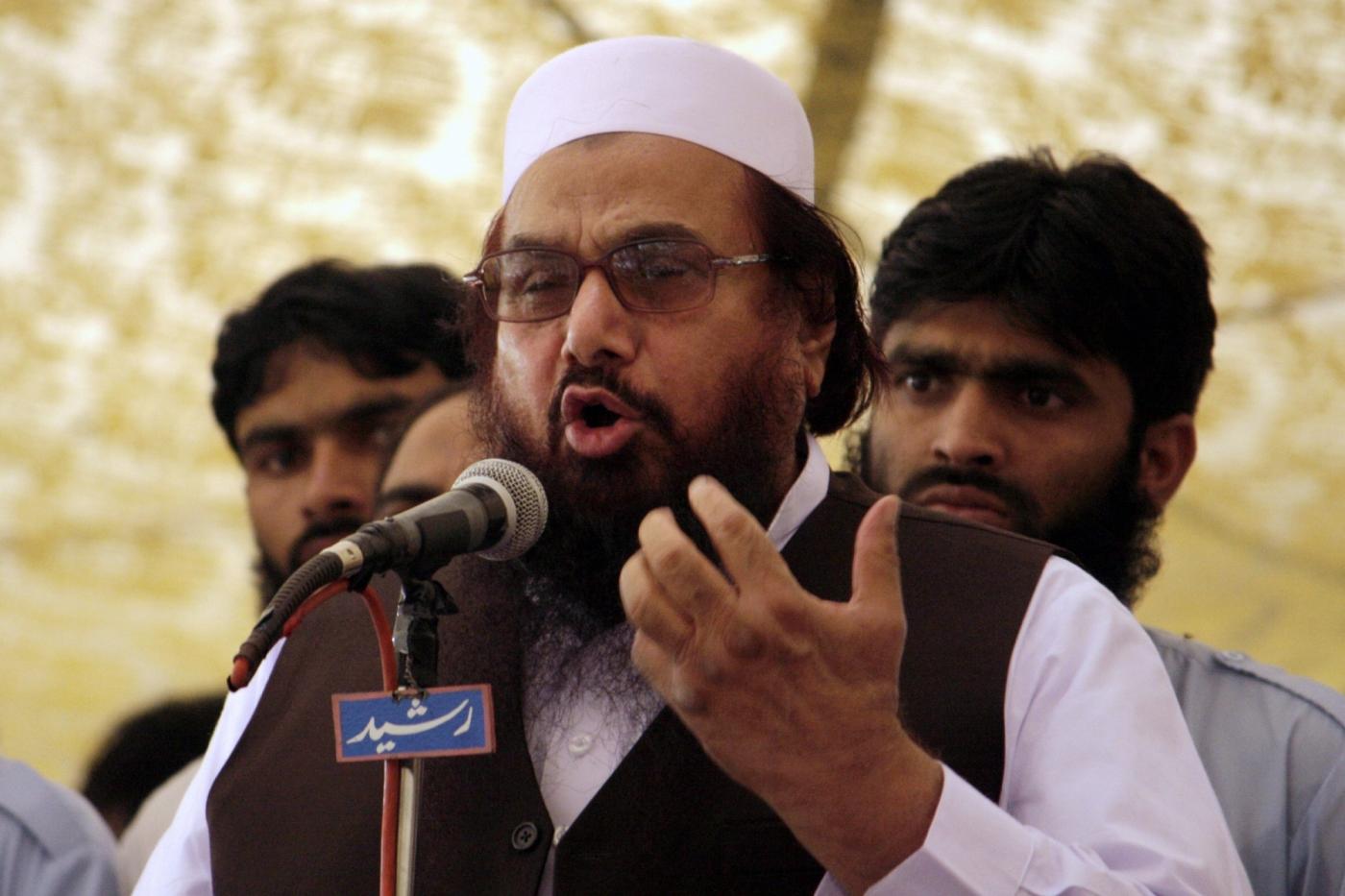 Strangely, extremists and terrorists in Pakistan are all sitting quiet. Not even one of them has vocally expressed anything in support of the Uyghurs.  In 2016, Hafiz Mohammad Saeed, leader of Jamaatul-Dawaa (JuD) and Laskhar-e-Tayyaba(LeT) criticised President and reportedly said, "By uttering such statements, China is hurting its time-tested relations with the people of Pakistan." This was in response to a May 2016 remark by President Xi Jinping at the 'Second National Conference on Religion' in Beijing, where he cautioned Chinese citizens to be vigilant against 'Islamic tendencies', such as Halal products.
Subsequently, and because of the pressure from their handles (Pak Army & ISI)  Saeed backtracked and denied having ever made such a statement. He tweeted "China is Pakistan's time tested friend."  The LeT and so-called 'father of Taliban' Sami ul-Haq (the recently assassinated leader of the JUI-S party), or the radicals heading the Harkat-ul-Mujahideen, Masood Azhar and Fazlur Rahman Khalil, or others, none of them had ever uttered a word about China's treatment of the Uyghurs.
In 2017, the Twitter account of the Harkatul-Mujahideen, posted remarks, one of whichr ead: "Beijing has been hushing up Pakistan's link in terror attacks in Xinjiang."  Subsequently, HuM released another uncharacteristic statement that Kashmir is an integral part of India. Clearly, the account must have been hacked. HuM has not issued any public statement on Xinjiang so far. In 2017, during the election campaign in Pakistan, Muzammil Iqbal Hashmi, a prominent JuD leader and Vice President of the Milli Muslim League, declared that Beijing treated its Muslim citizens in a "moderate" way.
Khadim Hussain Rizvi, who heads the Tehreek-e-Labbaik Pakistan, and has organized various protests in defence of his version of Islam,has not made a single comment on China and its treatment of Uyghurs in Xinjiang. On the other hand, when a Dutch right-wing politician planned a competition for a best cartoon depicting Prophet Muhammad (an idea later abandoned), Rizvi's supporters took to the streets in Pakistan.
This of course, does not mean that these extremists don't have contacts with ETIM. Hizbut-Tahrir is the only radical Islamic outfit in Pakistan, which has raised its voice for the Uyghurs, but this is because it is hostile to the Pakistan government. It is ironical that outfits like LeT which claim to represent and assist the Muslims in Jammu and Kashmir, makes no mention of the ill-treatment meted out to the Uyghurs in Xinjiang. Further, the ETIM consists of Uyghurs, and it would be unusual, if these cadres (trained in Pakistan by the Army and LeT cadres) do not tell stories about the atrocities meted out by the Chinese. Therefore, Pakistan's indebtedness to China is starkly brought out in this aspect of their relationship too.
Pertinently, it was China that had stonewalled the blacklisting of Masood Azhar in the UN all these years, despite pressure from the West. Thus, the symbiotic relationship between Pakistan and China becomes clear. However, silence on the ill treatment of the Uyghurs is a telling commentary on the state of ties. The larger issue of course, is the condition of the Uyghurs in Xinjiang and the handling of this crisis by China in a manner that can only be described as a "sophisticated prison system". The lack of transparency requires greater vigilance and awareness of the nature of the Chinese state system in Xinjiang and a renewed effort to get more information on the re-education camps by sending UN emissaries to the sites.