An anti-corruption court indicted ousted Pakistan Prime Minister Nawaz Sharif in a third graft case related to Flagship Investments and other offshore companies….reports Asian Lite News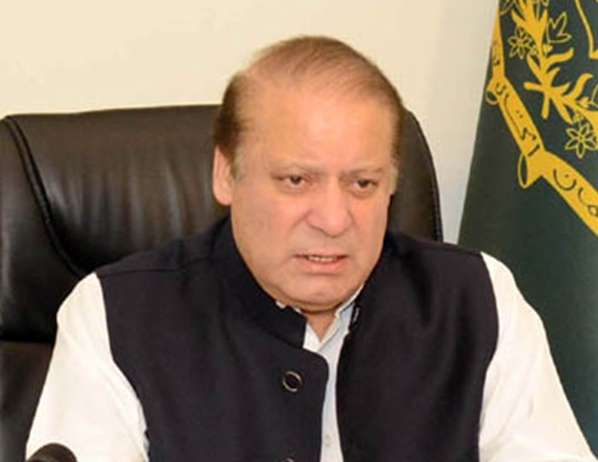 The National Accountability Court charged Sharif in absentia for holding assets beyond his known sources of income and read out a chargesheet to his representative Zafir Khan.
Khan pleaded not guilty on behalf of Sharif, who is currently in London tending to his ailing wife Kulsoom Nawaz undergoing cancer treatment. Sharif's sons Hussain and Hassan were declared absconders for their absence from the court hearings, Dawn online reported.
It was one of the three cases of corruption and money laundering against Sharif registered by the National Accountability Bureau (NAB) on September 8 in the light of Supreme Court orders in the Panama Papers case.
The apex court had disqualified Sharif from holding office on July 28. He will be returning to Pakistan on October 22 and vowed to contest the charges levelled against him.
On Thursday, the former Premier was indicted in the Azizia Steel Mills as well as in the Avenfield properties cases while charges against his daughter Maryam Nawaz and son-in-law Captain Mohammad Safdar were framed in the Avenfield case.
Sharif has now been charged in all the three corruption cases filed against him. Hassan and Hussain were named co-accused in all the three cases but their trial would be held separately.
The Sharif family pleaded not guilty to the charges, claiming that they were denied the fundamental right to a fair trial.
According to Sharif, the apex court's directions to conclude the trial within six months and the appointment of a monitoring judge to supervise the trial was against constitutional provisions that ensured the dignity of citizens and the right to fair and transparent proceedings.
Maryam Nawaz said that "the allegations against her were based on a frivolous report, prepared by a Joint Investigation Team (JIT) with mala fide intentions", adding that the report itself was a "mockery of justice".
"We have been denied the right to a fair trial, which is a fundamental right for every citizen and the former Prime Minister and his family are not exceptions."
The court adjourned the hearing of the Avenfield properties and Azizia Steel Mills references until October 26 and directed the prosecution to produce its first witness at the next hearing.
The former Prime Minister had earlier filed a petition in the apex court, challenging the filing of multiple graft cases against him by the country's anti-corruption watchdog.