Advertisements


Iran's interests vis-à-vis Pakistan are different.It is concerned about Sunni terrorist groups like Jundallah and Jaish ul-Adl which have been regularly targeting Iran's security forces, and Pakistani Shia pilgrims travelling to Iran….writes Dr Sakariya Kareem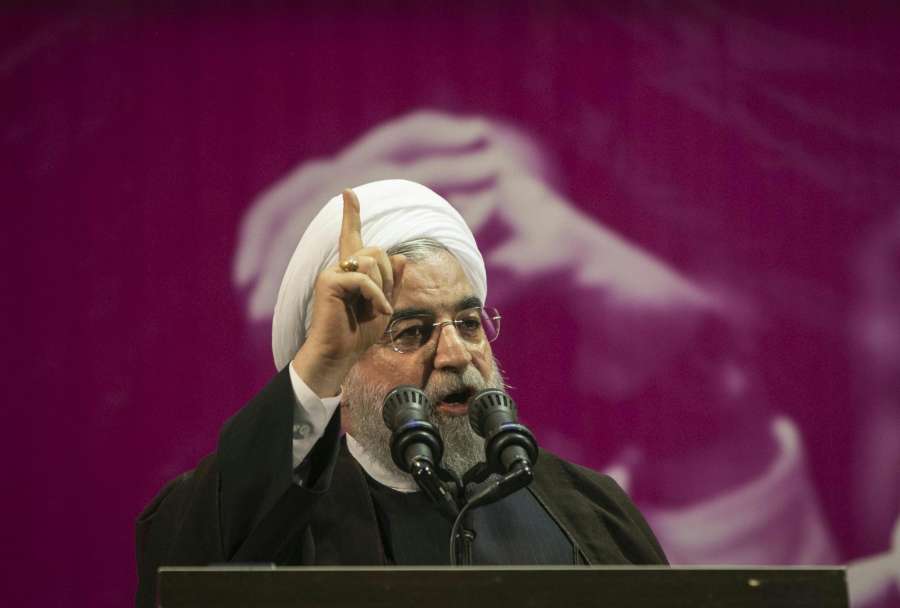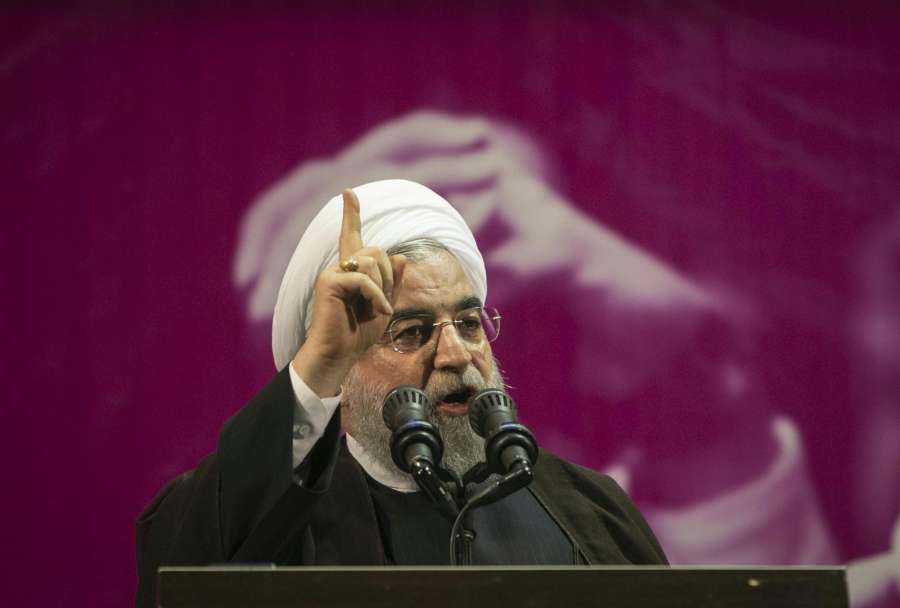 Mutuality of interests have nudged Iran and Pakistan to give up the diplomatic stiff collar formally and informally these past few days. Directors General of the two foreign offices met in Islamabad and reviewed the Afghan scene and took stock of regional stability; Iran's envoy in Pakistan, Medhi Honardoost visited the General Headquarters in Rawalpindi and held long discussions with the Army Chief Gen Bajwa on "regional security, the Pak-Iran border management, visits and exchanges in the defence realm".
For Bajwa, these talks as also a visit to Tehran are a part of his new found love -'defence diplomacy'.  The outcomes are still shrouded in diplomatic haze. Well, there is no commonality of interest between the two countries. Pakistan is forced to turn to its western neighbour to have a feel of the role Tehran plays in Afghanistan. It also wants to know first-hand the role of India in the war ravaged country since India and Iran are working closely in matters of interest in Afghanistan, particularly transit trade through Chabahar port.
Iran's interests vis-à-vis Pakistan are different.  It is concerned about Sunni terrorist groups like Jundallah andJaish ul-Adl which have been regularly targeting Iran's security forces, and Pakistani Shia pilgrims travelling to Iran.
Some five months back, Pak –based terrorists had kidnapped one Iranian border guard, Saeed Barati and killed eleven others in an attack near the town of Mirjaveh in the south eastern Iranian province of Sistan-and-Baluchestan.
Defense Minister Brigadier General Hossein Dehqan has gone on record warning that the Islamic Republic reserves the right to give a crushing response to the terrorist crime.
"While we reserve the right to give a firm response to such acts of terror, we call on Pakistani officials to arrest and punish the perpetrators of this crime at the earliest," he stated.
Major General Mohammad Baqeri, the head of the Iranian armed forces, also declared that they will hit militant 'safe havens' inside Pakistan, if Islamabad does not arrest the terrorists and shut down their bases.
"We cannot accept the continuation of this situation," he has been quoted as saying by state news agency IRNA.
With this warning, Iran has joined the ranks of India and Afghanistan in holding Pakistan guilty of cross-border terrorism. In a manner of speaking, with the US too, since President Donald Trump has also asked Islamabad to close down the safe havens along the Durand Line to establish peace in Afghanistan.
Islamabad and Tehran have also differences over politics in the Middle East; a sore point is the fact that retired Pakistani army chief is heading the Islamic Military Alliance organised by Saudi Arabia for action in Yemen in particular.
Both sides are not allowing these differences to dominate their bilateral agenda, which is more trade and investment oriented.
Their focus is on "maintaining a trajectory of positive progress" and this follows the pull aside meeting Pakistan Premier Shahid Khaqan Abbasi and Iranian President Hassan Rouhani had during the UN General Assembly session this September.
The positives range from Iran's electricity supply to Gwadar and other border areas of Pakistan to business in perishable and non-perishable consumer items.  Smuggled Iranian petrol has been powering vehicles across Balochistan.
Iran is ready to step up supply of electricity since it has abundant surplus. The offer has been grabbed by Pakistan, which is short of power to light homes and to run factories.
The trade-off Iran expected was a new lease to the much talked gas pipeline project.
As recently as 25 October, the Iranian government has called for revival of the Iran-Pakistan gas pipeline project, a front page by-lined dispatch in the Express Tribune said.
The project has been stalled following persistent pressure from Saudi Arabia and unilateral sanctions imposed by the United States."The Iranian government has written a letter, seeking to hold talks on issues that have caused delay in executing the project," a senior government official told The Express Tribune.
This was not the first time for such a communication. A month earlier, in September also Iran conveyed its annoyance at Pakistan backing out of IP Gas pipeline under US and Saudi pressure. Even Chia is annoyed at Pakistan decision because it has spent time and money to be part of the IP venture
What appears to have upset Tehran is the fact that Islamabad has not bothered to convey that it is shelving the pipeline. "Iran was not officially told by Pakistan that the said project is not alive which has also irritated the authorities in Iran", Khalid Mustafa reported in The News International, a leading Karachi daily, on 28 September.
"Iran has come up with its annoyance and reservations about the project in a letter written to the federal minister for petroleum and natural resources who is right now the Prime Minister of Pakistan," a top energy ministry official familiar with the IP project told the daily. The two countries had entered into gas deal by signing Gas Sales Purchase Agreement (GSPA) under IP project in 2009 when Pakistan Peoples' Party was in Islamabad's driver seat. A Chinese company, CPP was engaged to lay the 700 kilometer long LNG pipeline from Gwadar to Nawabshah as a part of IP project. China's EXIM bank offered 85 per cent of the funding. An agreement was even signed in September last year.
But no progress was made. And a Chinese delegation that visited Pakistan recently tried to revive the shelved project by offering more price concessions.  They too drew a blank.
Iran has invested a huge amount in laying pipeline with diameter of 56 inches from Paras gas field up to the border with Pakistan. There is zero progress on the Pakistan end of the pipeline. Iran offered help in laying the pipeline inside Pakistan over a 780km long stretch. There was neither a yes nor a no from Islamabad till date.
Yet, Iran has been more than accommodative of Pakistani concerns particularly over gas price. The Turkmenistan gas to be received through TAPI pipe line is cheaper than the Iranian gas price.So it conveyed willingness to re-negotiate gas price. This is in line with a proviso in the IP deal which states that in the event the buyer (Pakistan) gets gas at a lower price from any other country, the seller (Iran) will make a matching offer.
Pakistan is worried over the penalties it has to pay for the delay in laying the pipeline. Tehran has not yet invoked the penalty clause of the Gas Sales Price Agreement (GSPA); the penalties are due from January 1, 2015since the pipeline should have been laid by December 2014.The project cost was pegged at a hefty$2 billion.
Yet, Pakistan did not bother to send officials to Tehran to renegotiate the Iran gas price after TAPI deal was finalised. "Unfortunately, no delegation from Islamabad went to Tehran for reviewing the gas price downward on account of unknown reasons and this has irked authorities in Iran," an unidentified source was quoted as saying in The News.
Interestingly, when it came to power in 2013, the Nawaz government saw IP pipeline as a short cut to energy nirvana and adopted innovative strategies to complete it despite US-led sanctions on Iran. It decided to construct $1.6 billion strategic and vital Gwadar-Nawabshah LNG Terminal and Pipeline Project (GNGP). Under this project, 700 kilometers LNG pipeline was to be constructed from Nawabshah to Gwadar.
Iran was told LNG pipeline would be funded by China and that once the sanctions were lifted, the pipeline would be extended backward to Iran from Gwadar. That would be the stage for the pipeline to be rechristened as Iran-Pakistan gas pipeline. Impressed by the argument, Iran did not invoke the penalty clause to the great relief of Pakistan.
Iran-Pakistan (IP) pipeline was originally conceived as a three nation venture including India. I-P-I line did not take off due to India's security concerns as the line was to be laid through trouble torn Baluchistan. Now Pakistan has backed out without offering any valid ground formally. Well, Iran has reasons to be upset with Pakistan.