Pakistan sets December 16 as Black Day over school massacre….reports Asian Lite News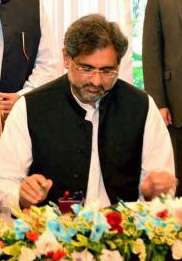 Pakistan Prime Minister Shahid Khaqan Abbasi on Saturday vowed to remember December 16 as a Black Day when around 150 people, including over 130 children, were killed in a brutal terrorist attack on a school in Peshawar city.
On the third anniversary of the 2014 attack on the Army Public School, Abbasi said that the sacrifices rendered by the nation in the war against terror are unmatched, Xinhua news agency reported.
"Extremism is the tree from which the poisonous fruit of terrorism grows. The nation gave the sacrifice of life and property in the war against terrorism," said Abbasi.
The attack by a group of terrorists affiliated with the Pakistani Taliban also left over 100 others injured. The carnage came to an end when commandoes of Pakistani Army killed the attackers and rescued the remaining children.
The massacre changed the perception of Pakistan against terrorism and people in the country raised voices for a uniformed action against all types of militants.
Following the attack, Pakistani political parties and security departments formed a National Action Plan to stem extremism and terrorism.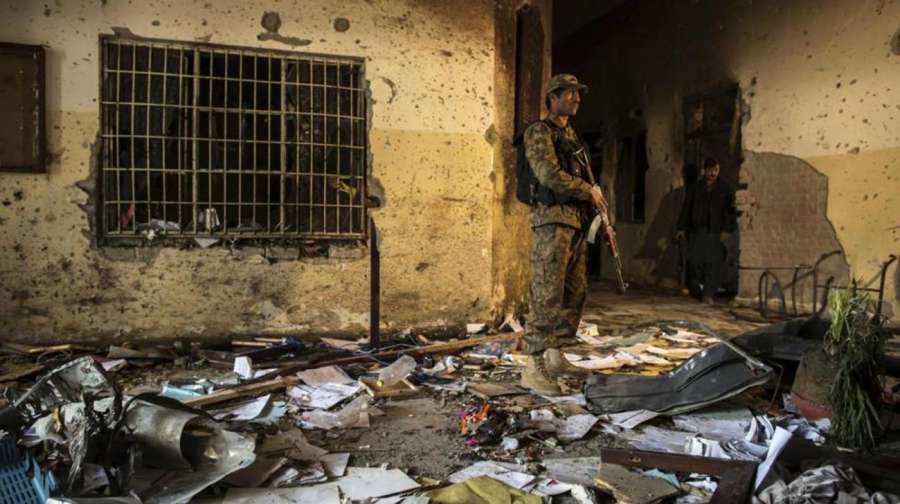 Later, Pakistani Parliament unanimously approved the formation of military courts for speedy trials of the hardcore terrorists.
According to reports, since the school attack, at least 1,584 terrorists were arrested and sent to jail. Apart from it, 167 high profile terrorists with head money were also detained or killed.
To mark the anniversary, a number of events were held across the country. The main ceremony was held at the school attended by senior civilians, military and government officials and the parents of the deceased children.
A memorial of the victims constructed in Peshawar was also inaugurated on Saturday.
On the anniversary, people from all walks of life and political leaders condemned the brutal attack, while local televisions ran special programmes to pay tribute to the victims.
"We must ensure this can never happen again so that our future generations can be nurtured safely to follow their dreams," said Pakistan's Tehreek-e-Insaf party chief Imran Khan.
Pakistan Peoples Party Chairman Bilawal Bhutto Zardari also paid a tribute to the victims and the grieving families.