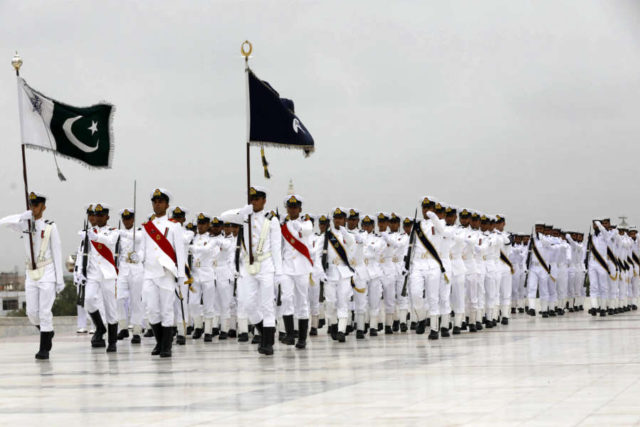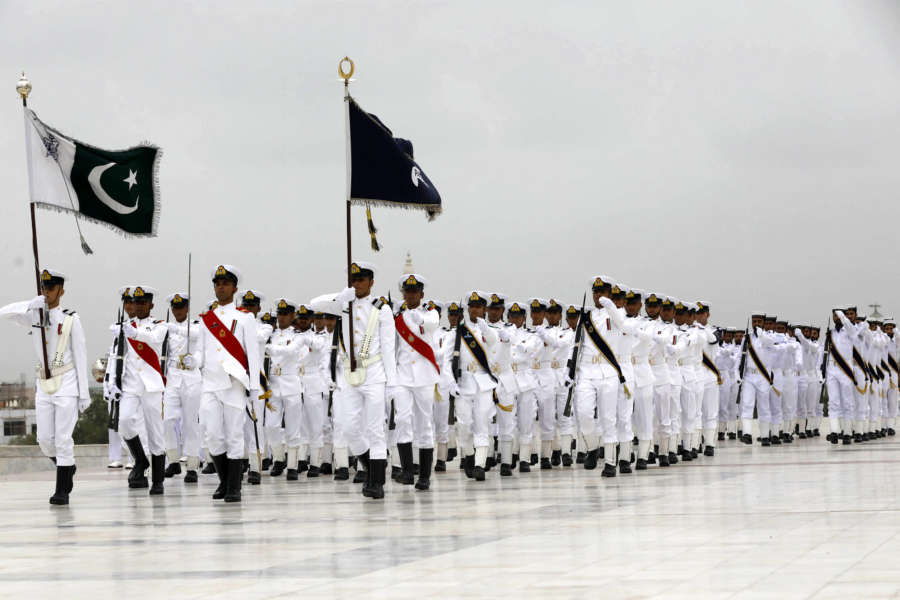 He is known for his soft corner for the radicals which earned his nick name Taliban Khan. Is he going to become the part of the problem or solution to the bloody violence in Pakistan and Afghanistan….writes Dr Sakariya Kareem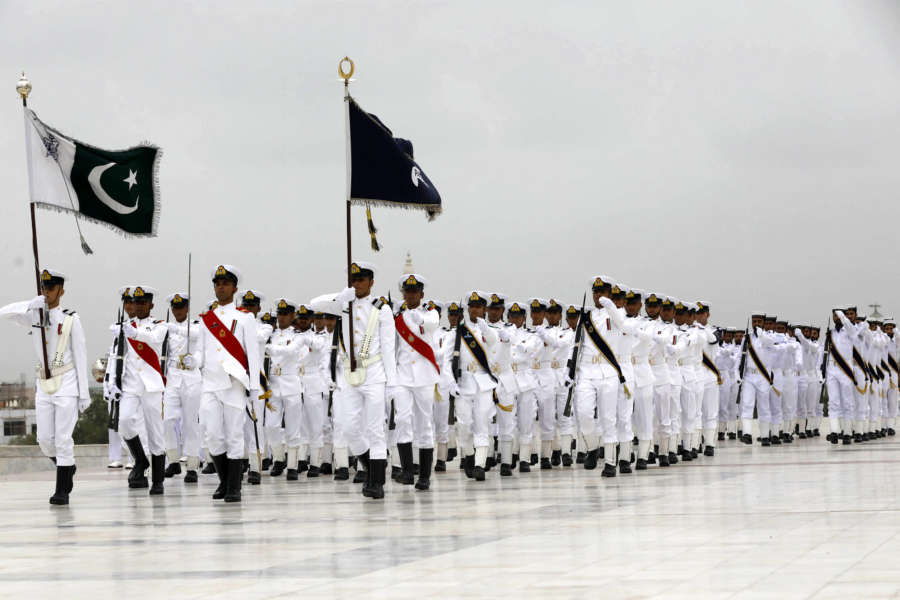 Pushed further to the political right than it was before the just-concluded general elections, Pakistan under the incoming Prime Minister Imran Khan may lurch heavily towards religious conservatism and extremism. Yesterday's extremists and terrorists may become 'nationalists' under a new definition that Imran Khan has propounded from time to time in the past, over the last two decades. Whether the generals who support him from behind and the extent to which they will succeed in controlling the situation that emerges remains to be seen and judged in the future.
For one, this is becoming clear from the changing international line-up that affects Pakistan that is switching sides. China is in fuller control of Pakistan and America's critical influence that kept the generals and the politicians alike on toes when it comes to extremism and religious minorities, is clearly on the wane. The West in general has lost its plot in Pakistan that it once supported, despite – or even because of – the generals' rules.
In comes Russia that has stepped in with Pakistan military's training, to begin with, and the US is left saving its dollars that it belatedly realize it wasted on Pakistan and its "fight against terrorism."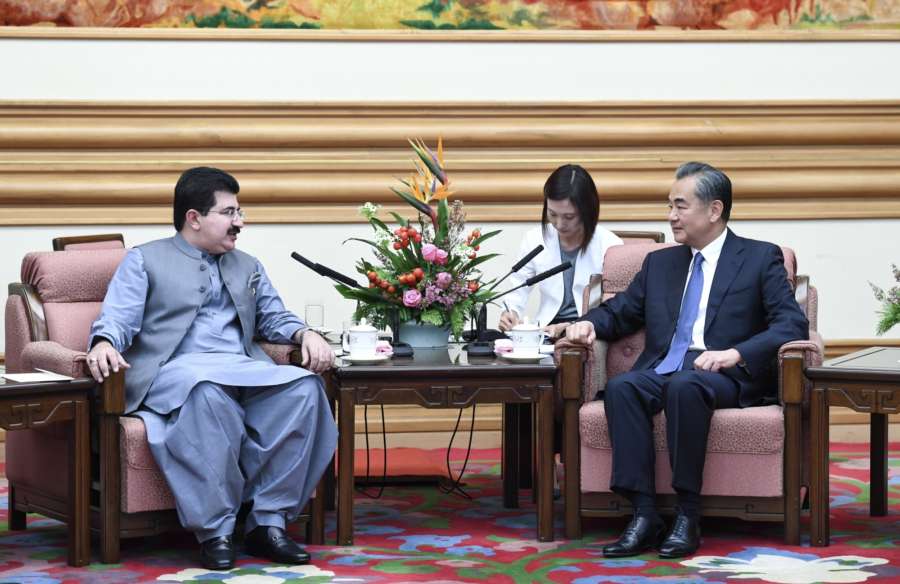 How China, that does not 'interfere' in Pakistan's domestic affairs, while its own restive Xinjiang region is threatened, and how Russia deals with growth of Islamist militancy in the Central Asian Republics is another issue that requires the crystal bowl that is not in sight yet.
For now everyone is trying to analyze Imran Khan, without explicitly saying that he was and shall remain the army's proxy. The West suddenly finds Khan convenient as the Pathan that he is may help resolve the Afghan conundrum. With the same suddenness, it finds that the Pathan replacing a Punjabi Nawaz Sharif may help.But again, the army is predominantly Punjabi and whether Khan change that, in favour of the Pathans, who are there in substantial numbers, but never in a decisive manner and role at the top of the military brass, remains to be seen.
The domestic analyzing of Imran Khan is interesting, since they are the ones affected by the shenanigans, be they of the military or the politicians.
Dawn newspaper last weekend ran a 'debate' whether Khan is a religious extremist. It chose Ahsan I. Butt, a foreign-based academic to argue that Khan is an extremist. For the opposition viewpoint that he is not, quite interestingly, it chose Taimur Khan Jhagra, an official of Khan's Pakistan Tehrik-e-Insaf (PTI) based in Khyber Pakhtunkhwa province and perhaps a Khan admirer, if not a beneficiary of the KP Government that PTI headed and is ready for a second stint.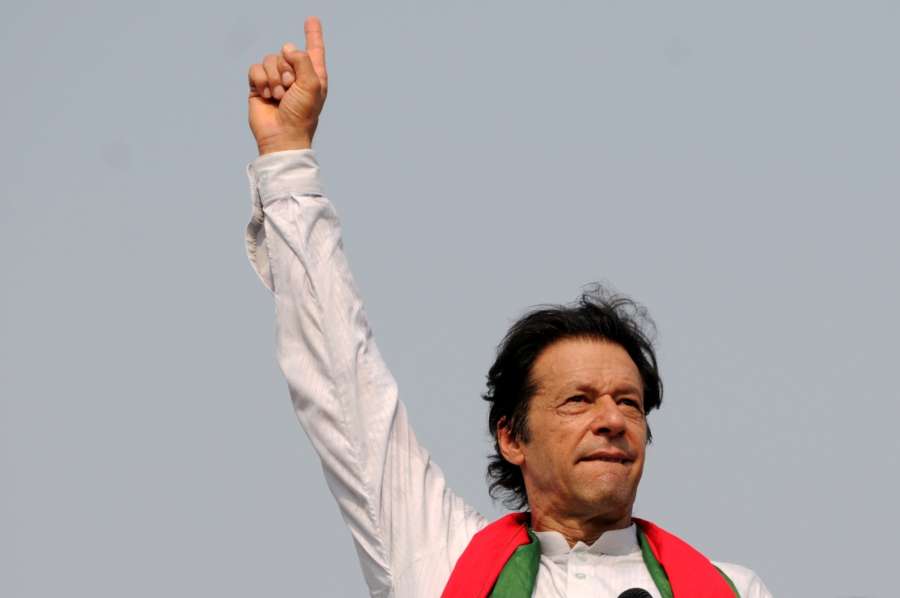 Taking the latter viewpoint first, that Khan is not a religious extremist, Jhagra broadly argues that Khan and his PTI have 'evolved' over the last two decades. He says they took a pro-Taliban stand under the prevailing circumstances. Jhagra is satisfied with the fact that Khan has repeatedly denied his sympathies and support for the Pakistani Taliban and their affiliates.
The argument in favour of Khan being a religious Islamist does not rely on the explosive revelations made by ex-wife Reham that has portrayed Khan as not just a conservative but actually an obscurantist believing, despite his Western education and his British first wife, in belief in sooth-sayers and performing bizarre rituals.
Butt says that regardless of why people voted for him, "Khan's ideology and beliefs on a host of dimensions are indistinguishable from the religious hard-right. Moreover, his ascension to the Prime Minister's office means that his right-wing views can no longer be relegated to parlour talk; his religious politics will now be thrust into the limelight, for better or for worse."
Just as he disapproved of sections of India media comparing him to "Bollywood villain" in his first address to the nation post-victory, long years back, Khan had objected to being compared with "these uneducated boys of the Taliban or connect me to mullahs."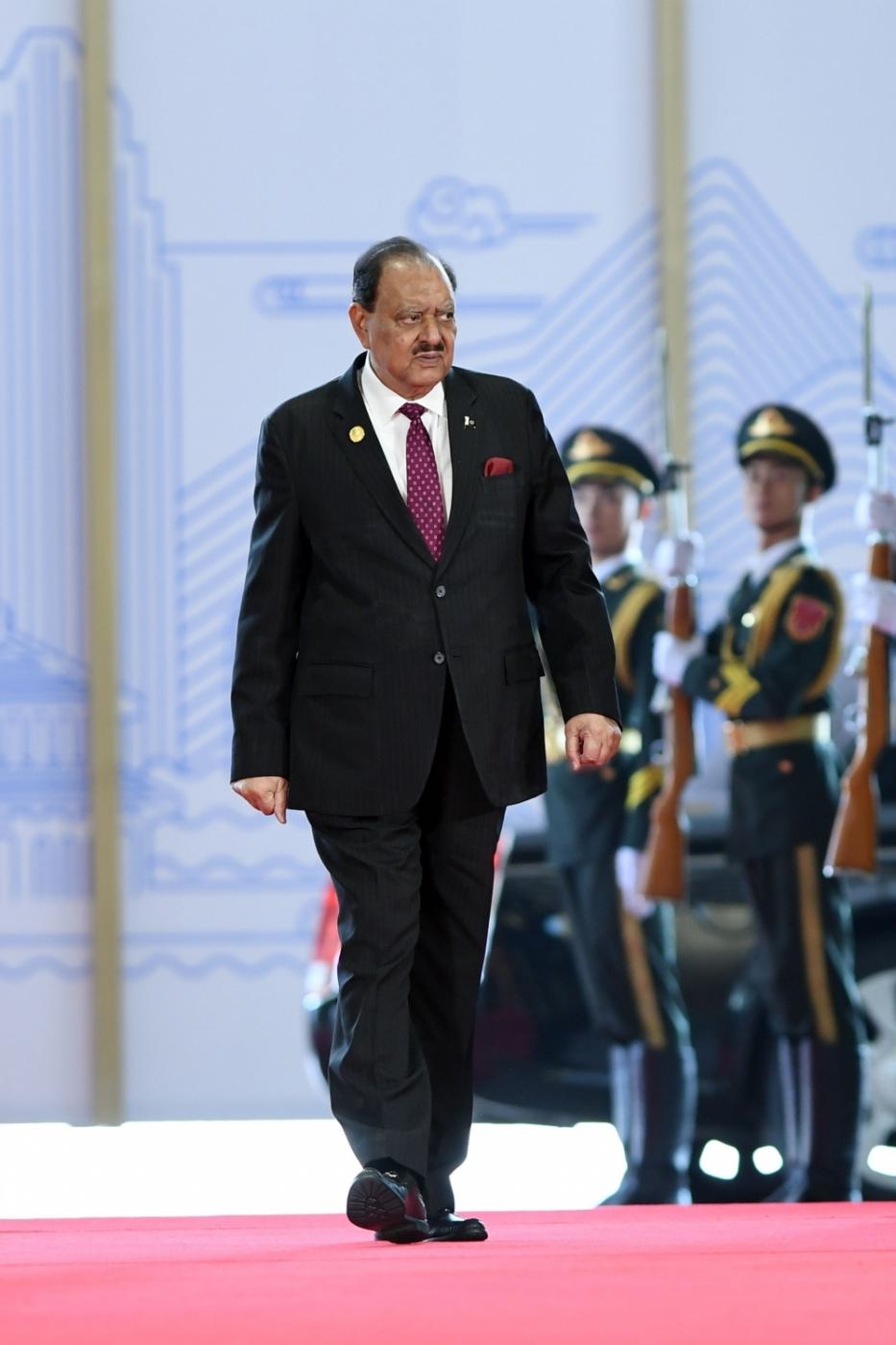 Butt argues that Khan has not changed any of his earlier views. Only, he has 'evolved' to the extent of articulating them better and make them less offensive.
"Little about Khan's rhetorical palette has changed in the two decades. Khan's choices as a political figure in what he has said and done — and just as crucially, what he has not said and done — speak volumes.
"As a member of parliament in 2006, he opposed the Protection of Women's Rights Bill, legislation aimed at reversing the Hudood Ordinances.
"The Zia-era Hudood laws were draconian and anti-women; amongst other injunctions, they required a woman to present four male witnesses when reporting a rape lest she be accused of adultery.
"Khan alone stood alongside religious parties in opposing the bill, criticising it for being a "made-in-Washington Islamic system in the country". This was the exact position espoused by the Muttahida Majlis-i-Amal (MMA), the alliance of religious parties.
"Ten years on, finally in control of a provincial government, Khan's party (Pakistan Tehreek-i-Insaf) dragged its feet on a similar bill. Khyber Pakhtunkhwa(KP) was the last of Pakistan's provinces to adopt such legislation and the only one to defer it to the Council of Islamic Ideology (CII) for approval. The CII predictably rejected the bill, after which the provincial government watered down the legislation.
"Khan's suspicions of feminism — often to the point of absurdity, as with his recent comments about motherhood — fit a pattern, stemming from his view that such an agenda is Western-origin and thus, by definition, not appropriate for Pakistan.
"Such thinking would be perfectly at home within, say, the Jamaat-e-Islami, which couches its concern for Pakistani women within a larger framework of resistance to Western influence in society.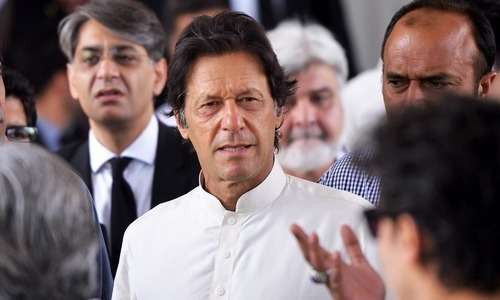 Then there is Khan's politicking on the issue of blasphemy, a highly charged issue resulting in high-profile assassinations, mob violence, vigilante killings, and riots."
"But all of this — the views on women, the west, or blasphemy take a backseat to the most costly and damaging manifestation of Khan's extremism. The PTI chairman earned the "Taliban Khan" moniker for a reason: his sympathy for the group that brought the state to its knees, especially between 2007 and 2014. In railing against the advisability of Pakistan's alliance with the U.S, he repeatedly conflated the Afghan and Pakistan Taliban — no small clerical error.
While the Tehreek-i-Taliban Pakistan (TTP) and its brethren murdered roughly 50,000 of his fellow citizens, Khan consistently portrayed the Taliban as valiantly resisting occupation, despite there being no American forces in Pakistan.
For Khan, there were no Pakistani Taliban to speak of. As he said, "In my opinion, there were only five percent ideological Taliban who were fighting for some ideology. Ninety-five per cent of the people were people in our tribal areas reacting to the moment, reacting to the damage."
At the height of this existential conflict, during a time when state and society was struggling to coalesce around a firm policy and narrative against terrorism, Khan consistently undercut the rationale for badly-needed security operations, claiming that those Pakistanis favouring military action were "dollar khors", motivated by American largesse.
"The Westoxified Pakistanis have been selling their souls and killing their own people for a few million dollars," he said. Elsewhere he claimed that "the Taliban were not terrorists, but fundamentalists. We went in for dollars. Our ruling elite have always sold us for dollars". Khan referred to those who supported military action against the Pakistani Taliban as the "scum of this country".
As with other important issues, Khan's opinions on the war could just as easily have been proffered by the likes of  Ghafoor  Ahmed,  Qazi HussainAhmed, Munawar Hasan, or Fazlur Rehman, stalwarts of the religious right. Khan shares with them the belief that that there was no terrorism problem in the region or country until the post-9/11 alliance with the US.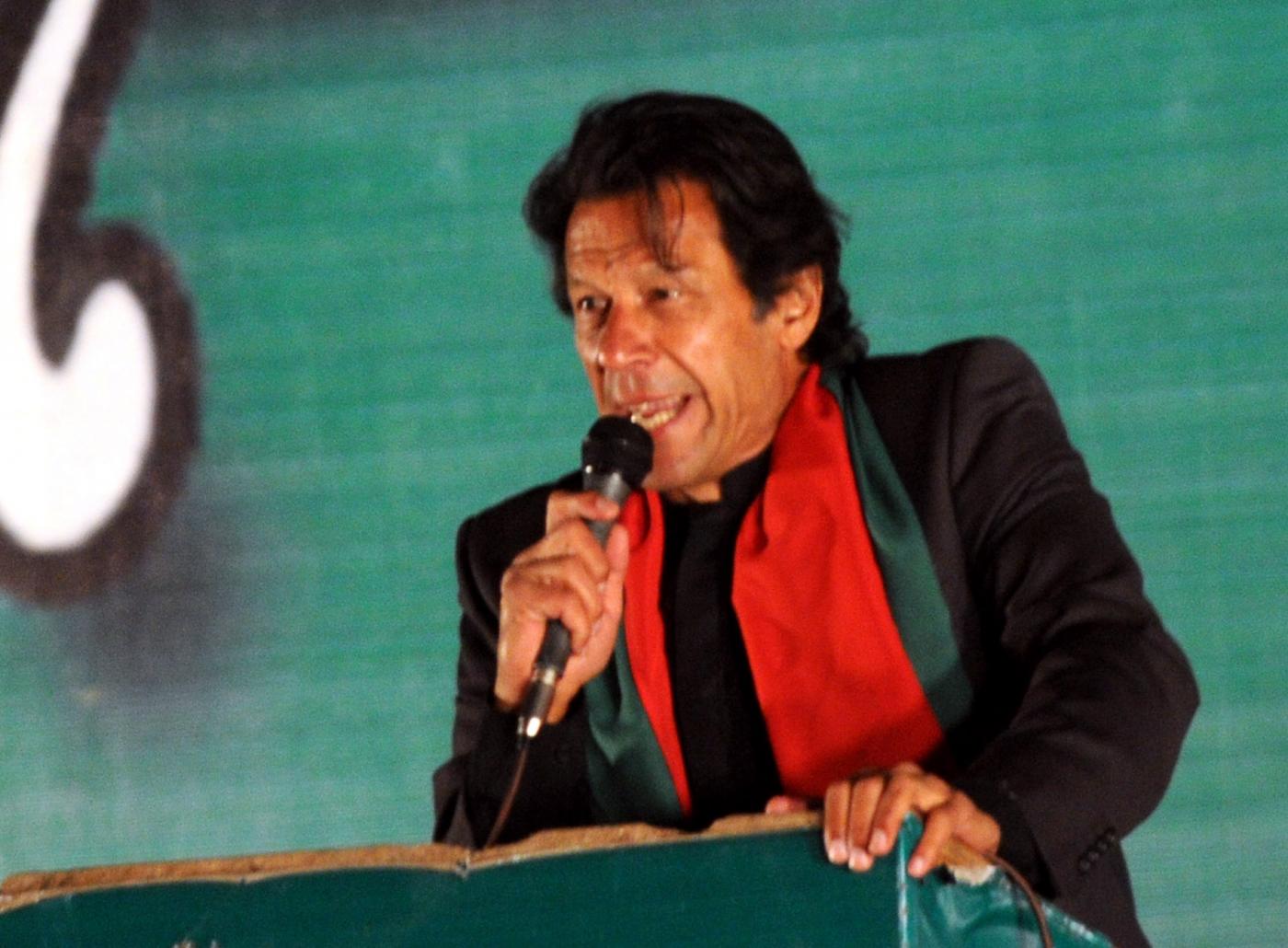 This confluence is no coincidence and no accident. If terrorism is not indigenous to Pakistan, and merely imported, then it follows that no larger reckoning of the state's and society's relationship with religion can or should take place — a convenient conclusion for religious hardliners.
The state's post-2013 narrative, that the TTP was a threat primarily because it was supported by India was most convenient for this bloc, but with Khan's election and the future of religiously justified terrorism uncertain at best, such a reckoning is surely coming.
But quotes from Khan's book Pakistan: A Personal History, wherein  Khan writes that "In today's Lahore and Karachi … rich women go to glitzy parties in Western clothes chauffeured by men with entirely different customs and values." In other words, this explanation goes, Khan is merely using the language of religion to underwrite his true message, which concerns the yawning inequality between the rich and the rest in Pakistan."
Asking "What now" and replying, Butt warns: "Religious extremism, violent or otherwise, remains a foremost challenge for Pakistan. Despite important advances in internal security since 2014, the threat of religious militancy looms large. Christians and Hindus continue to live precariously, Shias and Ahmadis remain in the crosshairs.
He warns: "Far-right religious parties retain the ability to shut down major urban centres in pursuit of their fascistic demands. In such an environment, it is hard to overstate the necessity of Pakistan's leadership grasping the scope and perils of religious extremism."
On this score, Khan, Butt concludes: "for all his admirable qualities, is more a part of the problem than a part of the solution."
---