The RSS will consider holding separate shakhas for its women cadre, a top Sangh official said, a day after Congress Vice President Rahul Gandhi accused the organisation of having no place for women…..reports Asian Lite News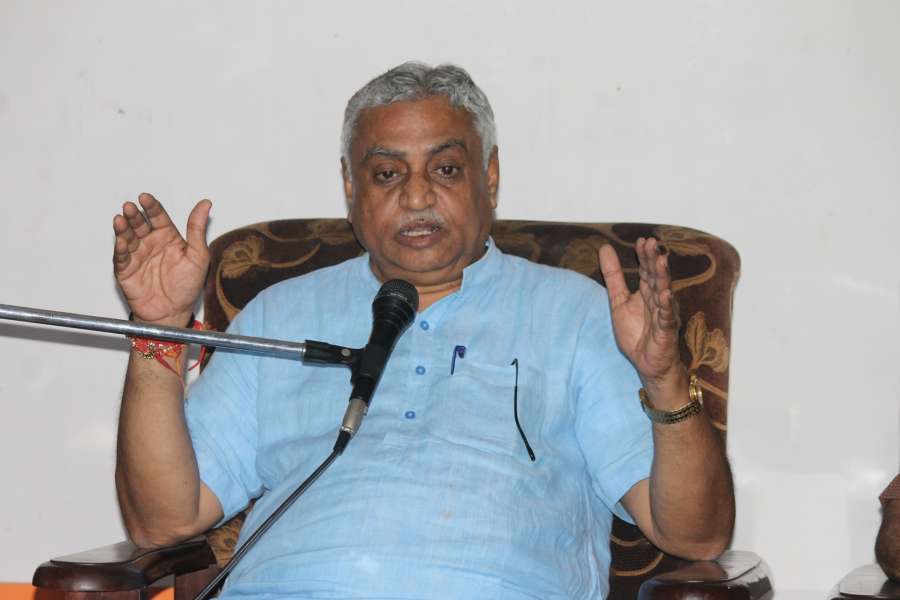 "Except RSS shakhas, women participate in other activities like Jan Prabodhan and Jagaran (social and awakening activities). The RSS unites with a family through men. Women are not in shakhas but they support Sangh. They try to create a conducive atmosphere in their family for the Sangh work. Shakhas..Sangh shakhas for women separately…we will consider," RSS Chief Spokesperson (Akhil Bharatiya Prachar Pramukh) Manmohan Vaidya told reporters here.
He was addressing the media on the eve of a three-day meeting of the RSS Akhil Bharatiya Karyakarini Mandal (ABKM). The annual meeting has been convened to review the activities undertaken by the outfit in the last six months.
The senior RSS functionary slammed Rahul Gandhi for attacking the organisation and asked him to focus instead on strengthening the Congress. Rahul had also slammed the RSS for not including women in their shakhas. "Have you seen women in shorts in RSS shakhas," he had asked in a conversation with students in Gujarat on Tuesday.
"Asking whether you have seen a woman in RSS shakha is like asking for women in a men's hockey match. If he (Rahul) wants to see women, then he should see women's hockey match," he said.
"Sangh had decided long ago to work among men. If Rahul Gandhi's concerns are for Sangh, then we will take care of it. But if his concerns are for women, then he should care about women in his party," he said in a lighter note.
Vaidya said: "Those who write the scripts of Rahul's speech, do not understand the RSS. Sangh is working since long among the people to develop individuals and society in the interest of the nation. Sangh is not a political outfit. The Congress is a political outfit. It can't be compared with RSS.
"Their competition is with BJP which is also a political party. We don't have any competition with Congress. We are working for the social cause by holding 50,000 shakhas daily. We are not here because of any government's blessings but by the sacrifice of our cadre. So you cannot compare the RSS with a political party."
He said Rahul's grand mother Indira Gandhi and his father Rajiv Gandhi, despite being powerful and holding office of power, unnecessarily tried to oppose the RSS.
"But what did they get. Sangh is spreading while they are shrinking. They should worry about themselves. They should not play hockey and cricket together, They need to induct some intellectuals in their fold. By opposing Sangh, you are neither going to damage us nor going to benefit yourself. Better if you spare us. Our work is spreading."