Rushdie's 'Quichote' shortlisted for 2019 Booker Prize. The winner of the Booker Prize will be announced on October 14… reports Asian Lite News. Commenting on the nomination, Rushdie said: "It has been 19 years since 'The Moor's Last Sigh' made it to the shortlist, so I'm obviously delighted. I'm also happy to be chosen, alongside such terrific writers, to be part of an interesting, strong list."
Award-winning and internationally bestselling author Salman Rushdies new novel "Quichotte" is in the race to win this years 50,000 pound Booker Prize for Fiction.
The news of the shortlist broke on Tuesday afternoon with an announcement from the organisers of one of the leading literary awards in the English-speaking world.
"Quichotte" is published in India by Penguin Random House India, making it the only nominee by an Indian publisher in this year's shortlist. This book is published under the Hamish Hamilton imprint in India, and was simultaneously released in the UK and India on August 29.
Inspired by the classic "Don Quixote" by Miguel de Cervantes, "Quichotte" is one of the most anticipated books of the year and opened to exceptional reviews from the media. It is the 14th novel from the prize-winning author, the story of an ageing travelling salesman who falls in love with a TV star and sets off to drive across America on a quest to prove himself worthy of her hand. The tragicomic tale is one of our deranged times, and deals, along the way, with father-son relationships, sibling quarrels, racism, cyber-spies, and the end of the world.
Commenting on the nomination, Rushdie said: "It has been 19 years since 'The Moor's Last Sigh' made it to the shortlist, so I'm obviously delighted. I'm also happy to be chosen, alongside such terrific writers, to be part of an interesting, strong list."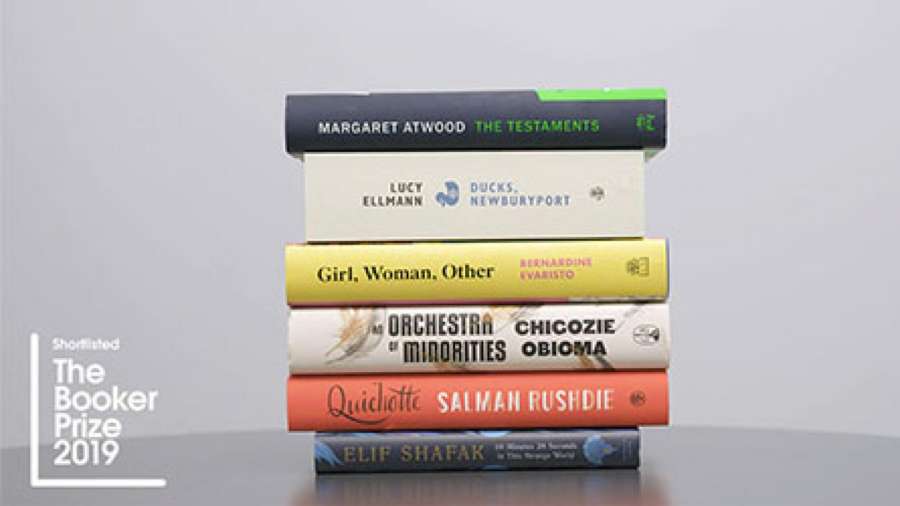 Meru Gokhale, publisher of Penguin Press, Penguin Random House India, said: "In 'Quichotte', Salman Rushdie has again caught the zeitgeist by writing a novel that engages hilariously and meaningfully with the absurdities of the contemporary world, taking in pop culture, TV soaps, America's opioid crisis, giants of world literature, and much more besides.
"'Quichotte' offers moments of pure pleasure for every reader. We are delighted to be Salman Rushdie's publisher, and not surprised that he is once more in line for the Booker Prize for Fiction."
Rushdie is the author of 14 novels including "Midnight's Children", for which he won the Man Booker Prize, the Booker of Bookers Prize, and the Best of the Booker Prize.  He has also published one collection of short stories and four works of non-fiction, including the internationally acclaimed bestseller, "Joseph Anton", and has co-edited two anthologies.
He is a member of the American Academy of Arts and Letters and a Distinguished Writer in Residence at New York University. A former president of PEN American Center, Rushdie was knighted in 2007 for services to literature. His books have been translated into over forty languages.
The other books on the shortlist:
* Margaret Atwood (Canada), "The Testaments" (Vintage, Chatto & Windus)
*Lucy Ellmann (US/UK), "Ducks, Newburyport" (Galley Beggar Press)
*Bernardine Evaristo (UK), "Girl, Woman, Other" (Hamish Hamilton)
*Chigozie Obioma (Nigeria), "An Orchestra of Minorities" (Little Brown)
*Elif Shafak (UK/Turkey), "10 Minutes 38 Seconds in This Strange World" (Viking)
The judges' panel was chaired by Peter Florence, director of the Hay Festival, and consisted of former fiction publisher and editor Liz Calder; novelist and filmmaker Xiaolu Guo; writer and broadcaster Afua Hirsch; and pianist and composer Joanna MacGregor.
The winner of the Booker Prize will be announced on October 14.
Beauty of Language
"The common thread is our admiration for the extraordinary ambition of each of these books. There is an abundance of humour, of political and cultural engagement, of stylistic daring and astonishing beauty of language," said Peter Florence, Chair of the 2019 judges. "Like all great literature, these books teem with life, with a profound and celebratory humanity. We have a shortlist of six extraordinary books and we could make a case for each of them as winner, but I want to toast all of them as "winners". Anyone who reads all six of these books would be enriched and delighted, would be awe-struck by the power of story, and encouraged by what literature can do to set our imaginations free."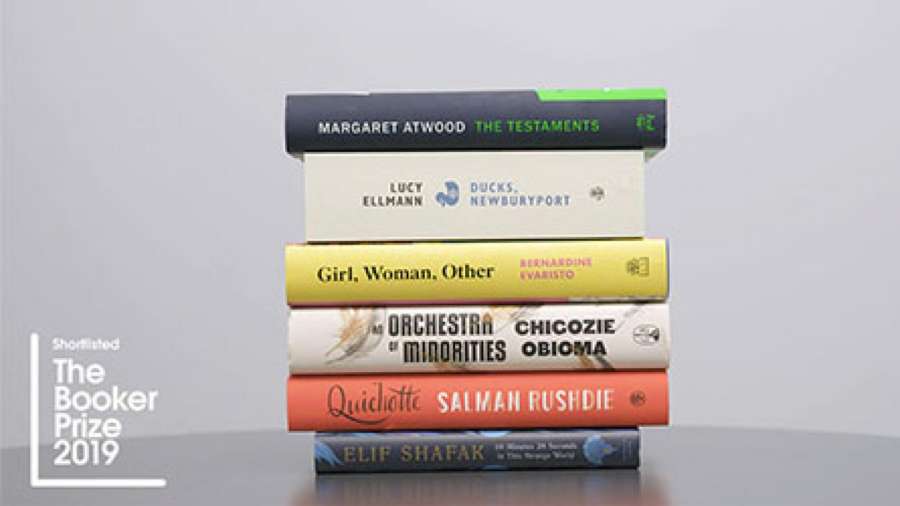 Gaby Wood, Literary Director of the Booker Prize Foundation, adds: "It was hard to watch the judges narrow down their longlist to this shortlist: they were so committed to all 13 of the books they'd chosen just over a month ago that the discussion was intense. Still, these six remain extraordinary: they bring news of different worlds; they carry a wealth of lives and voices; they're in conversation, in various ways, with other works of literature. I think it's fair to say that the judges weren't looking for anything in particular – they entered this process with an open mind – but this is what they found: a set of novels that is political, orchestral, fearless, felt. And now, by association, those six will be in fruitful conversation with one another."
Independent publisher Galley Beggar Press has one book on the shortlist (one of only two books they are publishing this year), as does Hachette imprint Little Brown. Penguin Random House is represented with four books published under their Chatto & Windus, Jonathan Cape, Hamish Hamilton and Viking imprints.
Facts about the 2019 shortlisted authors:
Margaret Atwood is shortlisted for The Testaments, the sequel to her 1986 Booker Prize shortlisted The Handmaid's Tale. Atwood won the 2000 Booker Prize for The Blind Assassin and was also shortlisted for Cat's Eye (1989), Alias Grace (1996) and Oryx and Crake (2003).
Lucy Ellmann's Ducks, Newbury Port, if it goes on to win, would be the longest winning novel in the prize's history at 998 pages. The current longest winning novel is The Luminaries by Eleanor Catton, in 2013, at 832 pages.
Bernardine Evaristo, shortlisted for Girl, Woman, Other has founded several successful initiatives as a literary activist for inclusion. They include Spread the Word writer development agency (1995–ongoing); The Complete Works mentoring scheme for poets of colour (2007-2017) and the Brunel International African Poetry Prize (2012-ongoing).
An Orchestra of Minorities is both Chigozie Obioma's second novel and second Man Booker / Booker Prize shortlisting. His debut, The Fishermen, was shortlisted for the 2015 Man Booker Prize, and its highly acclaimed stage adaption opens today in the West End.
Salman Rushdie, shortlisted for Quichotte, won the 1981 Booker Prize for Midnight's Children. In 1993 it was judged to be the 'Booker of Bookers,' to mark the 25th anniversary of the prize and in 2008 the 'Best of the Booker' to mark the 40th anniversary. Rushdie was also shortlisted for Shame (1983), The Satanic Verses (1988) and The Moor's Last Sigh (1995) and longlisted for Shalimar the Clown (2005) and The Enchantress of Florence (2008).
Elif Shafak, shortlisted for 10 Minutes 38 Seconds in This Strange World, writes in Turkish and English and is the most widely read female author in Turkey. In 2017 she was chosen by Politico as one of the twelve people who would make the world better.
The shortlist was chosen by a panel of five judges: founder and director of Hay Festival Peter Florence (Chair); former fiction publisher and editor Liz Calder; novelist, essayist and filmmaker Xiaolu Guo; writer, broadcaster and former barrister Afua Hirsch; and concert pianist, conductor and composer Joanna MacGregor.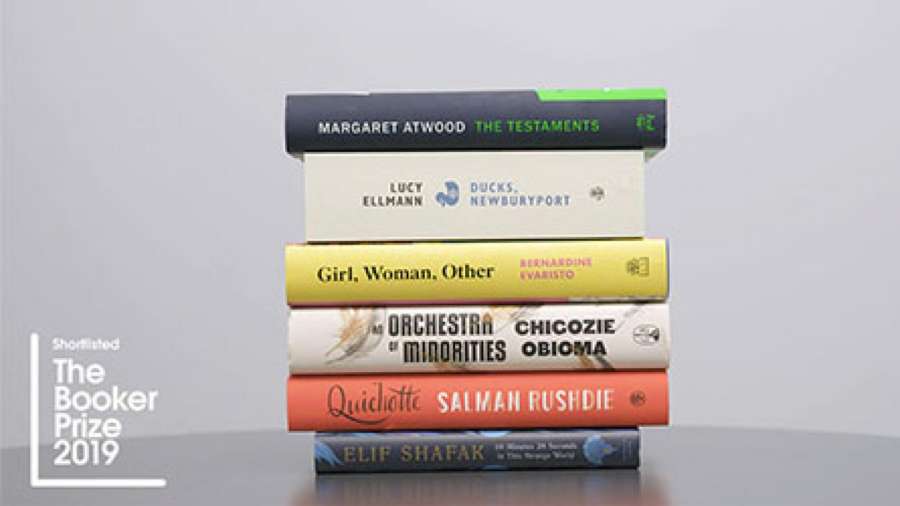 The 2019 winner announcement
The 2019 winner will be announced on Monday 14 October at an awards ceremony at London's Guildhall, one of the highlights of the cultural year. The ceremony will bring together the shortlisted authors and well-known figures from the cultural world and will be broadcast by the BBC, the prize's broadcast partner.
In the meantime, there will be a number of public events featuring the shortlisted authors. These include events at Manchester Literature Festival on Friday 11 October, Cheltenham Literature Festival on Saturday 12 October and the Southbank Centre on Sunday 13 October. Cheltenham Literature Festival will also host their annual Cheltenham Booker event on 12 October, discussing the books that might have won in 1949.
An event with the winner, presented in partnership with New Statesman, is scheduled to take place at Foyles, Charing Cross on Thursday 17 October.
The shortlisted authors each receive £2,500 and a specially bound edition of their book. The winner will receive a further £50,000 and can expect instant international recognition. In the week following the 2018 winner announcement, sales of Milkman by Anna Burns increased by 880% from 963 in the week prior to the announcement to 9,446 in the week following the announcement, then a further 99% (9,446 to 18,786) the following week. The total number of copies of Milkman sold, across all formats, is currently 546,500.
Milkman has now been translated into nearly 40 different languages, both in Europe and throughout Asia and Anna Burns is in the process of negotiating a film deal. Faber are due to publish a special Liberty London edition of the book this month. As well as winning the Man Booker Prize in 2018, Milkman went on to win the Orwell Prize for Political Fiction, National Book Critics Circle Award for Fiction and was shortlisted for the Women's Prize for Fiction and Rathbone Folio Prize in 2019.