Russia 'ready' to mediate between US, North Korea….reports Asian Lite News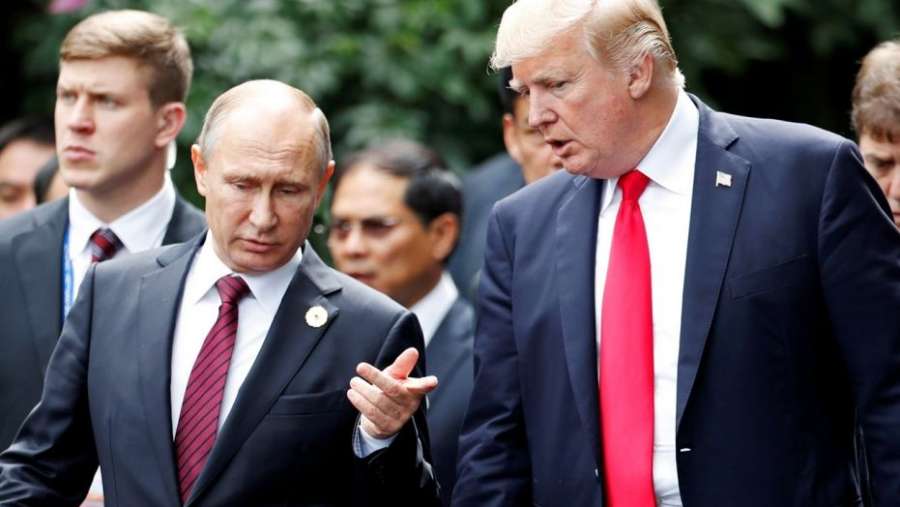 Russia is ready to serve as a mediator between North Korea and the US if both sides agree, Kremlin spokesman Dmitry Peskov has said. "You can't become a mediator between two countries just on your own will. It is impossible, you need both sides to be willing," Peskov told on Tuesday.
Peskov's comments came just days after the UN Security Council unanimously adopted a new set of US-drafted sanctions on North Korea in response to its November 29 ballistic missile test.
US Ambassador to the UN Nikki Haley called the latest sanctions as the "toughest yet" as they were aimed to further restrict energy supplies, tighten restrictions on smuggling and the use of North Korean workers overseas.
The vote was unanimous but Russia's Ambassador to the UN criticised the resolution saying that the US had rushed it through with several last-minute amendments that targeted North Korean workers abroad.
The resolution's requirement of a 24-month period for North Korean workers to return home "is the minimum acceptable period necessary to deal with the logistical aspects of the issue," said Russia's Permanent Representative to the UN Vasilly Nebenzia.
"Unfortunately, our call to preclude a further escalation of tensions, to revise the policy of mutual intimidation, was not heeded," he said.
The US also issued sanctions on two North Korea citizens over their alleged involvement in the country's ballistic missile programme.
Meanwhile, during a telephonic conversation with US Secretary of State Rex Tillerson on Tuesday, Russian Foreign Minister Sergei Lavrov said it was "inadmissible" that Washington heightened tension on the Korean Peninsula with "aggressive rhetoric" and military buildup.
"The two sides believe that Pyongyang's nuclear missile development violated the requirements of the UN Security Council", the Russian Foreign Ministry said, underscoring the need for "an early transition from words of sanctions to a negotiation process".
The two top diplomats also considered steps to overcome the conflicts in Syria while maintaining its territorial integrity, including the plan to hold an inter-Syrian national dialogue in Russia's Sochi.
They also agreed to intensify dialogue on issues concerning strategic stability.