The Pakistanis also fear that Chabahar, when fully developed and operational, could become a serious rival of the Chinese-built and operated Gwadar port, only 80 km from Chabahar. By declaring its interest in Chabahar, Pakistan thinks it can prevent the Iranian port from offering any competition to Gwadar….write Rifan Ahmed Khan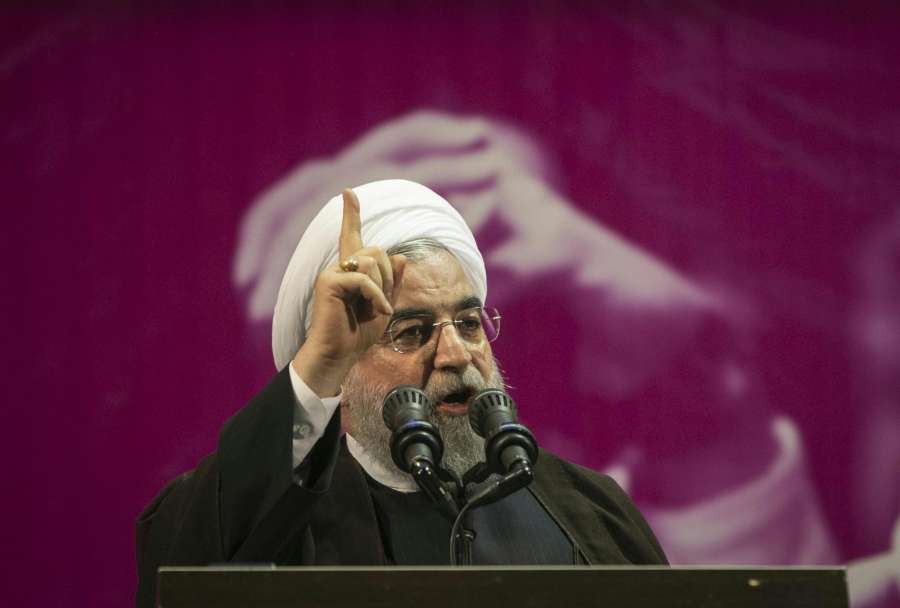 Pakistan has now suddenly become interested in Chabahar sea port project in Iran. A clear give away was on display at the commissioning of Chabahar's Phase One.
Pakistan's minister for maritime trade, Hasil Khan Bizenjo, who represented his country at the function, strategically positioned himself next to the Iranian President Hassan Rouhani at the photo opportunity.  India was represented by a junior minister for shipping Pon Radhakrishnan.
If we go by Pakistani media reports, Iran was desperate to see the presence of the Pakistani minister at Chabahar to send a 'message' (to India, who else?) that no 'country' would be allowed to use Iran's first sea port against its eastern neighbour. Significantly, Iranian media carried no such report.
That unnamed country can only be India, because a paranoiac Pakistan has been moving heaven and earth with the allegation that India has been using Iranian and Afghanistan territories to foment terror in the 'land of the pure'. A manifestation of this paranoia is the Jadhav saga, which is playing before the International Court of Justice (ICJ).
Kulbhushan Jadhav, a former Indian Navy officer with business interests in Chabahar, was kidnapped by the Pakistanis from Chabahar area (the port is in Iran's Baluch majority Sistan and Baluchestan province that borders Pakistan's own restive Baluch province, Baluchistan) and then quickly transported to Pakistan side for a sham trial that awarded him the death sentence. Jadhav has been portrayed in Pakistan as a super spy capable of plotting destruction of the entire country!
India may not react to 'messages' sent through media reports like the one – "no country" et al. But it must ensure that Iran and Afghanistan realise that Chabahar is important for both to carry out trade with India and other countries. It is foolish to imagine that India could use the Iranian port for any other purpose, as the Pakistanis seem to say.
The Pakistanis also fear that Chabahar, when fully developed and operational, could become a serious rival of the Chinese-built and operated Gwadar port, only 80 km from Chabahar. By declaring its interest in Chabahar, Pakistan thinks it can prevent the Iranian port from offering any competition to Gwadar.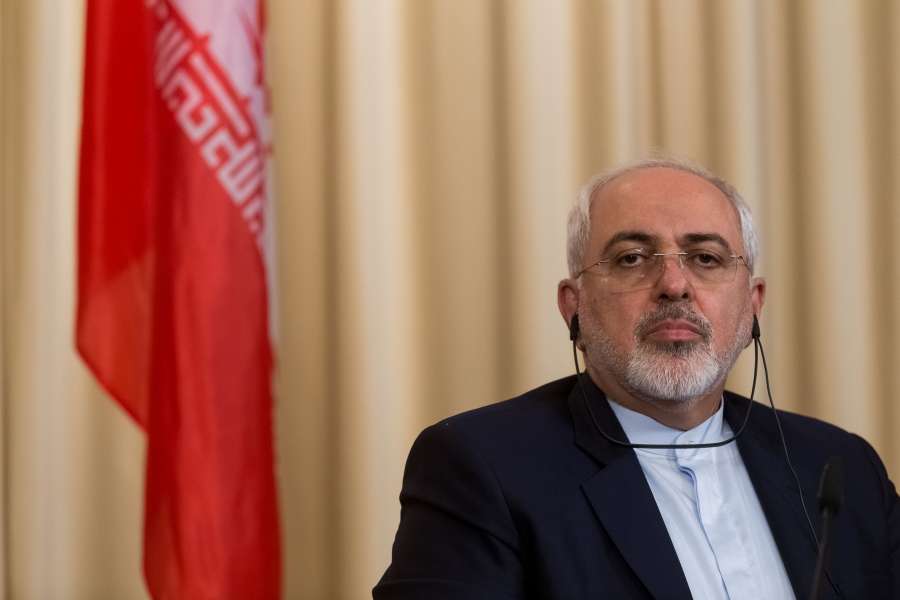 Chabahar is a port essential for moving Indian goods to and from Iran, Afghanistan and Central Asia. To realise its full potential, it will be necessary to involve more stakeholders. Japan has reportedly shown interest in contributing to the development of the port. That should be welcomed; the Chinese may not like the idea and may indeed become nervous about Japan's interest in a major project close to their Gwadar. Even then.
Also welcome should be countries of Central Asia who stand to benefit from the development of Chabahar port! For goods to move south-east of Central Asia to India, Pakistan and onwards by land or sea it will be necessary to first cross the Islamist militant infested Afghanistan-Pakistan boundary. That can be avoided if goods are dispatched to the southern Iranian port after crossing from the relatively safer areas in western Afghanistan. This will also mean avoiding the long land route inside Pakistan altogether.
Put simply Chabahar is not a tri-lateral arrangement between India, Afghanistan and Iran.Such a notion should be broken to present it as a multi-lateral trade project that will help Central Asian countries cut travel time if they choose to use the land route to southern Iran before loading goods on ships at Chabahar.
Well, there was some more unspoken 'message' for India at the Chabahar inaugural ceremony. No matter how many millions of dollars India pumps into the port project, for Iran ties with a fellow Muslim country are perhaps more important than with India. This 'message' may have some truth in it, but India has to view the matter in light of its experience in dealing with Iran.
While India-Iran relations may not be worrisome, negotiating trade deals with Iran has not been a very happy experience, especially on energy matters.The price of Iranian gas gets revised before even the first consignment has arrived in India.  Iran has a habit of demanding higher price after signing agreements. Iran is placing new demands after having agreed to allocate contract to India for oil exploration in the vicinity of Chabahar.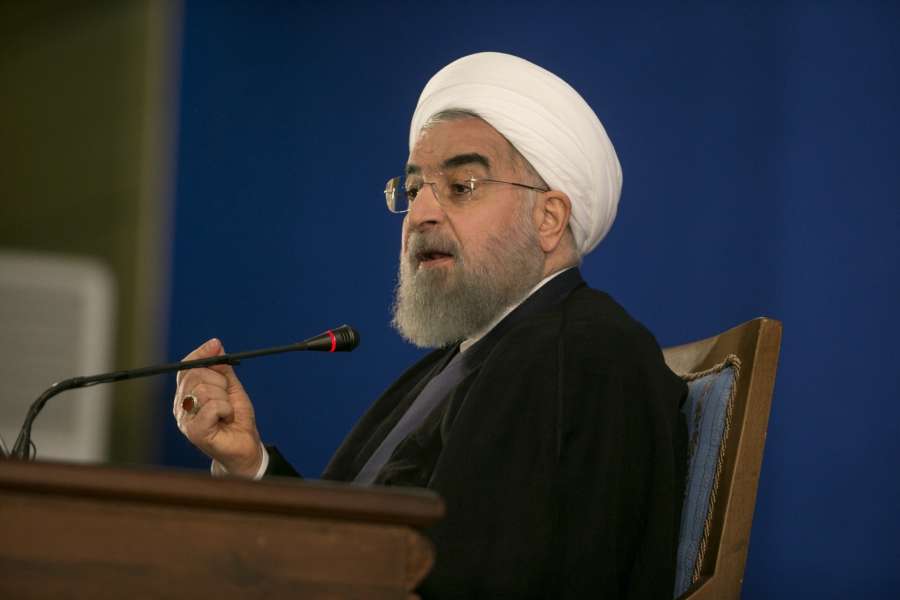 By playing the Pakistan card, Iran may be getting ready to ask India to contribute more than $500 million it has committed for Chabahar. It may also be a simple ploy to keep some leverage against India in case of future differences over the Chabahar project.
Iranian and Pakistani media have described the presence of the Pakistani minister at Chabahar as an important political event. Ties between the two Muslim neighbours have never been smooth, except perhaps the early years of Cold War when the two nations (plus Iraq) were part of a US-led military alliance.
Shia Iran is unhappy with Sunni-majority Pakistan for its inability to provide adequate safety to the Shia minority. Pakistan alleges that Iran helps Pakistani Shia militants. There have been instances of cross border clashes while chasing militants.  And Iran is worried that Pak based Jaish al-Adlterrorists have been mounting attacks on its border with unfailing regularity. When Pakistan's Army chief Qamar Javed Bajwa visited Tehran in early November, his Iranian hosts clearly told him that Tehran would not hesitate to strike terrorists' safe havens if Pakistan fails to shut down their bases.
In recent days, Iran-Pakistan ties have begun to deteriorate as Saudi Arabia cobbled together a 'counter terrorism' alliance of Sunni Muslim countries, Pakistan including. For Iran, Saudi Arabia is its regional rival; therefore saw the alliance as anti-Iran in nature. Iran is also unhappy that a recently retired Pak Army Chief is heading the so-called military alliance with the explicit approval of the government in Islamabad.
Pakistan has been at pains to remove Iranian misgivings. The task is difficult though. Because it has always maintained very close ties with Saudi Arabia. Many influential and powerful Pakistanis, including the recently dismissed Prime Minister Nawaz Sharif, have developed personal ties with the Saudi rulers.
Moreover, Pakistan's nuclear weapons programme was largely underwritten by Saudi money. Many believe that the Saudis have the first right over Pakistan's 'Islamic Bomb' which they would exercise in the event of a war with Iran (or Israel). Pakistan receives a lot of direct financial help from the rich Saudis apart from billions sent home by Pakistanis working in the kingdom.
The short point is that Pakistanis are more dependent on the Saudis than their next door western neighbour, Iran. Yet, Pakistan knows it can ill afford to antagonize Iran. A balancing act in maintaining relations with Iran and Saudi Arabia becomes necessary for Pakistan. Sailing from Gwadar to Chabahar couldwell be a part of a charade.
.