Airstrikes on rebel prison in Yemen kill 35….reports Asian Lite News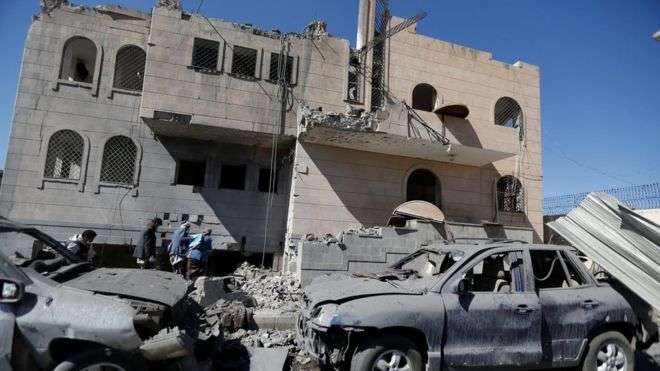 At least 35 people were killed and 90 injured in the Saudi Arabia-led Arab coalition airstrikes on a detention centre in the Yemeni capital, an official said.
The bombings, which took place on Tuesday evening, targeted a military barrack used as a prison by Houthi rebels, Efe news quoted witnesses as saying.
A prison official said that the prison had 180 inmates but dozens of them remained unaccounted for after the attack.
The official refused to give further details on whether the inmates were loyal to Yemen's late President Ali Abdullah Saleh who was killed earlier this month during fighting with the Houthis, his former allies.
The Arab coalition, which supports the internationally-recognized government of President Abd Rabbu Mansour Hadi, has intensified its attacks in Yemen since December 6, two days after Saleh's death.
The Houthis control Sanaa and much of the north of the country.
More than 8,670 people have been killed and 49,960 injured since the coalition intervened in the conflict in 2015, according to the UN.