Defence Minister Nirmala Sitharaman, who undertook a whirlwind tour of defence bases across the country, called her visits an "eye-opening experience" and stressed on the integration of the three armed forces….reports Asian Lite News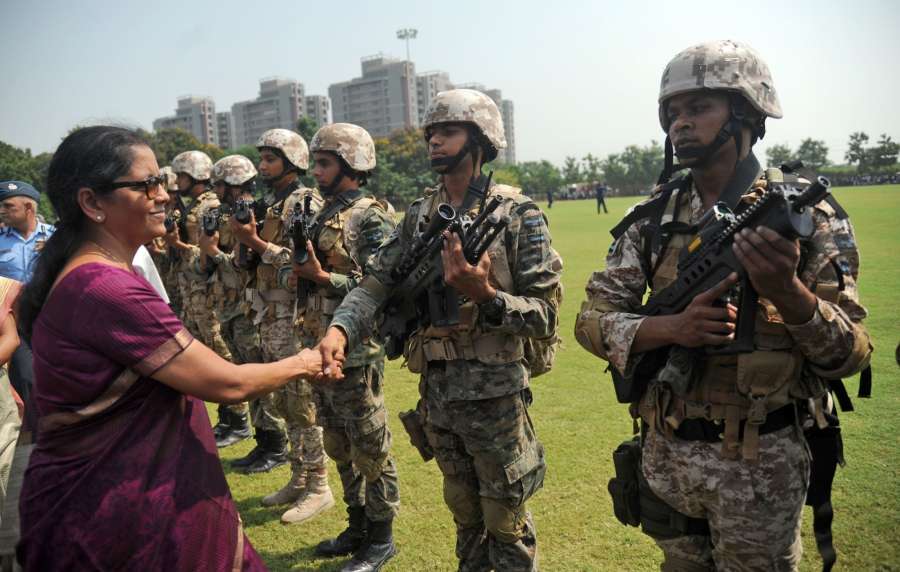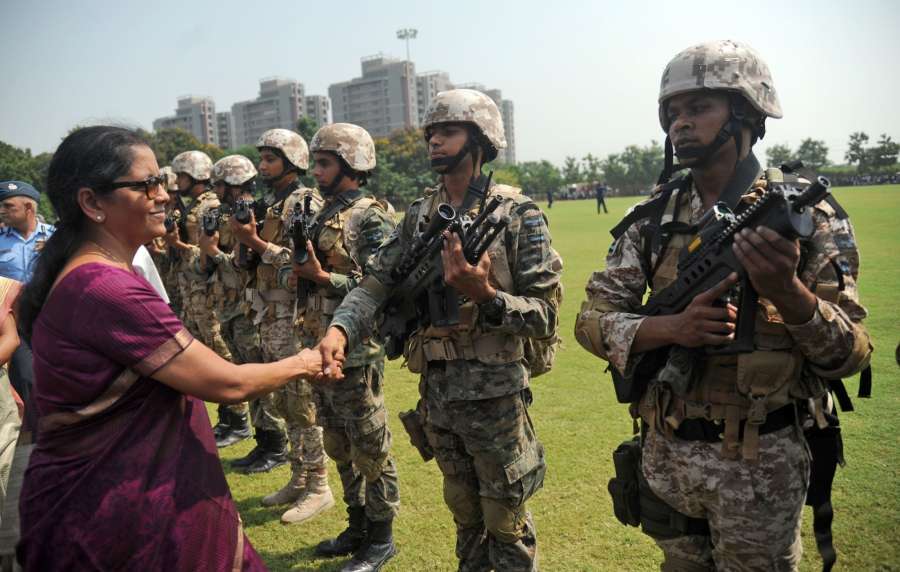 In her around 30-minute address at the Army Commanders' Conference, the Minister said the integration was essential, particularly in the domain of training, communication, logistics and cyber sphere among others to prepare for any future conflict.
She also called upon the Indian Army to continue "leveraging its strength in diplomatic defence cooperation with neighbourhood and in the region", and said that keeping the morale of the forces high at all times was a top priority for Prime Minister Narendra Modi's government.
Army chief General Bipin Rawat, while welcoming the minister, talked about her extensive travel to forward posts, including Siachen and the north-east after taking charge of the Defence Ministry.
General Rawat expressed pleasure over the fact that Sitharaman had already travelled extensively in border areas of the north-east and across the border in Tibet before she took charge of the new assignment.
Sitharaman referred to her visits to the forward areas and meeting with troops as "eye-opening", an official statement said.
The Defence Minister has been visiting forward areas and different bases of the three forces since she took over as the Defence Minister, and was also seen interacting with Chinese soldiers on her visit to Nathu La Pass last week.
She conveyed the admiration of the nation for the professionalism of the Indian Army during incidents like the Doklam standoff, response to natural disasters and keeping the north-east insurgency fairly under control.
Assuring of a focus on capacity and capability development, Sitharaman also promised close monitoring of improvement in strategic infrastructure, long-pending force modification requests, and welfare of serving and retired personnel and their families.
She informed the Army commanders of her request to Home Minister Rajnath Singh for provisioning of HADR (humanitarian assistance and disaster relief) equipment to allow the Indian Army to use it during natural disasters.
The week-long Army Commanders' Conference started here on Monday, and will conclude on October 15.