Assam Chief Minister Sarbananda Sonowal invited potential investors to participate in Advantage Assam, the first ever global investors summit to be held in the Northeast, saying his state can now be termed as the land of potentialities, possibilities and prosperity….reports Asian Lite News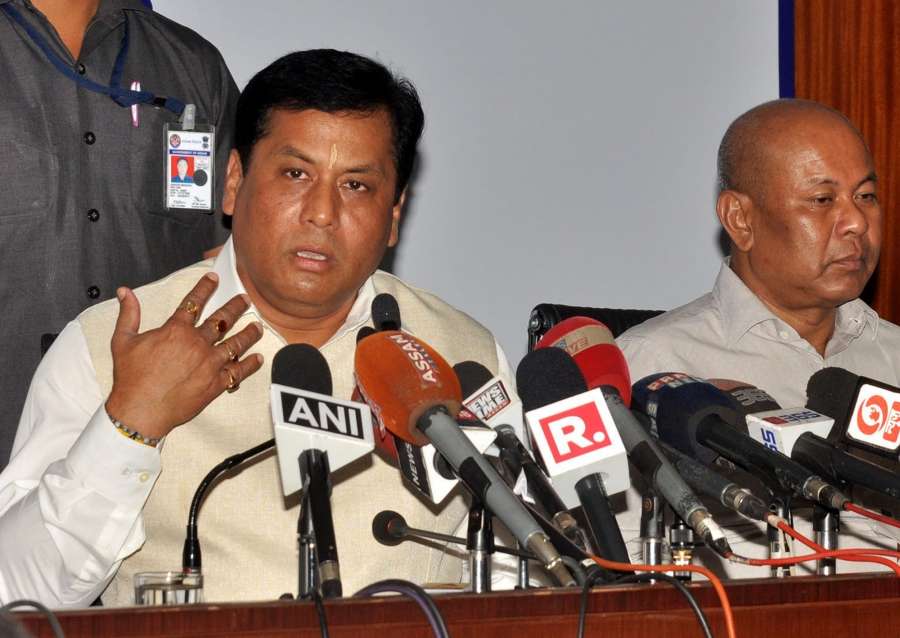 Organised by industry body Ficci along with the state government, Advantage Assam will be held in Guwahati on February 3-4, 2018.
"The business environment we have created in Assam today is only because of the support of Prime Minister Narendra Modi," Sonowal said while addressing a curtain-raiser conference for the summit here.
"He told us that we should stand up as A for Assam," he said while inviting investments for Assam.
Sonowal said that it was Modi who gave the name Asthalakshmi collectively for Assam and the other northeastern states.
Stating that "we will have to go hand-in-hand", the Chief Minister said: "Please come to Assam with an open mind. We are ready to extend full cooperation to you."
He said that with a revamped economy and geographical proximity to southeast Asian markets, "we are a launchpad for huge business opportunities".
"We are creating a business friendly environment with visionary reforms and are developing state-of-the-art infrastructure," Sonowal stated.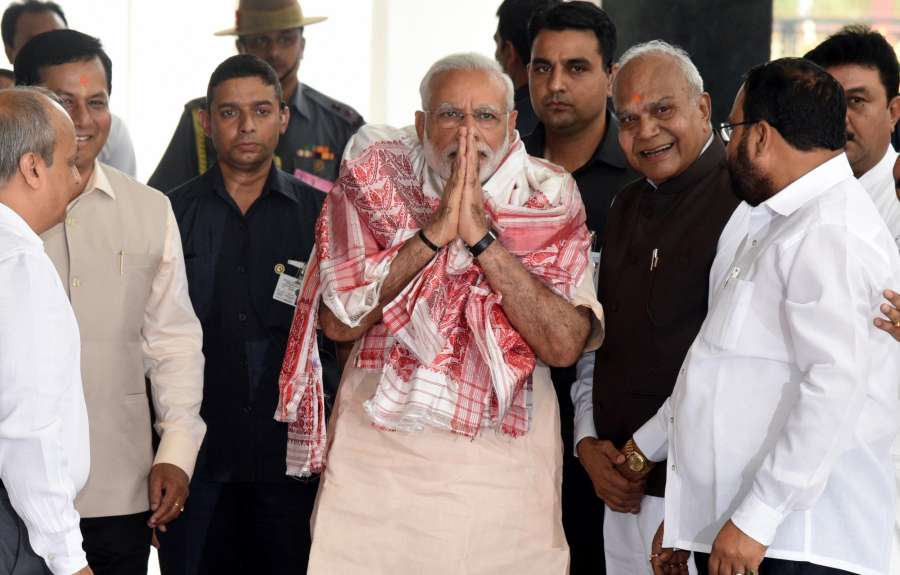 "We were earlier termed as a land of trouble and insurgency, land of terrorism. Now, Assam is a land of potentialities, possibilities and prosperity."
Inviting investors to share their business smartness in Assam, he said that building infrastructure was the government's responsibility.
"Once the Brahmaputra river was considered the best waterway in the world but we lost that advantage due to sedimentation and siltation," the Chief Minister said.
"Now the Prime Minister has announced Rs. 400 crore for dredging of the Brahmaputra," he said.
Stating that Bangladesh and Bhutan have already opened consulates in Guwahati, Sonowal said: "Now we have requested the 10 member countries of the Asean (Association of Southeast Asian Nations) to also open their consulates in Guwahati."
He said that a World Trade Centre is also being developed in Guwahati with the construction of two towers, each 65 storeys tall.
The Chief Minister said that in the last one-and-a-half years that the BJP-led government has been in power in Assam, investments to the tune Rs 6,500 crore have come into the state.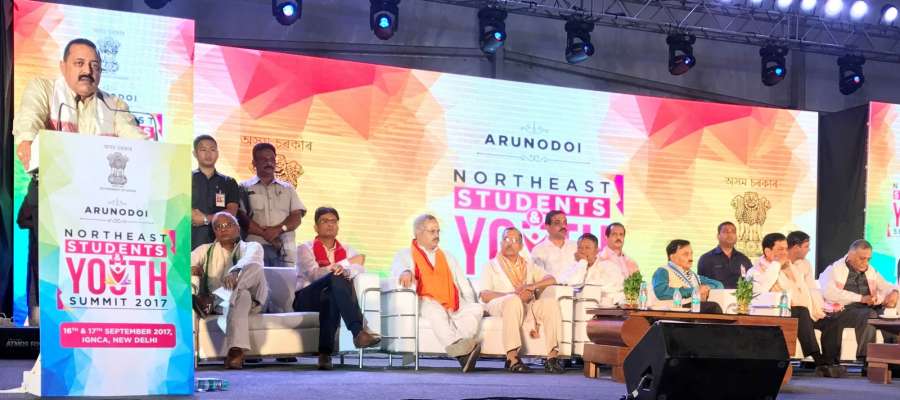 As for the law and order situation in the state, he said that for the first time in its history, the country's Independence Day has been marked by three-day festivities for two consecutive years.
"We are committed to realise Prime Minister Modi's vision of the Northeast as the new engine of India's growth and will offer all support to investors," Sonowal asserted.
Speaking on the occasion, Assam Industries Minister Chandramohan Patowary said that keeping the government's new development agenda in mind, Chief Minister Sonowal has created two new government departments – one on skills development and another to work on the Centre's Act East Policy.
"People will get skilled only when there is a necessity," Patowary stated.
He also said that the state government's employment department has started an Industrial Training Institute (ITI) exclusively for differently-abled people.
In his remarks, Assam Chief Secretary V.K. Pipersenia said that it was time people stopped looking at the state as the periphery of the country and saw it as the centre of India's links with southeast Asia.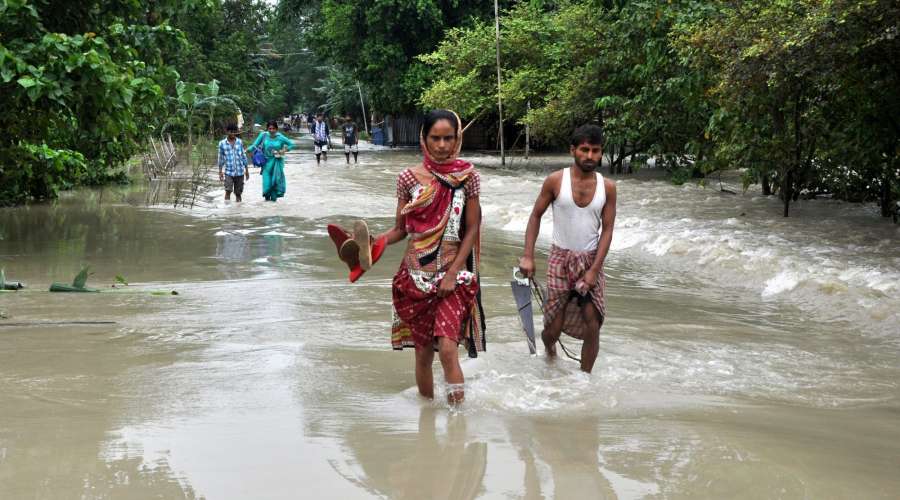 "The state government is keen on improving ease of doing business and has passed the Ease of Doing Business Act for this," Pipersenia said.
He also referred to six new policy initiatives of the Assam government: Biotech Policy, Handloon and Textile Policy, Industrial and Investment Policy, IT Policy, Start-up Policy and Sugar Policy.
"We have 4,000 hectares of land available for industries," the Chief Secretary said.
Giving a presentation on investment opportunities in Assam, Ravi Capoor, Additional Chief Secretary (Industries and Commerce) in the state government, said that Assam has been made the platform of the Centre's Act East Policy.
He said that the southeast Asian nations have a combined population of 80 crore but very few people knew that this huge market can be reached from Assam in just two hours' flight time.
The upcoming Advantage Assam investors summit, Capoor said, will focus on eight major sectors: pharmaceuticals and medical equipment; plastics and petrochemicals; power; river transport and port townships; IT and IT-enabled services; handloom, textiles and handicrafts; tourism, hospitality and wellness; and agri-horticulture, food processing, organic cultivation and bamboo.
In Tuesday's event, Chief Minister Sonowal also launched a website for the summit, www.advantageassam.com.