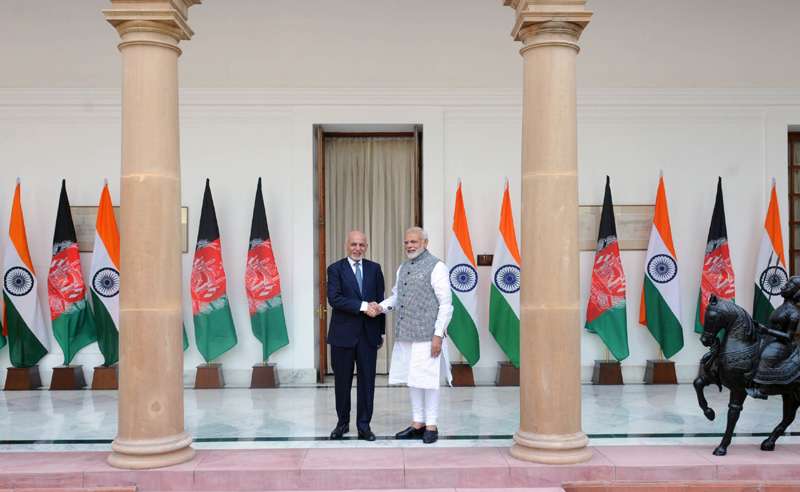 The threat from the Taliban has increased in recent times as they are targeting the Afghan forces using captured weapons, vehicles and equipment provided by the US to Afghanistan ….writes Dr Sakariya Kareem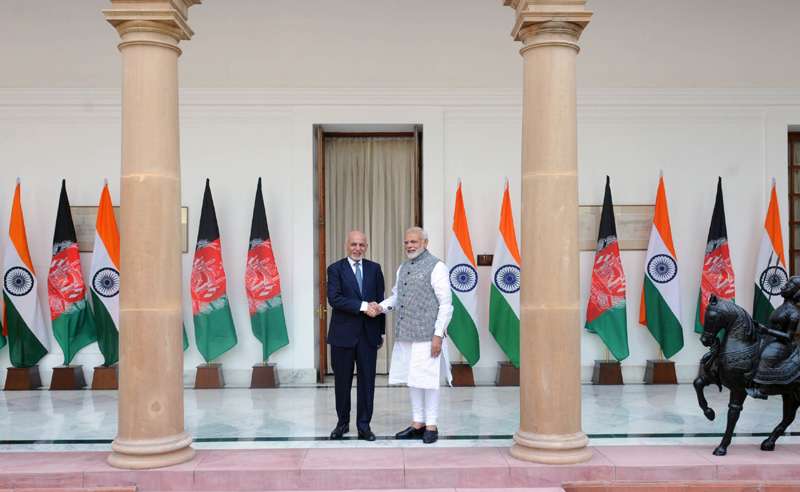 Afghan President Ashraf Ghani paid a quiet visit to New Delhi in the last week of October 2017. Official handouts of his meetings with the Indian Prime Minister Narendra Modi hide more than they reveal of the real reasons for his visit. Some clues emerged from President Ghani's public appearance at the Vivekananda International Foundation in New Delhi. The remarks made by President Ghani at the VIF clearly witnessed a beleaguered President from the political and security standpoint seeking immediate assistance from India. The exact nature of how India can move in this direction is still vague but some pointers are evident.
It is no coincidence that Ghani's visit came in the week immediately following the period when six terrorist attacks took the lives of over 200 people in Afghanistan. More importantly, this was the time that witnessed the revival of the Quadrilateral Coordination Group (QCG) in Muscat. The terrorist strikes on a Shiite mosque in Kabul and a Sunni mosque in Ghor province killed at least 75 people. This was followed by the killing of at least 15 Army cadets in an suicide attack in Kabul. It is not just innocent civilians who have been killed in recent times, the ANSF has also suffered casualties and at least 89 security personnel were killed in Taliban attacks in the third week of October.
In fact, it is this new pattern that is worrisome that of the Taliban carrying out suicide missions against Afghan security forces bases and causing large number of casualties. The latest Taliban tactic is that of using Vehicle Borne Improvised Explosive Devices (VBIED) to target the bases of the Afghan National Police and other security forces, including the Afghan National Army (ANA). The latest example of this kind of attack is the Taliban assault on a ANA camp in Maywand District in Kandahar where over 60 soldiers were killed.
Two other attacks near simultaneously occurred and in which more than 40 police officers were killed in the provinces of Ghazni and Paktia. Both involved insurgents' taking captured vehicles, including Humvees paid for by the United States military, packing them with explosives and detonating them at the compounds.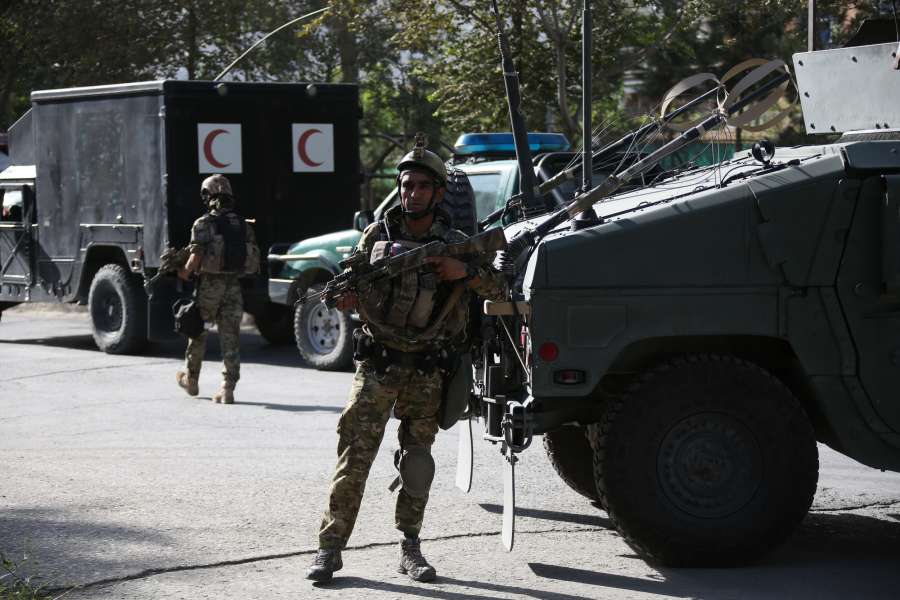 The threat from the Taliban has increased in recent times as they are targeting the Afghan forces using captured weapons, vehicles and equipment provided by the US to Afghanistan. President Ghani had been warned of this problem by the interim governor for Kunduz in 2015. Hamdullah Danishi, the then interim governor, had said at that time if those vehicles and weapons supplied by the US were not destroyed, the Taliban could "march them back into the city." Such equipment included a larger number of Humvees, Ranger pick-up trucks and heavy weapons which had fallen into the hands of the Taliban. Clearly, the Afghan forces face a serious challenge in terms of their ability to check the VBIED attacks on their bases by the Taliban.
A similar word of caution also emerged from Helmand last year when the Taliban launched a suicide attack using a explosive-laden Humvee, destroying a District compound. Bashir Ahmad Shakir, head of the security committee at Helmand provincial council, estimates that insurgents had captured about 100 vehicles, including Humvees and Ranger pickups, from Afghan forces. In Oruzgan, the Taliban are said to have seized 12 Humvees and about 30 other military vehicles during one attack on an Afghan National Civil Order Police unit, In Nangarhar and Badakhshan, officials claim that the Taliban have about two dozen army and police vehicles in each province.
Thus a dangerous trend is emerging in Afghanistan which can only intensify the levels of violence. That is precisely why President Ghani said while speaking at the VIF that he cannot predict what will happen next. He qualified his statement by asking his Indian interlocutors to wait for two months before he could make an assessment of the situation. That of course means that anything could happen in the next few months. Again, on a larger strategic plane, Ghani's remarks in New Delhi were couched in vague academic language and the use of nationalist phrases like fighting to the last drop of blood indicate a certain level of desperation in the Afghan system despite the new Trump South Asia policy announcement.
Let us face it, Trump's policy on Afghanistan or rather South Asia is premised on a simple condition and that is Pakistan turning over a new leaf. Any amount of threatening will not make Pakistan change its colours. That combined with a standard US approach that it is keen to get the Taliban to the negotiating table makes it almost impossible that Pakistan can be brought to a point where it stops interfering in Afghanistan. There is thus a contradiction in President Trump's policy towards South Asia, wherein stability of the Afghan government is less important than the US goal of achieving counter-terrorism goals. That is precisely why the US and its allies in Afghanistan are trying to build the Afghan National Army and other security forces as a purely counter-insurgency force. Witness the recent efforts by the Afghan government to bolster the number of Special Forces, from a Corps into a new Command!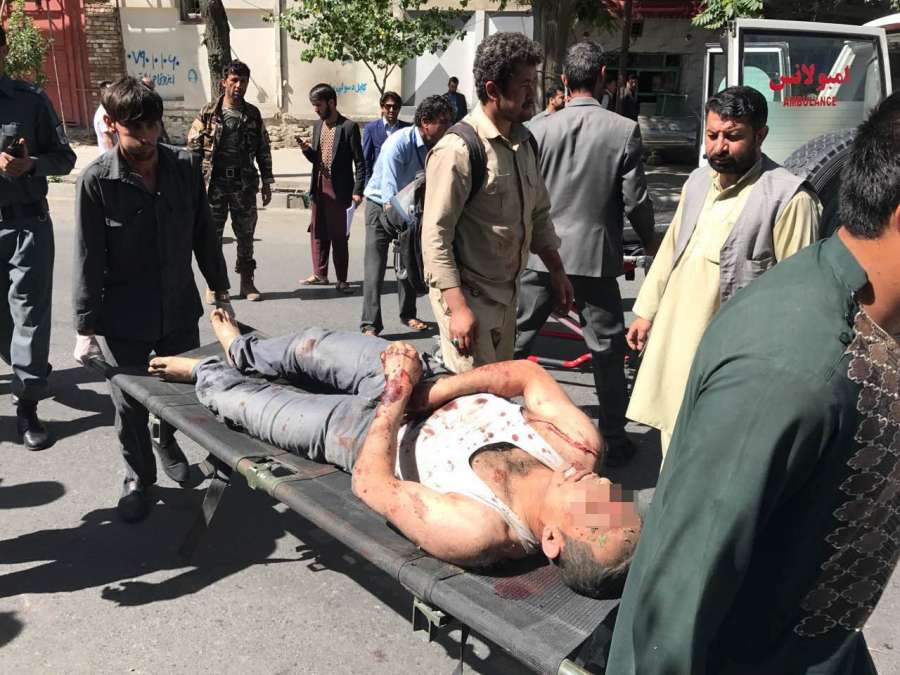 That is unfortunate because what Afghanistan has been seeking India's assistance in at least from 2011 onwards is to assist in the capacity and capability building of the ANSF into a full-fledged conventional fighting force. Even the US appreciates India's reluctance to put boots on the ground, partly for its own reasons of not wanting to scare Pakistan, but also for good reasons that India knows based on its historical experience. Also, the Indian State would find it difficult to justify boots on the ground to other players in the region like Russia and Iran.
However, there is much that India can do to bridge geography and perhaps something is afoot. But the details of such assistance are best left to the confines of the Ministry of Defence in New Delhi rather than discussing these in the public. What is important however is to focus the nation's attention to provide what President Ghani requested India for during his latest visit to New Delhi. That much is clear also from his public statements. Two important things stand out as far as India is concerned. First, do what it takes to keep Ghani on our side, for it is in India's national interest. And second, provide military assistance to Ghani to strengthen his hands against the Taliban. Baby steps in this direction need to be taken to a new high immediately in the coming months to help Afghanistan stabilise.
---