Law and Society Alliance and Defence. Capital jointly organised a webinar on the topic "Comprehensive Rethink on India's China Policy". Senior Supreme Court Advocate and parliamentarian Dr. Abhishek Singhvi was the Chief Guest of the event. The speakers of the event were: Ninong Ering, Congress party's MLA from Pasighat West, Arunachal Pradesh and former Union Minister; Dr. Avinash Godbole, Assistant Professor, O. P. Jindal Global University; and Ilshat H. Kokbore, the Director of Chinese Affairs Department of World Uyghur Congress and ex-president of Uyghur American Association … A special report by Asian Lite Newsdesk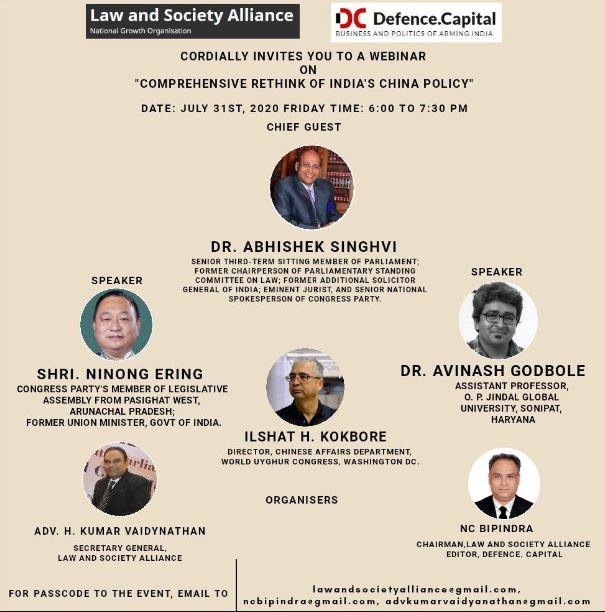 Dr. Singhvi began by highlighting that few subjects are ideology, group, politics neutral. Such is the issue of China for Indian polity. Exploring possible military options, he said, "The military option is most important to generate fear and keep the balance. Let us ensure to keep the adversary far at the cost that we can afford. Therefore, maintain the balance. I am not thinking of the option in the same tone that we take on Pakistan. With the covid pandemic scourge, these are like sledgehammer burdens on our budget. I shall ask our govt to consistently increase our defense budget that has fallen to 1.5% of our total budget. There has been a trend of secular decline since the past few years."
He further suggested that we must activate and complete a landing ground on Daulat Beg Oldi road. Another major need is to strengthen the fragile and incoherent infrastructure of Arunachal Pradesh. China appears to be something that has gone largely unnoticed by the Indian army. We need to strengthen the drone armoury as we lag behind them in the UAV technologies and have not yet diverted our attention towards it. It's time we took note of it.
Exploring possible diplomatic options for India, he said, "the ASEAN, The Quad, Malabar, D-10 — these alliances would be of great use in the China equation. I think to the extent that we have some asymmetry with China on land and traditional defense forces. That asymmetry is much less on our water and ocean frontier. The joint exercises, policing, patrolling, all the ups and downs in the Indian Ocean gives superiority to India when we combine with all these entities. Quad is a very very important formation, we are now reformulating and reconfiguring and it should be taken towards consistency.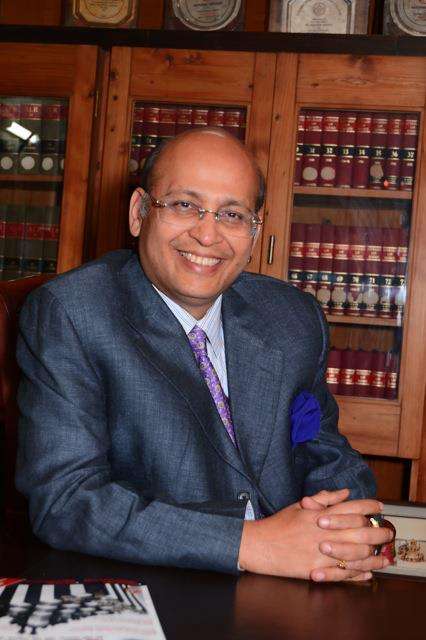 "India should also focus on the two Ts: Tibet and Taiwan. We should work towards leveraging and exploiting our relations with these two countries. The divinity and glory of His Holiness Dalai Lama are being considered. We need to give him the right place that he deserves. We also must unhesitatingly enhance diplomatic relations with Taiwan. We have increased our trade from 66 million to six billion with Taiwan recently.
"The Government of India can have a simple rule that violent and aggressive statements on China would be issued here. Not by the government, but by organisations. These persecuted communities should be given a place in India. People like Richard Gere and Dolkun Isa should be given their due place. The continuance of artificial restrictions on these activities are niceties that China itself exploits.
"We are also underestimating countries like the Philippines, Indonesia, and Vietnam who have conflicts with China and are ready to take on it.  Vietnam had a Spratly islands conflict with China, besides multiple other conflicts in which it has shown its resolve. The Philippines is another country that is constantly disturbed by Chinese incursion in the South China Sea. The instance of Philippines v. China under the United Nations Convention on the Law of the Sea concerning certain issues in the South China Sea including the lawfulness of China's Nine-dash line. China lost the case and denies the judgment."
Several parliamentary groups are coming up on China and communities persecuted by it. A separate Parliamentary group called 'Friends of Uyghur' was recently founded in the European Parliament in 2017. There are already parliamentary support groups in Tibet. Most recently, lawmakers from democratic nations have come together to constitute the Inter-Parliamentary Alliance on China against expansionist China. Currently, more than One hundred MPs have joined the Alliance. India should join it or at least have some consultative status to it.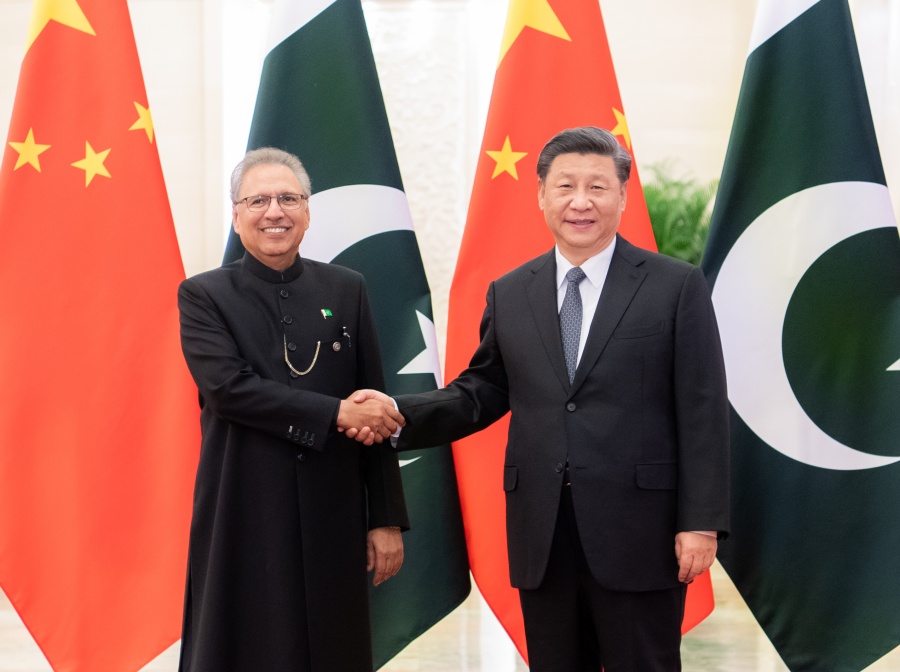 On the policy options on the economic front, Dr. Singhvi argued that we can check Chinese investments and exports to India. However, it need not be a blanket approach, but a calibrated one. There are Bilateral Investment Treaties. India has entered into a Bilateral Investment Treaty (BIT) with China. All of them have established derogation. By using the provision of the Essential Security Interest (ESI) can tell that we are doing it in the national security favour. The BIT gives us the power to do it.
"Selective boycotting must happen. China itself does this practice. It did this against South Korea, Japan, Indonesia, etc. The need of the hour is of judiciously crafted focus and targeted mix of import substitution, discriminatory tariff, steep anti-dumping duties, and arbitration in certain areas. And let me remind you – these are not WTO breaches. These are not foul practices. There are judgments in WTO that do not terms these are WTO violations. We need to be more adventurous. We have nothing to lose but our inactiveness.
"Under our nose, certain things have happened which the press has largely ignored. President Xi Jinping has tried to project himself as a cult leader. The security apparatus is controlled by the People's Armed Police (PAP) and Xi Jinping has become the commander-in-chief of it. He is also the supreme commander of the PLA and has removed dominating commanders. The reserve forces of China are also in his supreme command. The Chinese dream is being cultivated on the basis of the thoughts of President Xi.
Dr. Singhvi concluded by saying, "Today China is not the problem, but the Chinese Communist Party is. More than the party, Xi Jinping is the problem."
Uighur leader Ilshat H. Kokbore argued by highlighting the human rights abuses by China on the minority Uighur community in East Turkestan. Talking about his and his family's persecution in China, he said "When I was teaching, I came to know that the Chinese government was after me as I was outspoken. They broke my family and killed my brother in 2004. My sister was arrested in 2014. My father could not bear the shock and passed away. Later, I got information from people that my two sisters, their husbands, and kids have been put in concentration camps.
Last August, when I called my mother, she said, "Son, don't call me as because of you, the family has had enough. Nobody got jobs and benefits in society and are being harassed by the state agencies." Today is our EId-Ul-Adha and I could not call my mother. She is 82. It's not only my story, but the story of millions of Uighurs. It is a genocide."
Raising questions on the Turkic world, he highlighted that the Turkic countries have not paid attention to Uighur's plight and have not done much except tits and bits. Pakistan is the worst country. When Imran Khan was confronted by the journalist, he ignored and said that he does not know about the Uighur issues.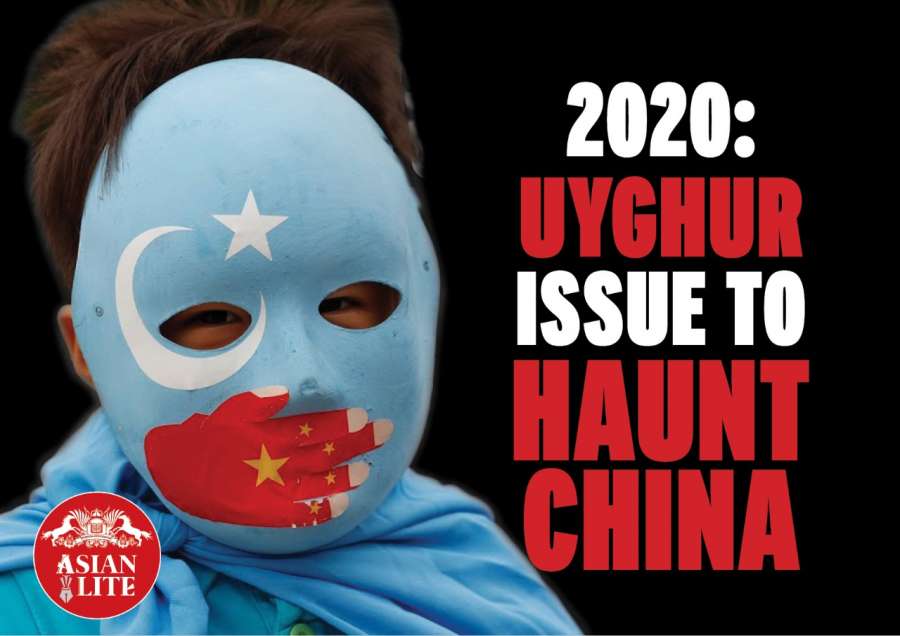 He further said that China's principle of one country, two systems have been collapsing. Hong Kong is falling from the Chinese hand. We need to be confronted and need help. India can do a lot. Just like Dr. Singhvi said, first, give us some platform like today and invite our organisations and activists to introduce the reality. India has a big Muslim population. Let them cheer for us. Show them how Muslims in the Communist regime are going through a genocide. We have a lot of similarities and cultural connections with India. In 1950, during the first wave of genocide by the Communist Party, when Uighurs fled to Kashmir, the then prime minister Nehru went to Kashmir to meet our leaders. We also have a historical connection with India. India can train our people on democratic ideas. We also have a lot of Uighur refugees. India can give them a temporary shelter, if not permanent. It would be a big boost for the Uighur community. India is a giant democratic country in the region. When PM Modi visited Nursultan Nazarbayev University in Kazakhstan, he recited the poem written by the Uighur poet. The whole Uighur community was so excited to see the Indian PM reciting a poem by Uighurs. We were so excited and optimistic. But nothing much happened after that. India can play an important role in the Mulsim world and in Central Asia. Give us more support and opportunity to present ourselves in the media and civil society.
Raising the issue of stapled visas, Mr. Ninong Ering said that in 2016, he had asked to go to China and was responded that he needed to get a stapled visa, to which he declined. He took up this issue earlier with PM Dr. Manmohan Singh and now with PM Modi. Talking about other experiences, he said, "last year, in Tuting, the Chinese troops had an incursion in Bishing village. Our brave people came out with hammers and daos and chased away Chinese people when they were constructing roads. There was a big hue and cry. Chinese vehicles and bulldozers were captured and destroyed. Under the slogans of Jai Hind and Bharatmata ki Jai, the locals took over the vehicles of the Chinese army."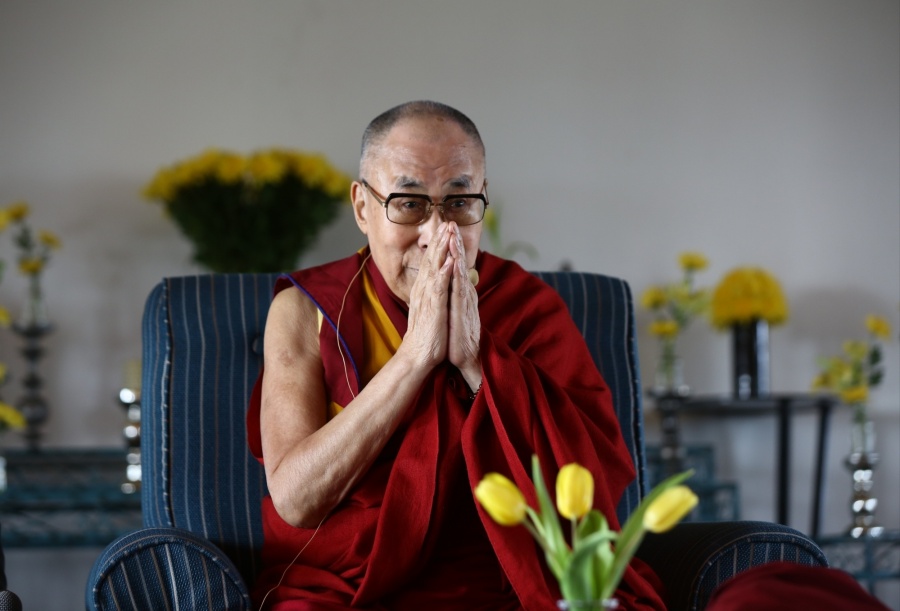 "China is making dams all along the LAC and making the situation dangerous for us. In 2017, the whole Siang was blackened. All the aquatic animals were destroyed. There was contamination all over the river. I raised the issue that China is constructing a 1000 km dam through Xinjiang and Southeast China deserts. How could the water suddenly turn so blackish and murky? The Zhangbo dam on the Brahmaputra is one of the biggest dams. It can be used as a threat in the future. There are around four dams on the Brahmaputra on the Chinese side. If China releases waters from all these dams, it can prove to be 'water bombs' and the entire Arunachal, Assam and even Bangladesh could be submerged.
I have also written on the coronavirus issue to the PM to take on China for the coronavirus pandemic. China plans to win the war without shooting any bullet. I have also written a letter to the PM when the apps were banned as they were spying. Huawei is a big threat to the privacy of the citizens and it is a tool of spying in India. Ren Zhengfei founded the company who was a soldier of the PLA", he added.
Tawang is one of the oldest monasteries of Buddhism – which Chinese claim to be South Tibet. In 1949, when the 14th Dalai Lama had to come out from Tibet, he went to Tawang and settled for sometime. If the Chinese appoint a new Dalai Lama from China, it could be problematic. Let us ensure that the 15th Dalai Lama is born in India – either in Tawang, Namsai, and Bomdila in India and then we can say that the Dalai Lama. We need to ensure this by any means.
Dr. Avinash Godbole highlighted that with Xi Jinping's rise to power, the press conferences by the Premier and the Foreign minister of China are attacking – which need to be noted. China has started to believe that it is going to be at the forefront of the world, leading by technology.
A new kind of alliance has emerged. The new meme war between China and Thailand led to the formation of the China vs the Milk Tea Alliance against China. Can we take the idea of the Milk Tea Alliance between India and South Southeast Asia to take on China? The 'Milk Tea Alliance' is an informal term coined by social media users because in the region, tea is consumed in many nations with milk, with the exception of China.
Dr. Godbole also highlighted the need to strengthen our strategic communication. "We have to have a similarity of tone in different locations to send a coherent strong message. The best foreign policy is 10% economic growth. India should try to bring the marginalised communities in the economic mainstream", he concluded.
READ MORE: The fate of Xi Jinping in balance
RAED MORE: Wuhan virus Drains Wolf Diplomacy