An entrepreneur turned academician, and a serial entrepreneur, Dr Kaustubh Dhargalkar founded three successful companies, in the area of productivity enhancement, evolutionary technologies, augmenting productivity for manufacturing processes before his creative side took him down a different path … writes Soniya Kirpalani
David Kelly (IDEO) explains, "The main tenet of Design Thinking is empathy for the people you're trying to design for."  Though 'Design Thinking' & 'Customer Empathy' are the new buzz words, there are very few practitioners or trainers in this domain.  Tedx Speaker, Author, Trainer, and Serial Entrepreneur Dr. Kaustubh Dhargalkar who holds a Ph.D. in Corporate Innovation & Design Thinking, takes us on a deep dive of this domain, through his books, interviews and interactive sessions
An entrepreneur turned academician, and a serial entrepreneur, Dr Kaustubh founded three successful companies, in the area of productivity enhancement, evolutionary technologies, augmenting productivity for manufacturing processes before his creative side took him down a different path. In 2005, this innovation evangelist decided to follow his muse, courageously exiting all his companies, taking a sabbatical to learn the Science of Yoga, before embarking on a journey or teaching, a discipline close to his heart.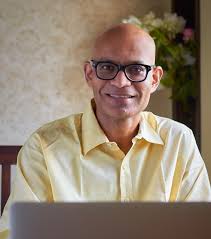 A visiting trainer and consultant, Dr. Kaustubh has trained at stalwart education institutes i.e. IIT-Bombay, IIM-Siramur, ICT-Mumbai, NMIMS, Weschool, etc training some of India's best emerging minds. When turbulent times hit Asia, he evolved his career, as consult with leading corporates, like HP, Daimler India, Mercedes Benz, Citibank, Mahindra Group, Capgemini, Eaton, etc. Since then, he has trained over 5000 individuals, offering 50000+ hours of training, honing the concept of ideology of Design Thinking, Creative Problem Solving, Breakthrough Ideation. A published author, his books, including the present one on release through Amazon, help readers glean a deeper understanding this domain.
He has also been recognized as the Top Seven Global Innovators at the Smart City Congress, Barcelona-2015 for his paper titled, "A collaborative business model for reducing the REAL carbon footprint of electric vehicles". 'How to Enhance their Innovation Quotient' also won the Wharton School's prestigious Global Innovation Tournament in 2010. Currently, Kaustubh. A recipient of the 'Entrepreneurship Educator & Mentor Award by the Ministry of Skill Development & Entrepreneurship- Government of India jointly with Intel, British Council, EDII & NEN 2015, he has been featured in 'Changemaker' Zee Business
A keen yoga enthusiast. His article on 'Pratyahara and the Creative Thinking of Nobel Laureates' has been published in the 'Universal Brotherhood through Yoga', a compendium of 75 influential minds in the field of Yoga. Authoring several books, proposing a framework for Design Thinking, he highlights how entrepreneurs and executives can create win-win situations for companies and consumers alike. In these disruptive recessionary times, when the world has also been hit by Post-Covid-19 phase, he understands the urgency with which business executives and entrepreneurs need to reimagine future business models, whilst taking on a rough concourse of dealing with daily challenges.
This led to the timely launch of his new book, 'Its Logical', which offers visualization of sustainable business models, highlighting an armory of solutions which can take on current unprecedented challenges. Constantly giving online talks and training, he also mentors at several leading startup incubators, mentoring over 150+ startups, helping them scale by building robust business models. His talks and books also highlight the strong need for reimagining the way business needs to be designed for all stakeholders involved.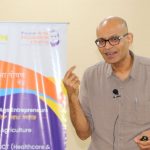 Sharing very real stories, case studies and experiences, from his entrepreneurial journey and cumulative insights from his consulting experience, Dr Kautubh's exclusive insights into profoundly inspirational tenets. Busting the myth that Innovation & Creativity lies within the purview of GENIUS, he completely debunks such demotivating theories, with thought leadership, he opens pathways to generate breakthroughs in innovating the right products and services.  The essence writings and training resonate with what the great Leonardo da Vinci said, "Simplicity is the ultimate sophistication."
Asian Lite will be sharing an interview video of Dr Kaustubh and then following up with an interactive session, on his book 'It's Logical' so our readers can see how they can Design Thinking to Future Proof your businesses.