27 statues of ancient Egyptian lioness goddess unearthed in Luxor … reports Asian Lite news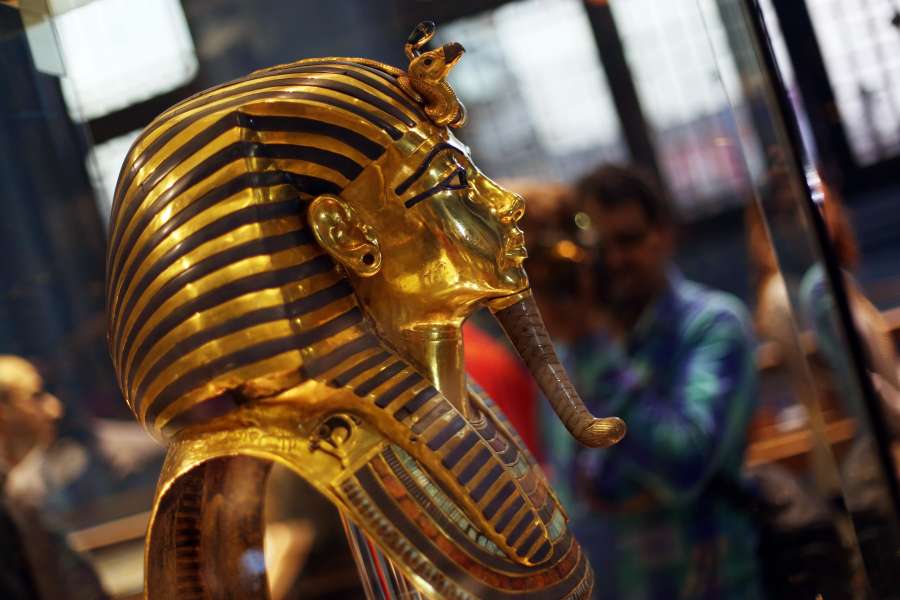 An Egyptian-European archeological mission has discovered a collection of 27 statues of ancient Egyptian lioness goddess Sekhmet, authorities said on Sunday.
The discovery was made near the Pharaonic King Amenhotep III Temple on the west bank of Upper Egypt's Luxor city, Xinhua quoted the Egyptian Antiquities Ministry as saying.
"All the discovered statues were carved in black granite with a maximum height of about two metres," Mostafa Waziri, Secretary-General of the Supreme Council of Antiquities was quoted as saying.
The statues portray goddess Sekhmet sitting on the throne, or holding the symbol of life in her left hand, or standing and holding the papyrus sceptre ahead of her chest, he said.
The head is crowned with a sun-disk and an uraeus adorning her forehead, he added.
Hourig Sourouzian, head of the mission, said the statues found in the upper layers of the ground were in good condition of preservation, while those found in lower layers were in poor condition.
"The mission is now carrying out the works of archaeological cleaning and conservation of the discovered collection in preparation for their display when the project is completed," she said.
The Egyptian-European archaeological mission, at the Colossi of Memnon area within King Amenhotep III Temple conservation project, began excavations in the site in 1998.
"The mission discovered about 287 statues of goddess Sekhmet since it started working in the site," Fathi Yassin, Director-General of West Bank Antiquities in Luxor, was quoted as saying.
Egypt has witnessed several big archeological discoveries this year in different parts of the country, including Pharaonic tombs, statues, coffins and mummies, highlighted by the remains of a Roman-style Hellenistic gymnasium, remains of a funerary garden, a pyramid's burial chamber and a statue believed to be of ancient King Ramses II.
"A huge archeological discovery is scheduled to be announced in western Luxor on December 9, in addition to the opening of the mortuary of the Temple of Hatshepsut in Luxor after its restoration and development," Egyptian Antiquities Minister Khaled al-Anany revealed last week.