Advertisement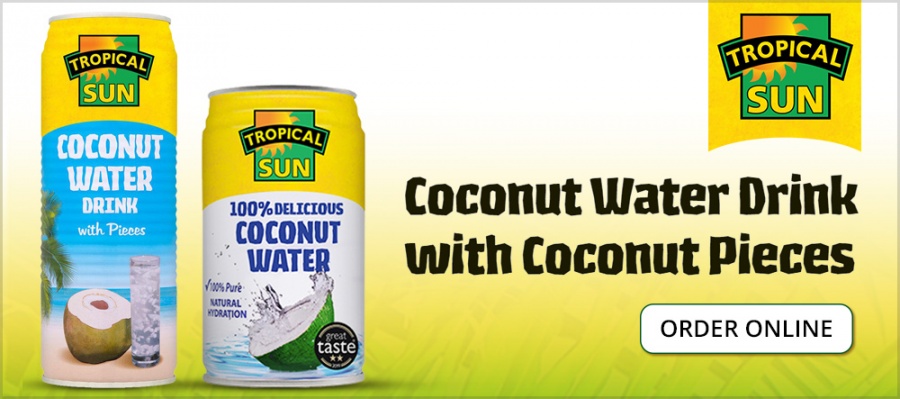 External Affairs Minister Sushma Swaraj was cheered from the floor and the Indian guests in the visitors gallery as she strode wearing her trademark saffron saree on to the stage with a gilded background in the wood-panelled General Assembly building….A special report by Arul Louis for Asian Lite News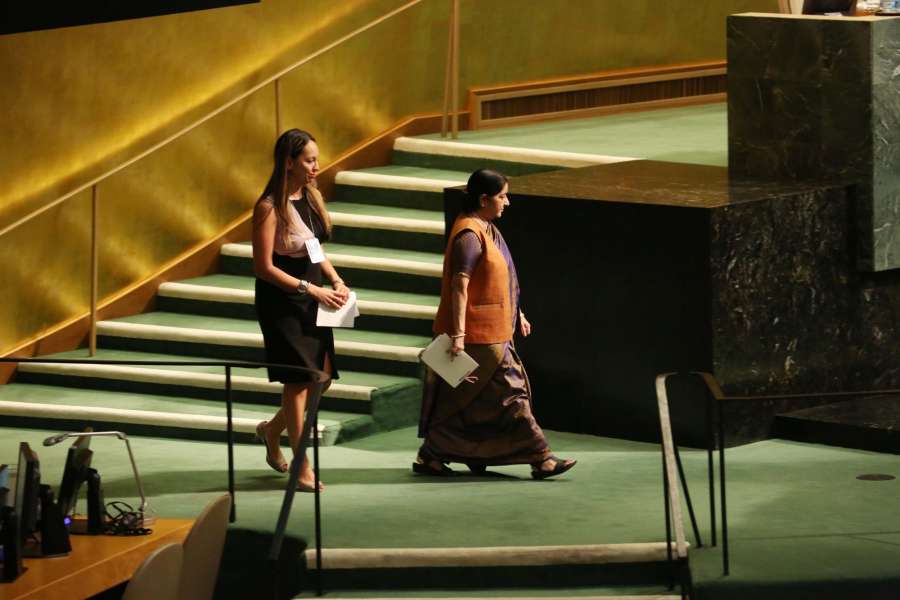 As she spoke in Hindi, with simultaneous translations in five languages, from the dark stone podium embossed with the UN logo, she received applause when she talked of fighting terrorism.
There was some laughter when she derisively said that the world reacted with, "Look who is talking!" when Pakistan Prime Minister Shahid Khaqan Abassi accused India of state-sponsored terrorism.
She started her speech with a report card on India's achievements in development, before segueing to Pakistan and terror, raising her voice in indignation.
Sushma Swaraj then switched to an almost pleading tone calling for action on climate change.
And then she laid out India's case and UN reforms in a firm voice.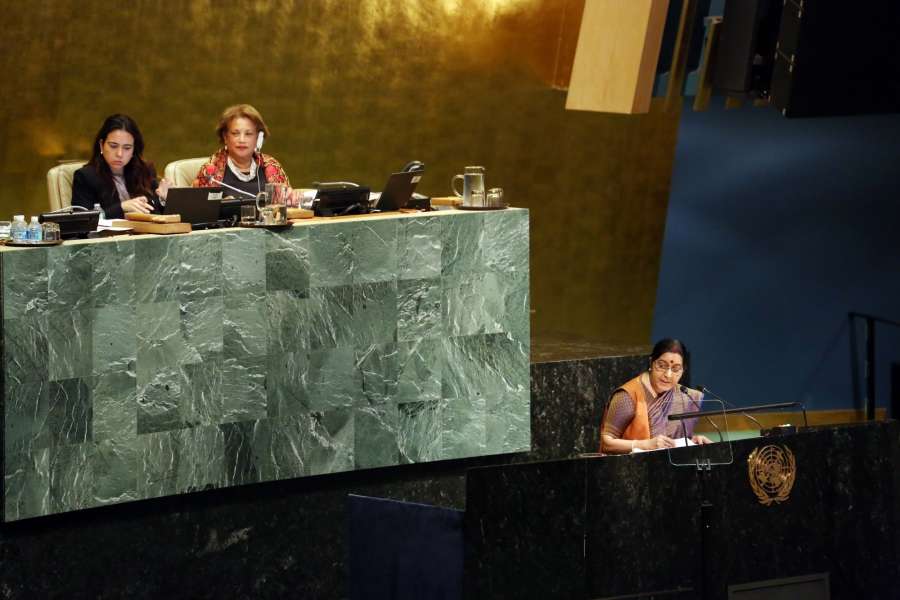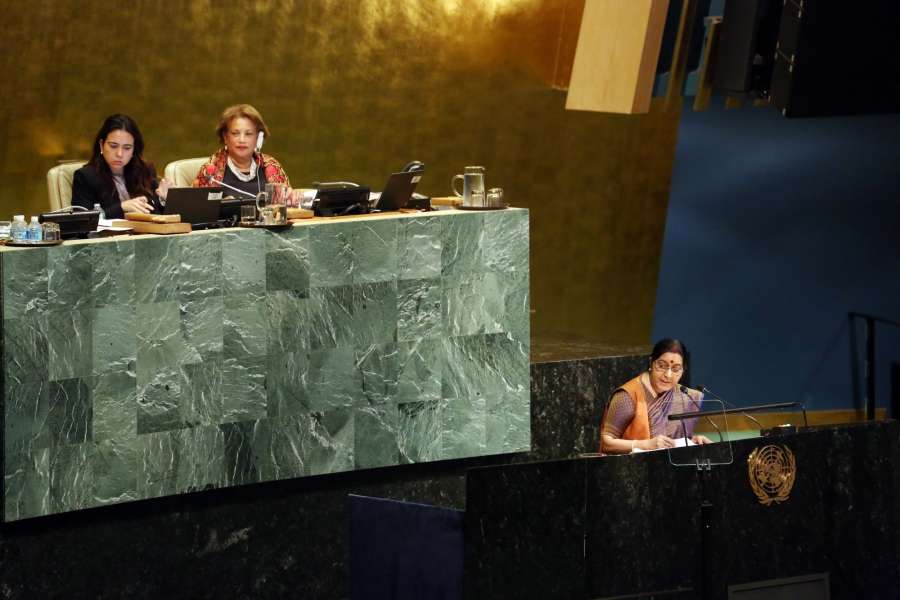 Her speech coming on the fifth day of the high-level session and on a Saturday was sparsely attended on the floor of the chamber, but almost everyone of the 193 members of the UN had at least one delegate present, some of them coming in just for her speech, which followed that of Syrian Deputy Prime Minister Walid Al Moualem.
Nepal's Prime Minister Sher Bahadur Deuba spoke earlier in the session.
Indian Minister of State for External Affairs M.J. Akbar and Foreign Secretary S Jaishankar listened from the Indian position in the Assembly chamber.
Sushma Swaraj ended her speech with a Sanskrit shloka:
"May all be happy; May all be healthy; May all see what is good; May all be free from suffering."