Advertisement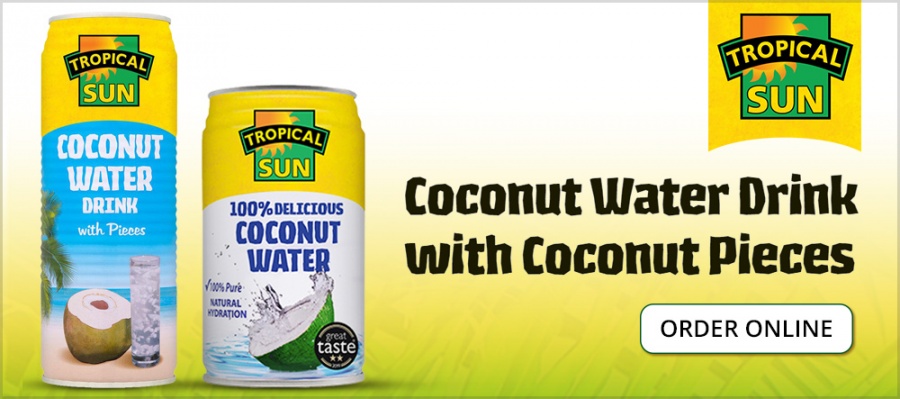 The Chinese mandarins are calling Pakistan as Ba Tie (Iron Brother). The Communist state is extending unlimited favours to Ba Tie. Among the 15 members in the UN Sanctions Committee, China is the only one helping the Pakistani cross-border terrorists.  The Communist country stands in isolation in the UNSC as far as Pakistani terrorists are concerned….writes Samuel Baid
Within five days of helping a Pakistan based cross-border terrorist in the United Nations (UN) Sanctions Committee on September 30, China very sanctimoniously called upon the world to act against cross border movement of foreign terrorists. By this duplicity in action and words an exhausted China appeared to tell its all-weather friend Pakistan that you better rein in your pet terrorists because we cannot help you in your isolation risking our own image.  But China has already got itself isolated in the 15-membered UN Security Council (UNSC).
Among the 15 members, China is the only one helping the Pakistani cross-border terrorists.  That is, it stands in isolation in the UNSC as far as Pakistani terrorists are concerned. On September 30 it defined the stand of all its UNSC colleagues on terrorism by extending its "technical hold" on India's request that UN-designated Pakistan-based cross-border terrorist Masood Azhar, the Chief of Jaish-e-Mohammad (JEM) who master-minded many terrorist attacks against India including the one against the Pathankot Air Base on January 2 this year.
India approached the 1267 Taliban/Al-Qaeda Sanctions Committee with a request that Azhar, the terror mastermind, be designated as a terrorist. Of the members of the UNSC, 14 were convinced but China vetoed it saying there was not enough proof – an echo of Pakistani denials.  It put India's complaint on a six-month "technical hold".  This hold was to lapse on October 3.  But just three days before this lapse China extended it for three months just when India was finalising its complaint.  China's Foreign Office spokesman Geng Shuang explained his country's decision by saying: There are still different views on India's listing application.  The extended technical hold on it will allow more time for the committee to deliberate on the matter and for relevant parties to have further consultation."
This statement trivialises the menace of cross-border terrorism by suggesting that such terrorists operate on their own –without the state patronage.  What India and Afghanistan suffer is the Pak-sponsored cross-border terrorism through the Haqqani network, Afghan Taliban, Lashkar-e-Toiba (LeT), JeM and other terrorist groups. These two countries will not have any cross-border terrorism problem if Pakistan is restrained.  But while China will like to be counted among word powers determined to fight terrorism, its vested interests will not allow it to take a stand against terrorists who are the backbone of Pak Army's India policy.  Just now, for China its designs on the Pakistani territory to reach the Indian Ocean are much more important than the value of its image or the isolation in the UNSC on the question of terrorist Azhar. In fact, it is clear that Pakistan Army's cross-border terrorism policy in China's own so as to try to put a spoke in India's growth as an economic, military and moral power in the world.
Historically speaking, in the 1960s when Gen Ayub Khan ruled Pakistan, China ran training camps in the Pak-occupied Kashmir (PoK) to foment insurgency in Kashmir.  In December 2008 it tried to protect the head of LeT Hafiz Saeed, who masterminded the 2008 Mumbai carnage.  Saeed was designated a terrorist by the UNSC. China also supplied arms to the local insurgents in India's North-East, like the United Liberation Front of Assam (ULFA) and United National Liberation Front of Manipur.
But time appears to be changing as the common public in Pakistan has displayed signs of anger and frustration with Pak Amy's policy of using non-state actors to foment terror across the border. Recently Pakistani Parliamentarians in a joint session of Parliament voiced their concern about the activities of non-state actors like Hafiz Saeed whose activities had made it difficult for Pakistan to present its so-called Kashmir cause in front of the global community. Pak lawmakers blamed Prime Minister Nawaz Sharif for giving freedom to non-state actors causing country's diplomatic isolation in the world after the Uri terror attack.  Pakistan People's Party (PPP) senator Aitzaz Ahsan ridiculed cabinet's denial of hand in Uri's attack.  The cabinet had said: "We believe Pakistan has hand in the Uri attack".  Senator Ahsan said this denial sounded like "we don't know if our non-State actors are behind it".
Faced with rising storm of accusations for the failure of foreign policy (Pakistan does not have a Foreign Minister), Sharif plucked some courage and warned the Army not to shield banned militant groups.  This is an important development.  By this warning Sharif clarified his and civilian colleagues' position that they didn't patronise cross-border terrorists.  It was the Army who does, the implied message must not be missed.
China knows it very well that Pakistan's cross-border terrorists are under the command of the Army and its agencies.  By helping terrorists like Masood Azhar in the UNSC, China was evidently trying to repay the Pakistani Army for wiping out the East Turkistan Islamic Movement (ETIM) under the cover of its controversial "Zarb-e-Azb" operations launched in 2014 in North Waziristan. It is the area from where Uyghur Muslims under the flag of ETIM were pursuing their struggle against communist China's occupation of their land Xinjiang. The Pak Army launched this operation on the eve of Pak CoAS Gen Raheel Sharif's visit to Beijing.
The Army always fought shy of disclosing who its real targets were.  It said the targets were terrorists.  But which terrorists?  It had categorised them in "good" and "bad" terrorists.  The operation, it turned out was against anti-China ETIM and anti-Army Pakistani Taliban (TTP).  In the process thousands of innocent men, women and children were killed or maimed in aerial carpet bombing and a massive number people were rendered homeless to suffer severe winter, burning summer and merciless monsoon in the tents in Khyber Pakhtunkhwa's Mardan. China thanked the Army.
As a ruthless authoritarian Communist country, China feels more comfortable in dealing with the Pakistani Army than with the civilians. It wants that the Pak Army should take the overall charge of the China-Pakistan Economic Corridor (CPEC) from the civilian government.  China thinks the Pak Army can act fast and daringly as it did in 2007 when it stormed the Lal Masjid in Islamabad to rescue a couple of Chinese female hair dressers. More than a 100 people, mostly madrasah girls were killed in this operation.
Now, China displays a somewhat a similar foolhardy dare, when it suggested that the 1267 Committee of the UNSC "should stick to the main principle of objectivity, impartiality and professionalism" while considering India's proposal.  With an attitude of "holier than thou", China is presuming that other members did not apply this criterion before deciding against Masood Azhar. There is another question, did China ever respected this criterion while executing Uyghur Muslims for the crime of fasting during Ramzan and insisting on halal meat in keeping with their Islamic faith?