General Pervez Musharraf joins the army of Pakistani exiles in the Middle East or in Europe. The former commando turned politician made himself a joke by repeatedly announcing and cancelling the date of his return to Pakistan to face the cases against him. This General who has so much boasted of his commando career in his book, 'In the line of Fire', chickens out at the very thought of facing court cases in Pakistan….writes Dr Sakariya Kareem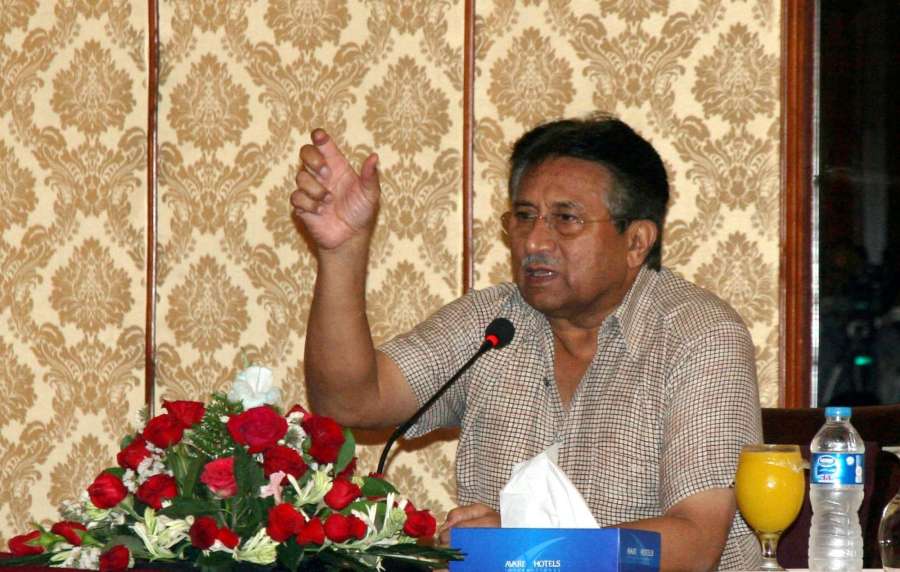 General Pervez Musharraf has announced his decision to indefinitely postpone his decision to return to Pakistan where only about 10 years ago he was considered the ironman.  A recently published book, 'From Kargil to the Coup: Events that Shook Pakistan' by Nasim Zehra, has in fact chronicled how General Musharraf and his senior most Army brass had hoodwinked the whole political class in Pakistan and also other sections of the Army to make believe the so-called success of Kargil intrusion by Army regulars. Now he is in a self-exile to escape the line of fire in his own country.
There are thousands and thousands Muslims who fled this country, created as the homeland for the Muslims 71 years ago, for sectarian and security reasons for their political views for fresh air outside Pakistan or they were forced into exile.  There is a big number of people who have been living as self-exiles in Europe, the United States and elsewhere.
The first person forced into exile was none other than the very first elected President of Pakistan Maj Gen Iskander Mirza. He became the President under Pakistan's very first Constitution of 1956 and vowed to safeguard it, but within two years abrogated it. He was hoping to be world's most powerful President riding on the shoulders of General Ayub Khan. General Ayub and his coterie encouraged him in his ambitions, but in about ten days they raided his house in the middle of night, crashes into his bedroom and ordered him and his night-dressed wife to hurry up and board a chartered plane waiting to take them into exile in London. They breathed their last here.  This was Pakistan's first high profile exile.
Since then a number of officially forced or voluntary exiles have taken place.  After the execution of deposed Prime Minister Zulfikar Ali Bhutto, his widow Begum Nusrat Bhutto has allowed to suffer from lung cancer and also denied adequate medical care. Gen Ziaul Haq allowed her to go to London only under tremendous international pressure. Her daughter Benazir Bhutto was subjected to different method of torture in a Karachi jail. Begum Nusrat sent her Press Secretary to then India's Prime Minister Indira Gandhi to plead with her to bring pressure on Zia to release Benazir. The Press secretary told this writer that Mrs. Gandhi telephoned Zia. Zia said he would not let Benazir live in Pakistan as a free person. He sent her into exile in London in the middle of night on a chartered flight.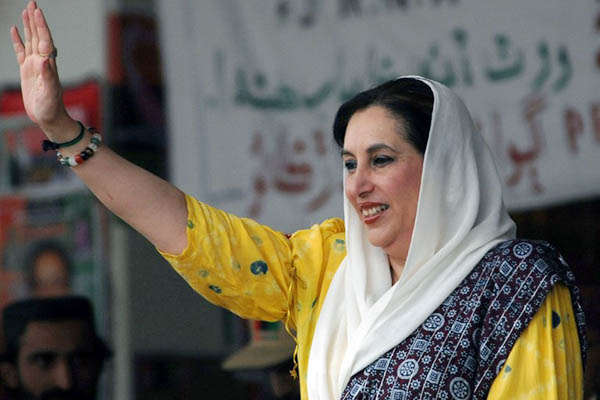 Benazir returned to Pakistan in 1986 when Gen Zia still ruled the country. After Zia's death her party the Pakistan People's Party (PPP) won the elections and she became the Prime Minister. She was dismissed by the President Ghulam Ishaq Khan for corruption and inefficiency within less than two years. She came to power in 1993 again to be dismissed on the same charges within less than two years. Next, Pakistan Muslim League led by Nawaz Sharif, which returned to power in 1997, filed corruption charges against Benazir. She fled the country to live in self-exile between Dubai and London for ten years until Army Chief-cum-President Gen Pervez Musharraf promulgated an order called National Reconciliation order (NRO). This order helped her to return home in 2007 and be killed within less than three months on December 27.  Gen Musharraf is facing a case for her assassination. The NRO was suspected to be a trap for her.
Nawaz Sharif, who returned to power in 1997, was overthrown by his Army Chief Gen Musharraf in a military coup in October 1999.  Within four months Gen Musharraf sent Sharif, his brother Shahbaz and their entire family into ten years' exile to Saudi Arabia with a rider that they would not indulge in political activities during these years.  This was the first time that for the sake of one person two families were exiled.
Nawaz Sharif took advantage of the NRO and returned home in 2008.  In 2013 he became Pakistan's Prime Minister for the third time.  Now was the chance for Sharif to settle old scores with Musharraf. In November 3, 2007 Musharraf had imposed emergency, suspended the 1973 Constitution and arrested judges. Article 6 of this Constitution holds guilty of high treason anybody who abrogates or subverts it.  The guilty is either executed or given life imprisonment. Musharraf is the first Army General to face a high treason case under this Article.  On the request made by Sharif government in 2014, the Supreme Court of Pakistan constituted a special Court to try Musharraf.  But because of the Army's displeasure, Sharif's government pursued this case only half-heartedly. Both Sharif and Musharraf had to pay a price for it while the hearing in the special court is yet to begin.
The price – Nawaz Sharif paid, as he told the National Accountability Bureau (NAB) court, was his prime ministership, while Gen Musharraf fled into self-exile in Dubai in March 2016. Sharif told the NAB court that corruption cases against him were filed as punishment for pursuing treason case against Musharraf. First he was told by intelligence agencies to either step down as Prime Minister or leave the country for a long period.  When Nawaz Sharif did not agree, Imran Khan's Pakistan Tehreek-i-Insaf (PTI) and Allama Tahirul Qadri's Pakistan Awami Tehreek (PAT) paralysed country's national capital Islamabad for almost the rest of 2014 beginning from August 14. Sharif survived this bout. But the Panama Papers leaks gave his antagonists a chance to demolish him. The Supreme Court disqualified him for life to be a Member of Parliament and to head his PML(N).
Musharraf made himself a joke by repeatedly announcing and cancelling the date of his return to Pakistan to face the cases against him. This General who has so much boasted of his commando career in his book, 'In the line of Fire', chickens out at the very thought of facing court cases in Pakistan. Chief Justice of Pakistan Justice Saqib Nisar has taunted that such a big commando who showed his bravery while toppling Nawaz Sharif's government in 1999 is afraid of returning home. "But afraid of what?" Justice Nisar asked.
Besides the high treason case, Gen Musharraf also faces Benazir murder case and commando action case against Lal Masjid in Islamabad in 2007 allegedly at the instance of China whose nationals had been kidnapped by Lal Masjid's girl students for running a beauty parlour in Islamabad.
In 2002 Musharraf had hammered out a party of turncoats called Quaid-e-Azam Muslim League (QML) with himself as its chairman. He extended hand of friendship to Hafiz Saeed's Jamaat-ud-Dawa (JuD) and Lashkar-e-Toiba (LeT) ignoring United Nations Security Council's designation that they are terrorist organisations and also forgetting them in 2002 he himself had outlawed the LeT as a terrorist outfit. To build a constituency in Pakistan's Muhajir population he also expressed his desire to head Muttahida Quami Movement (MQM) if it changed its nomenclature.
So far Musharraf has not succeeded in building up a political base in Pakistan.  His All Pakistan Muslim League (APML) is non-existent. He has once called the Army as his constituency but he knows the Army cannot protect him from radicals incubated at Lal Masjid. So living in exile in a small three-bed room house in Dubai is the best option for him. Till the situation becomes conducive for him in Pakistan – politically and otherwise – Musharraf would remain the latest induction into the list of high profile Pak exiles.