The State Department announced that US Secretary of State Rex Tillerson, who has outlined a stronger strategic role for India, is visiting New Delhi….reports Asian Lite News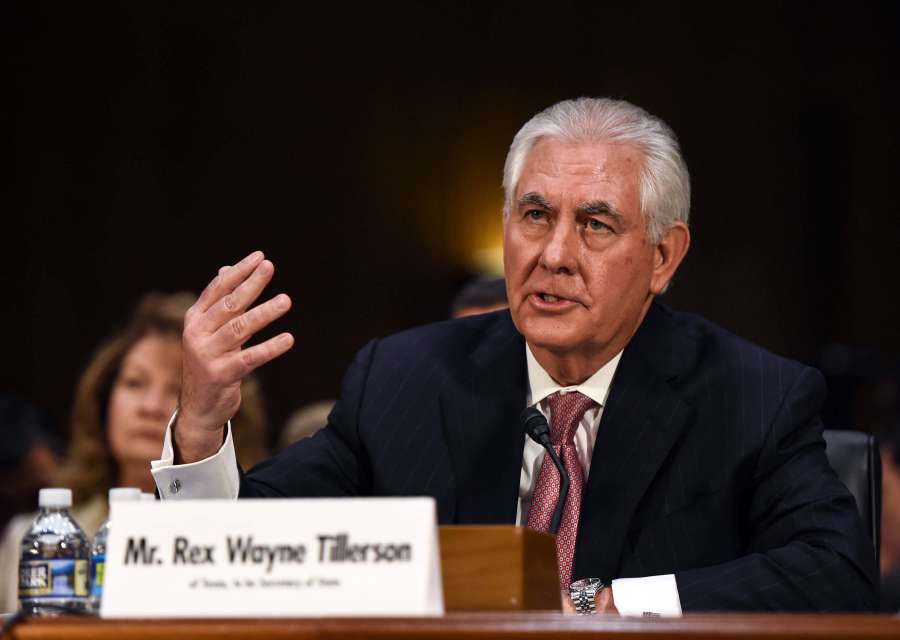 Tillerson will meet Indian leaders during the visit next week to discuss "further strengthening our strategic partnership and collaboration on security and prosperity in the Indo-Pacific region," the State Department said.
It will also "advance the ambitious agenda" laid out by President Donald Trump and Prime Minister Narendra Modi during his White House visit in June, it added.
Tillerson's weeklong trip will also include a visit to Pakistan, where he will discuss continued "strong bilateral cooperation" and "Pakistan's critical role in the success of our South Asia strategy" and also "build on the positive conversations" between Vice President Mike Pence and Pakistani Prime Minister Shahid Khaqan Abbasi, last month, the statement said.
Tillerson, who is on his first visit to South Asia, is the second US cabinet official to visit India in recent weeks after Trump announced his new South Asia strategy in August.
Last month, Defence Secretary James Mattis visited New Delhi and met Modi and Defence Minister Nirmala Sitharaman.
Ahead of his trip, Tillerson said on Wednesday the US wanted to "dramatically deepen" ties with India and develop it into one of the democratic anchors of security cooperation in the Indo-Pacific region to counter China, which "challenges to the rules-based order" and "subverts the sovereignty of neighbouring countries and disadvantages the US and our friends".
"India needs a reliable partner on the world stage," he said. "I want to make clear: with our shared values and vision for global stability, peace and prosperity, the US is that partner."
Tillerson's other stops include Saudi Arabia and Qatar, two US allies involved in a diplomatic and economic standoff.