Advertisement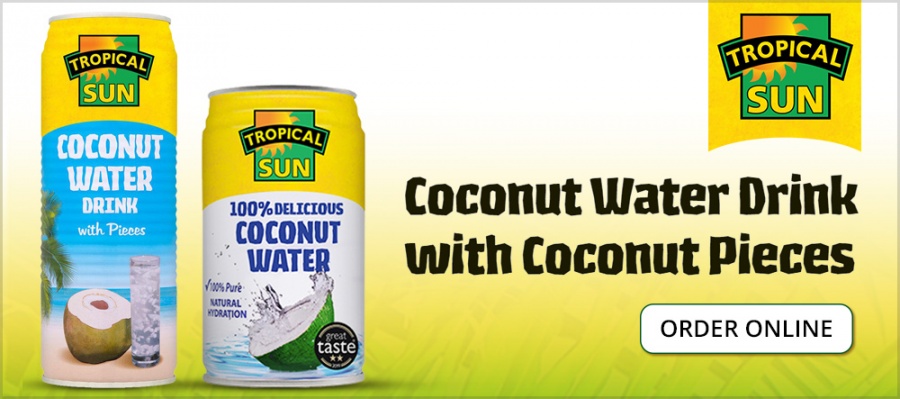 "Pakistan cannot continue to get billions of dollars from America while providing safe havens to agents of chaos who kill Americans in Afghanistan." That is the new stand of US on Pakistan. But how credible that statement is? In so many years, the US has given repeated warning, thickly wrapped in dollars against harbouring the Haqqani network and other terrorists, who have launched dastardly terror attacks on a regular basis in Afghanistan….writes Dr Sakariya Kareem
Those, who tend to dismiss US President Donald Trump's new Afghan policy and his huffing and puffing against Pakistan for harbouring terrorists as a storm in a tea cup cannot be blamed in the light of the past 16 years of his country's very expensive but criminally non-serious attitude to the problem of Afghanistan. In so many years, the US has given repeated warning, thickly wrapped in dollars against harbouring the Haqqani network and other terrorists, who have launched dastardly terror attacks on a regular basis in Afghanistan. Pakistan kept the wrappers and threw away the contents knowing it will not bring any punishment.
But President Trump says he will have none of this. Pakistan cannot continue to get billions of dollars from America while providing safe havens to agents of chaos who kill Americans in Afghanistan.  Pakistan has much to lose for harbouring terrorists, he told veterans at an American Legion conference in Reno, Nevada, on August 22, while expanding his new Afghanistan and South Asia policy. In his new policy Trump ruled out a hasty withdrawal of troops from Afghanistan and said: "We will pursue an honourable and enduring outcome in Afghanistan, worthy of the tremendous sacrifice our troops have already made". He said American troops will "fight to win". He has since sent 4000 troops to Afghanistan bringing their total to more than 11000 US troops there.
The implication of President Trump's new policy could be drastic for Pakistan. His ruling out a hasty withdrawal from Afghanistan may adversely impact Pakistan's Haqqani network policy which seems to have been based on former US President Barack Obama's schedule of troop withdrawal from Afghanistan. Pakistan might have hoped to establish its sway over Afghanistan through Pashtun Taliban once a vacuum was created there after the withdrawal of foreign troops.  And that is why Pakistan would not desert the Haqqani network despite all the threats from America. Pakistan's attachment to this network can be gauged from the fact that it is bold enough not to deny its presence in the country. Last year Prime Minister Nawaz Sharif's Adviser on Foreign Affairs Sartaj Aziz publically admitted the presence of the Afghan Taliban and their families in Pakistan.
The theory of Pakistan going to the Russian camp is also far-fetched.  Despite all its hostility towards the US and friendship with China, Russia will not like to adopt a liability that Pakistan is, at all the cost of its decades old mutually gainful relations with India
But this Pak (read ISI)–Haqqani network relationship may feel the heat of President Trump's anger now that he has indicated that American troops will hit wherever there are terrorists. That the US can do this was shown last year when a US killed Afghan Taliban Chief Mansoor in Baluchistan. A day after Trump announced a change in the Afghan policy, the US Secretary of State Rex Tillerson said his country may carryout strikes in Pakistan as part of its new regional strategy for stabilising Afghanistan.  According to him, the US is reviewing aid to Pakistan and its status as a non-NATO State. In the past, we have seen general ineffectualness of such threats. Pakistan's main defence point against Trump's attack is that the US President has ignored the sacrifice the Pak Army and the people have given with their lives in fighting terrorism. This is the chorus of all the reactions and anti-US current agitations in Pakistan. They say 70,000 defence personnel and civilians have lost their lives in the war against terrorism. China is the only country to support this claim.
It is true that thousands of civilians and Army personnel died during military operations in Pakistan's tribal areas. But it is debatable who killed most of the civilians. The question is why these military operations, which were claimed to be against all terrorists, failed to convinced the US, the sole funding country of these operations? A simple answer is that all these 16 years the US has pretended ignorance of Pakistan's so-called security concerns dependent on the Afghan Taliban. This had been made clear to Americans by Gen. Pervez Musharraf right on the day one in September 2001 when he was coerced to join in the war against global terrorism.  But he had pleaded with then, not to topple the Taliban government. However, the US gave some concessions to the Taliban and Al Qaeda to let them flee to Pakistan for safe havens Pakistan's hopes of re-establishing its influence in Afghanistan and to keep India out is anchored to the return of Afghan Taliban or the Haqqani network to rule Afghanistan.
There is a view in Pakistan that Trump's attitude towards this country will push it into China-Russia camps. Historically this view is not very correct. For fifty five years Pakistan has drifted to China camp when its relations with the US were on peak. At that time it was being loaded with US dollars, weapons, goodwill, training of members of Pak Armed forces and intelligence officials, who in turn trained the so-called Mujahideen fighting their Holy War against USSR in Afghanistan     and finally the political support against India on the question of Kashmir. American influence was so powerful that they could affect military coups or the change of civilian governments at will.  During Gen Ziaul Haq's dictatorship the US Ambassador was taunted as Viceroy of Washington in Pakistan.
Despite all this Pakistan moved to communist China not because it expected money and weapons from it expected money and weapons from it but just because of its enmity towards India as China had displayed in its aggression against India in 1962. Therefore, Trump's attitude towards Pakistan cannot be held responsible for it getting close to China. The Sino-Pak relations had already reached its zenith in the form of China-Pakistan Economic Corridor (CPEC) much before the US President made his August 22 statement. Scholars in Pakistan fear that once the relationship graph reaches its peak, the law of diminishing returns will become operative when Pakistan must start repaying Chinese loans or lose its sovereignty and national assets. America or Trump cannot be blamed for pushing Pakistan to that mess.
The theory of Pakistan going to the Russian camp is also far-fetched.  Despite all its hostility towards the US and friendship with China, Russia will not like to adopt a liability that Pakistan is, at all the cost of its decades old mutually gainful relations with India. China happily takes this liability for two nefarious reasons:
(1) to use Pakistan to needle India;
(2) to colonise Pakistan.
With China as its friend Pakistan shows no nervousness at US threats of stopping aid to it. A Pakistani commentator said Pakistan had survived when the US stopped aid in the 1990s.  But he said the question is: can the US keep its troops in Afghanistan without supplies for them through the Pakistani territory? Another commentator said the US aid stoppage may not matter much but the real problem is Pakistan's indebtedness to international lending agencies which adds up to 70 billion dollars. Pakistan can pay up this loan by borrowing from China but this will amount to jumping out of the frying pan into the fire. China does not give money for atheistic reasons.  Before giving loans it makes doubly sure that it gets the pound of flesh.
It is not convincing that the US policies are pushing Pakistan into the China-Russia camp.  But these three countries are bound by their love for the Afghan Taliban for their respective vested interests. Pakistanis hope to regain their influence in Afghanistan through the Taliban. In their view on this and the solution of what they call the Kashmir problem would determine peace in Afghanistan and the region. China seems to support this perception. Chinese State Councillor Yang Jiechi told the US Secretary of State Rex Tillerson that his country should recognise Pakistan's legitimate security concerns. China has cultivated Taliban to make American troops' stay difficult in Afghanistan.  Also it pays Taliban for safe mining of copper in Afghanistan. Russia reportedly pays and arms the Taliban to fight Islamic State of Iraq and Syria (ISIS). Hence, Trump's outburst might be genuine, but its reactions in Pakistan- civilian, Jihadi and military establishment – and subsequent Chinese support for Pakistan's concern seem to be stage managed. In essence, Trump's harangues have not really rattled Pakistan.