Erdogan says Turkey will build a naval warship for Pakistan…. reports Asian Lite News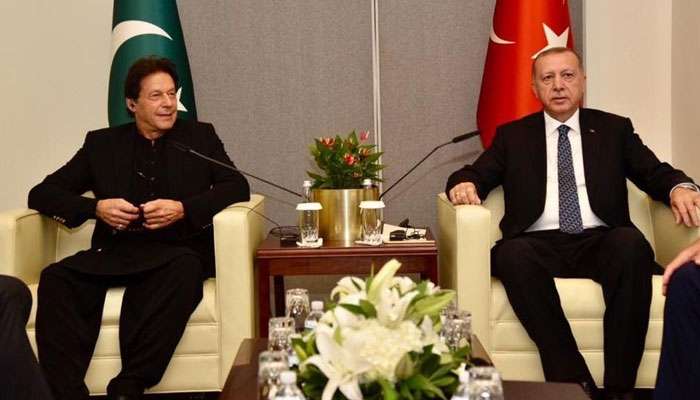 Turkish President Recep Tayyip Erdogan announced that his country has started construction of a warship set to be sold to the Pakistan Navy, a media report said.
Erdogan made the announcement on Sunday while attending a dual ceremony to commission the new Turkish naval ship TCG Kinaliada and the MILGEM (Turkish national warship programme)-class ship for Pakistan, state-run Anadolu News Agency reported.
Turkey is one of 10 countries worldwide able to build, design, and maintain warships using its own national capabilities, the President said, adding that he hoped that Pakistan would benefit from the ship whose construction started on Sunday.
"Our navy, rich with glorious victories, is carrying this legacy into the future by further strengthening it," said Erdogan.
Its top-class "equipment, discipline, qualified personnel and all the accomplishments it undertakes" make Turkey proud, he added.
In July 2018, the Pakistan Navy signed a contract for the acquisition of four MILGEM-class ships, which can be hidden from the radar, from Turkey, Anadolu reported.
Pakistan Navy Commander Admiral Zafar Mahmood Abbasi and Erdogan cut the first metal plate of the first of the four MILGEM Ada class corvette during the ceremony.
While two corvettes will be built in Turkey, the next two will be built in Pakistan through technology transfer.
Erdogan told the audience that Pakistan-Turkey relations had great potential for cooperation in the field of defence production.
MILGEM vessels are 99 metres long, have a displacement capacity of 24,00 tons and a speed of 29 nautical miles.
Islamic channel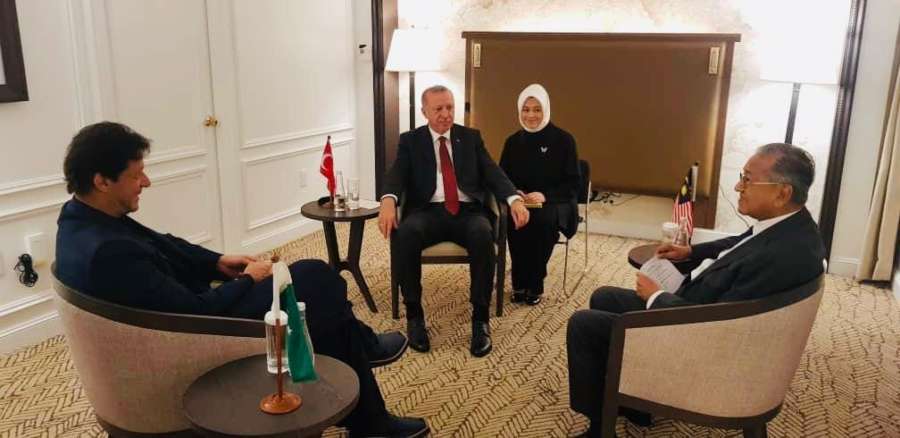 Pakistan Prime Minister Imran Khan revealed more details on the TV channel project which Islamabad, Turkey and Malaysia will jointly launch to fight Islamophobia.
On Twitter, Khan shared a picture of his meeting on the sidelines of the UN General Assembly in New York last week with Turkish President Recep Tayyip Erdogan and his Malaysian counterpart Mahathir Mohamad in which the three leaders decided to set up the TV channel, The News International reported.
"Our meeting in which we decided to set up a BBC type English language TV Channel that, apart from highlighting Muslim issues, will also fight Islamophobia," he said in the tweet.
Under the joint venture by the three countries, series and films would be produced so that the Muslims and the world at large could be educated on the Islamic history.