The Security Council has imposed the toughest ever sanctions on North Korea, squeezing the flow of the defiant nation's economic lifeblood to punish it for its nuclear and missile tests….reports Arul Louis

 for Asian Lite News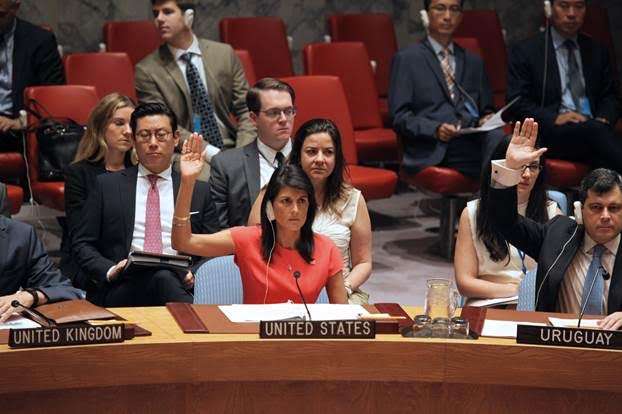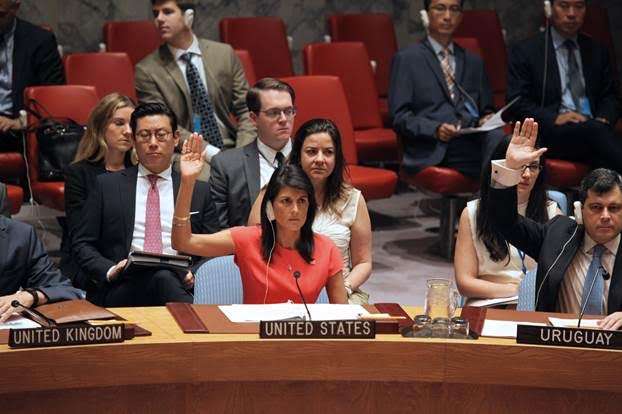 US Permanent Representative Nikki Haley, who piloted Resolution 2371 on Saturday, called it "the most stringent set of sanctions on any country in a generation".
This is "the single largest economic sanctions package ever levelled against the North Korean regime" and it will result in "the loss of one-third of its exports and hard currency", she added.
The sanctions voted on Saturday seek to block North Korea's exports of coal, iron, iron ore, seafood and lead and prohibit countries from hiring any more of that country's citizens.
It also banned starting new joint ventures with North Korea or expanding existing ones.
Actions against North Korea gained renewed urgency after North Korea tested on July 28 a ballistic missile that experts say could reach major US cities.
North Korea's patron, China, with its veto power in the Security Council, holds to key to any action against Pyongyang.
The sanctions were a triumph for the US that came after Haley worked strenuously to get a reluctant Beijing to agree to further tightening the restrictions on Pyongyang.
Haley acknowledged that China had made "important contributions" for getting the sanctions voted and personally thanked its delegation.
In response, China's ambassador, Liu Jieyi, said the resolution showed that the world was "united in its position regarding the nuclear position on the Korean peninsula".
The measures would be the seventh set of UN sanctions imposed on North Korea since it first carried out a nuclear test in 2006.
At a press conference earlier in the week, Liu had assigned Washington blame for the Korean missile crisis and opposed more sanctions against Pyongyang.
Washington had refused to hold talks with Pyongyang and took action and used language that escalated the tension in the region, he said.
While Beijing relented and agreed to some additional sanctions, Liu noted on Saturday that they did not impact such non-military items like food and humanitarian aid and this was affirmed in the sanctions resolution.
China's emphasis on dialogue to deal with the situation was also echoed in the resolution, which called for resuming the Six-Party Talks involving the two Koreas, China, the US, Russia and Japan.
Both Russia and China pitched to the Security Council their joint July 4 proposal for a two-track approach to the North Korean crisis. It called for Pyongyang suspending nuclear and missile tests, while Washington stops major joint military exercises in the region.
Russia's Permanent Representative Vassily Alekseevich Nebenzia said there could be no progress as long as North Korea perceived a direct threat to its security from military exercises by the US and its regional allies and the deployment of the anti-ballistic missile system, Terminal High Altitude Area Defence (THAAD).