Advertisement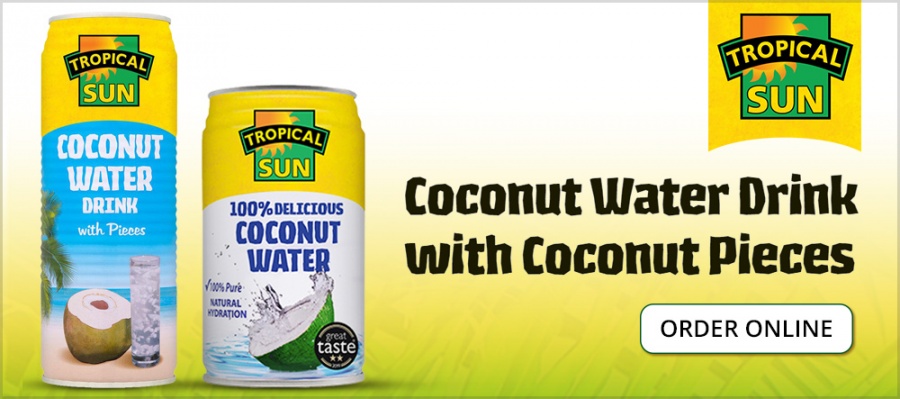 What is Chinese strategy behind the sudden shift in terror policy at BRICS summit? Pakistan is central to China's global ambitions, but up to a point.  By now China has spun its web around Pakistan so tightly that it fears not its escape. It may therefore, feel free to keep Pakistan in its place. The BRICS declaration may be the first notice to Pakistan.  In the past one decade Pakistan has isolated itself from its traditional friend to go deeper into the Chinese lap….writes Dr Sakariya Kareem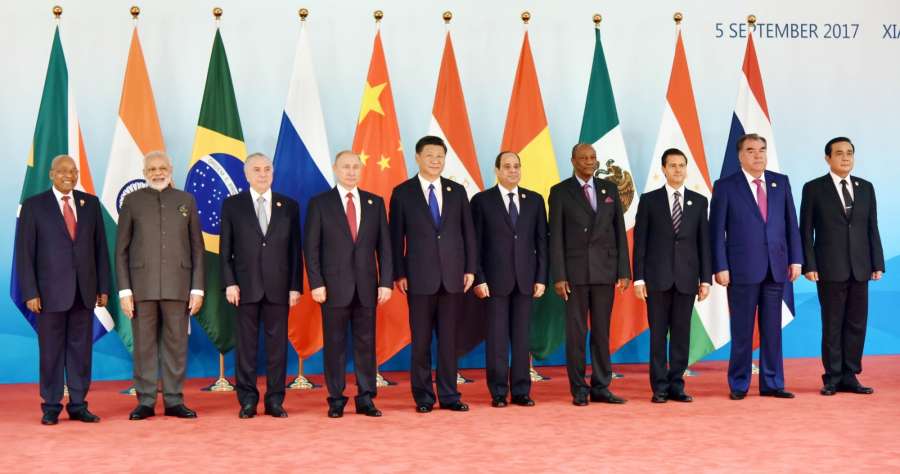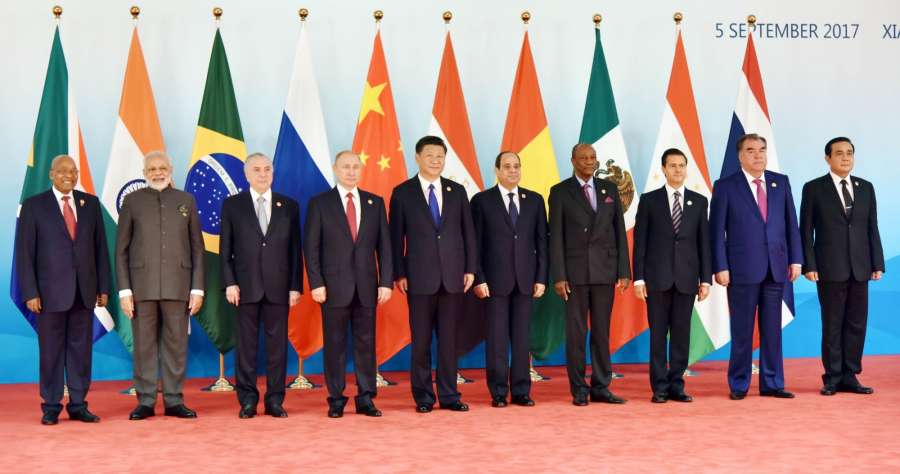 Five BRICS nations' declaration in China's city of Xiamen on September 4 tempts one to presume that by agreeing to name Pakistan-based terrorists in the declaration China is changing its policy towards them, or for that matter towards Pakistan which patronises them.
The five BRICS nations (Brazil, Russia, India, China and South Africa) expressed their support to the Afghan National Defence and Security Forces (ANDSF) in their fight against terrorist organisations. It said: "We in this regard, express concern on the security situation in the region and violence caused by the Taliban, ISI/Daesh, Al Qaeda and its affiliates, including Eastern Turkistan Islamic Movement, Islamic Movement of Uzbekistan, the Haqqani network, Lashkar-e-Tayyaba, Jaish-e-Mohammad, TTP and Hizbut Tahrir." Of the above-named terrorist outfits – three the Haqqani network, Lashkar-e-Tayyaba (LeT) and Jaish-e-Mohammad (JeM) are Pakistan based and patronised by its deep state. The remaining outfits maintain close relations with Pakistan where they keep coming and going out as their ancestral home.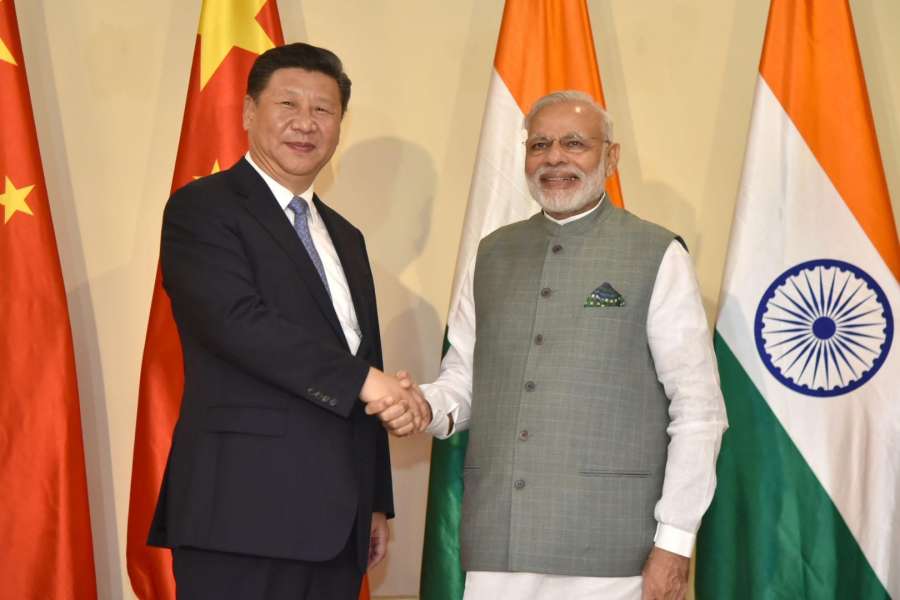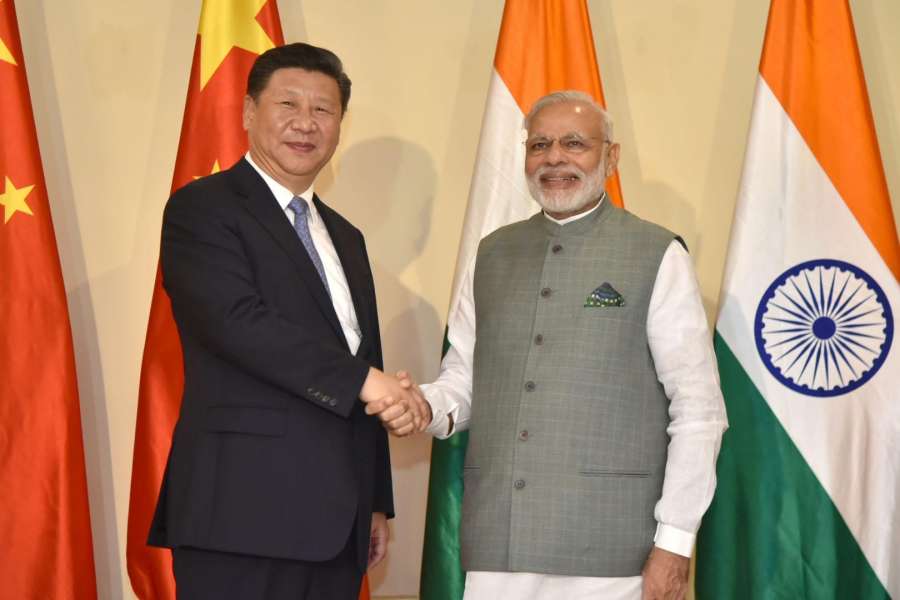 At the BRICS summit China very surprisingly chose not to stand by the terror instruments of its all-weather friend Pakistan. Since the 1960s, China had been backing Pakistan's Kashmir-specific terrorists. In 2008 it tried its best to save Hafiz Saeed, his associates and his Jamaat-ud-Dawa (JuD)/LeT from being designated by the UN Security Council (UNSC) as global terrorists for staging Mumbai carnage in which 166 persons died and property worth crores of rupees was destroyed. Although at the BRICS summit China allowed the name of JeM to figure, it continues to protect its Chief Masood Azhar at the UNSC where out of 15 permanent members 14 are for designating him as a global terrorist for the terror attack on Indian Air Force (IAF) base in Pathankot in January 2016. China is the lone country supporting him.
It is quite possible that China had already taken Pakistan into confidence about its stand on terrorist organisations well before the BRICS summit. This might have been conveyed to China through its Vice Prime Minister in-charge of Foreign Affairs, Wang Yang when he visited Pakistan mid-August as the head of a high-level delegation. He was the special guest at the flag hoisting ceremony in Islamabad on Pakistan's 70th Independence Day. He said China and Pakistan will always stand together.  "Our friendship is stronger than steel and sweeter than honey", he said.
To prove it so, Pakistan avoided giving an angry reaction to the BRICS declaration which in fact reinforced what US President Trump had to say about Pakistan providing safe havens to terrorists. Pakistan's reaction to Trump's charge was very sharp but it timidly tried to pretend as it it was not hurt by the BRICS declaration. Its Foreign Office spokesmen Nafis Zakariya said Pakistan too was seriously concerned about terrorism and extremism in the South Asian region. He did not say anything about the Pakistan-based terror outfits as mentioned in the BRICS declaration. Zakarya's statement nullified a reported statement of Pakistan's Defence Minister Khurram Dastgir rejecting the Xiamen declaration.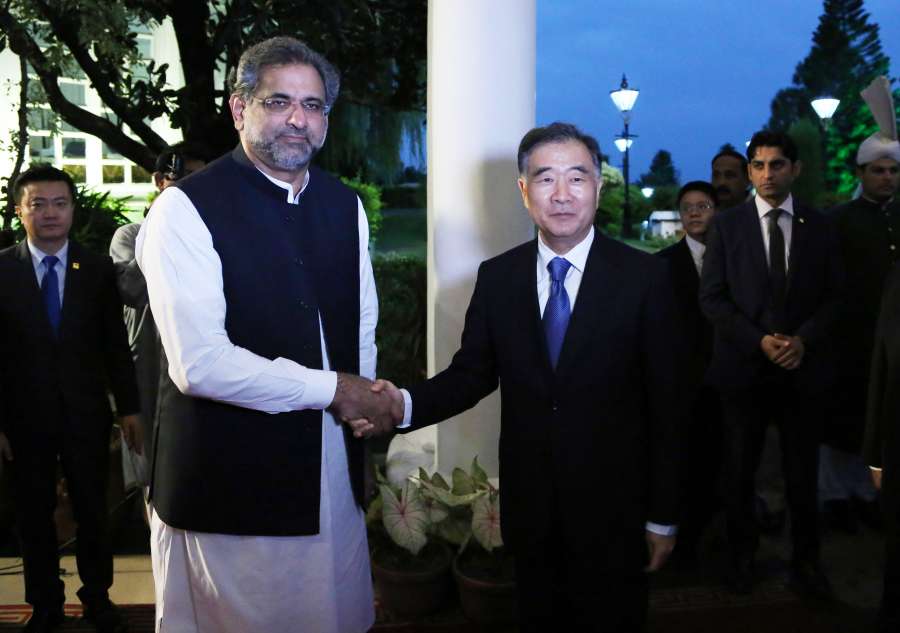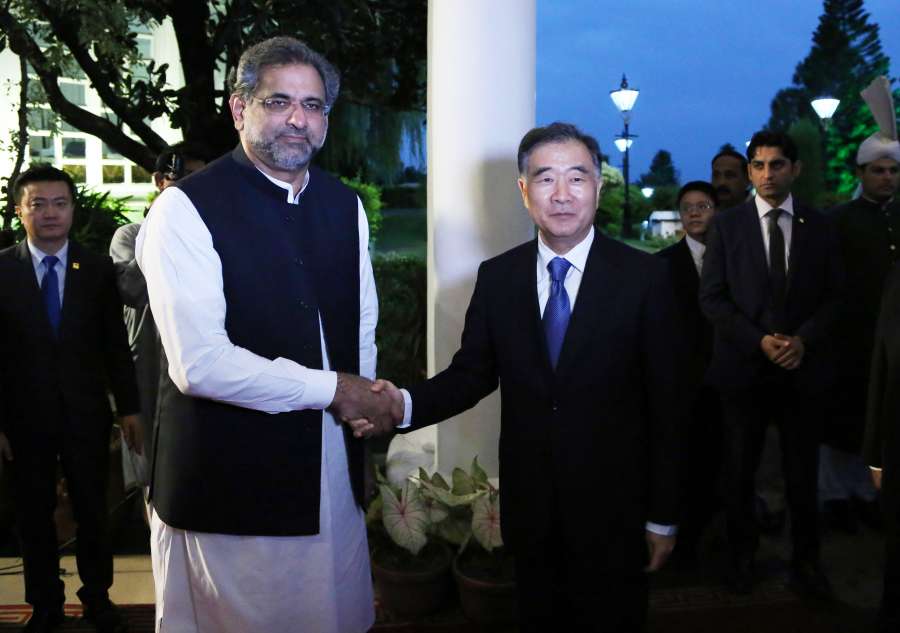 Now, the question arises is China changing its policy towards Pakistan-based terrorists and thereby letting down its all-weather friend? True, Pakistan is central to China's global ambitions, but up to a point.  By now China has spun its web around Pakistan so tightly that it fears not its escape. It may therefore, feel free to keep Pakistan in its place. The BRICS declaration may be the first notice to Pakistan.  In the past one decade Pakistan has isolated itself from its traditional friend to go deeper into the Chinese lap. That Pakistan's godfather, the US, is no more fatherly: another godfather, Saudi Arabia, has lost faith in Pakistan and it is at war with all its immediate neighbours, Muslim or non-Muslims. This situation helps China to tighten its grip over Pakistan. Today Pakistan has nowhere to go if cheated by China.
A second reason for apparent change in China's policy towards Pakistan-based terrorists could be a lesson learnt from the 70 day India-China standoff in Doklam plateau.  All these days Chinese officials and media kept on hurling threats against India reminding it of Chinese aggression of 1962.  China must have realised that 2017 is not 1962 and that its hollow threats were corroding its own credibility in the region and the world while boosting India's image for its reticence. China must have, therefore, decided that for the sake of the success of the BRICS summit and to improve relations with India it must drop Pakistan-based terrorist outfits and side with India's perception of terrorism in this region. Whether or not this assessment is correct will be known by how China acts when its hold on the UNSC proceedings for designating JeM Chief Masood Azhar as a global terrorist, expires on November 1. Sometime ago US President Trump accused China of not doing enough to fight terrorism. Perhaps he was hinting at its relations with Pakistan-based and supported terrorists and its hobnobbing with the Afghan Taliban. So far, China has protested against terrorists who attack India from Pakistan.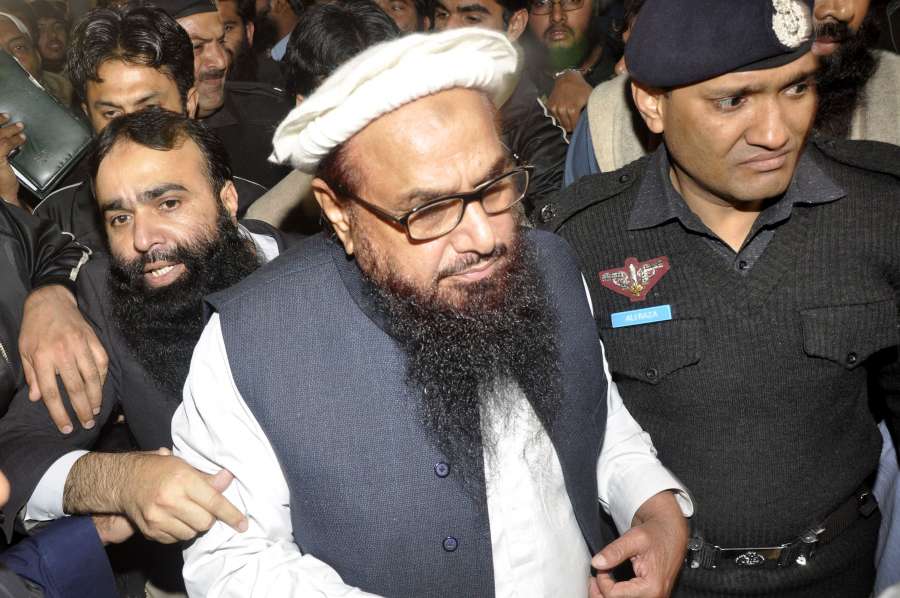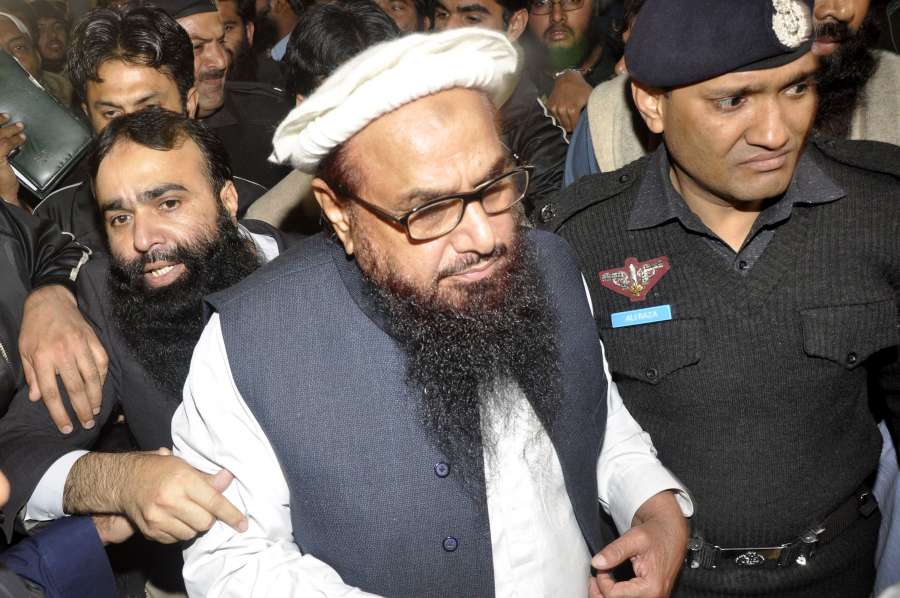 It is said China does not understand Islam. Possibly because within the country it is anti-Muslim, although it cultivates Muslim fundamentalists in Pakistan.  If China does not understand Islam, it will be difficult for it to appreciate that all radical and puritanical Islamists whether the Islamic State (IS), Al-Qaeda, LeT, JeM, ETIM or Taliban are basically the same and so are millions of their supporters or people with the same ideology. China cannot ignore this fact while going ahead with its ambition of Belt and Road initiative. It cannot take for granted for ever that its protégés LeT and JeM will never join hands with its enemy East Turkistan Islami Movement (ETIM) which represents persecuted Uighur Muslims of its restive province of Xinjiang.
The BRICS declaration has given an impression that China agrees all terrorists are terrorists. China has to accept this truism now that it is going to lay a massive network of trade in the world blighted by the menace of a terror network. If China follows the Xiamen declaration in letter and spirit Pakistan-based terrorists and their backers will be discouraged from carrying on terror attacks in Afghanistan and India, even Iran. And that will greatly contribute to peace in the region – India is not willing to talk to Pakistan because of terrorist attack from there.  Similarly, the main problem between Pakistan and Afghanistan is Pakistan-based Haqqani network's frequent terror attacks in Afghanistan. China can do another good thing to this region and its own interests in Pakistan by using its influence with that country to ban teaching of radicalising hate lessons in schools and madrasas and change laws that directly and indirectly promote madness in the name of Islam.  In another words, help promote sanity in Pakistan.