Advertisements


Will the Republican President will be more ruthless on Pakistan than his peers….writes Dr Sakariya Kareem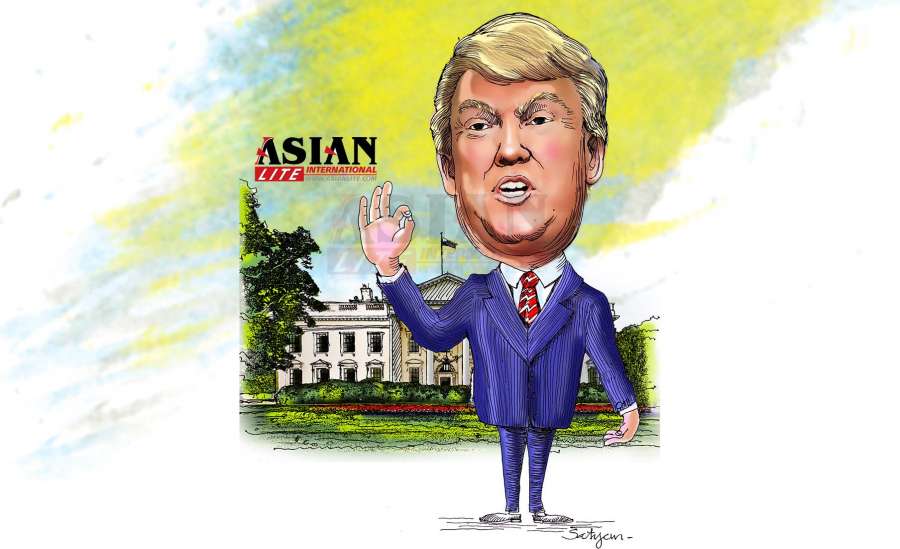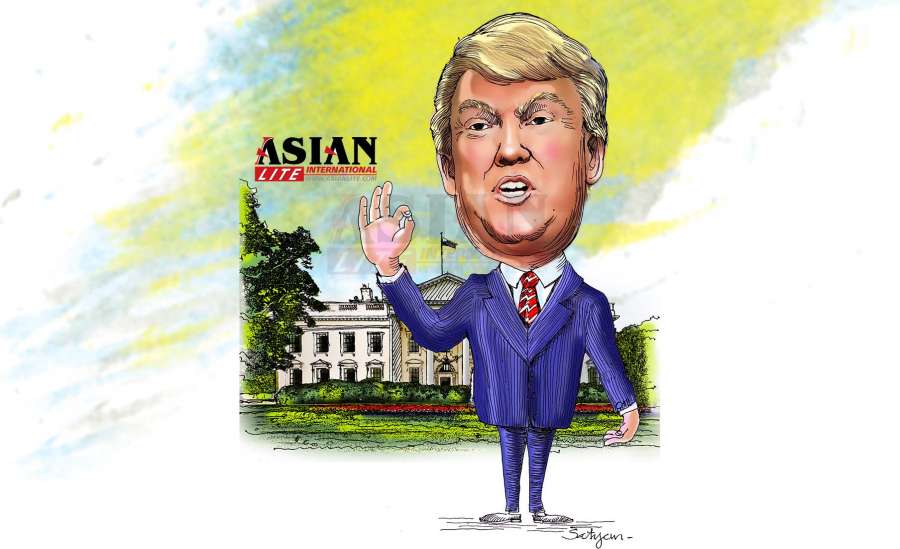 As the United States under Donald Trump reviews its policy on Afghanistan-Pakistan (Af-Pak), there are signs, tentative though, that it might be more decisive and more ruthless than in the past.
Last year, when Trump was elected as the President of the United States it was expected that he would take some measures to curb radical Islamic terrorism as POTUS which was one of his pre-poll promise. There had been flip-flops with his views on some issues after being elected but ending Radical Islamic terror is not one of them.
There is a golden mantra "Always deliver above expectations" and Trump seems to follow it. In June, before Indian Prime Minister Narendra Modi metTrump, the USA labelled Syed Salahuddin a global terrorist.This has given hopes of the US being more decisive, and not just issuing statements for India and the world to take note.
Syed Salahuddin is the founder of terror group Hizb-ul-Mujahideen and United Jihad Council, whose members have carried out numerous terror attacks in the Kashmir Valley and continue to fuel Kashmir unrest. They operate in Kashmir under the guidance of Pakistani Army which is the biggest benefactors of terrorism. Just to remind you Salahuddin is the same person who has vowed to turn the Kashmir valley "into a graveyard for Indian forces".
Putting him in the league of global terrorists indicates that the US under Trump administration is more inclined to respond India's concerns on terrorism originating from Pakistan. Even the joint statement released after Modi-Trump meeting was significant as it unequivocally called upon Pakistan to ensure that its territory was not used to launch terrorist attacks on other countries. It specifically mentioned cross-border terrorist attacks carried out by Pakistan-based terror groups on India.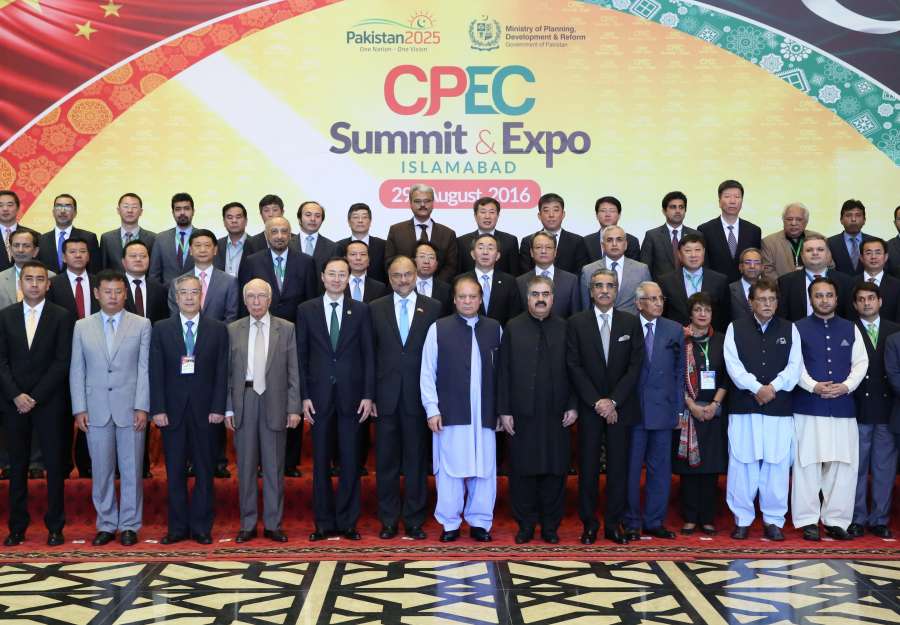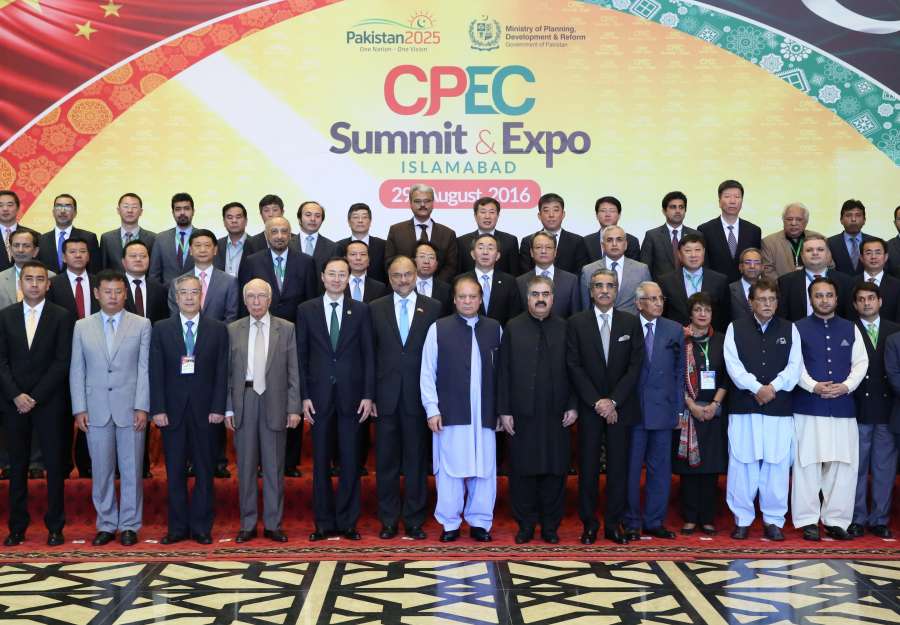 Pakistan could not bear the bonhomie between Modi and Trump. Of course, the bear hug between both the leaders covered many Pakistani editorials. Still struggling to find its equation with the Trump administration, Pakistan was in complete shock and could not digest this.
Even before it could come out of trauma, few weeks back the United States listed Pakistan among nations that provide "safe havens" to terrorists to operate. As per the US State Department the terror outfits like Haqqani Network, Lashkar-e-Taiba (LeT) and Jaish-e-Mohammad continue to operate and train their members in Pakistan. India continues to be a victim of attacks by Pakistan-based terrorist outfits.
The report 'Country Report on Terrorism' released by State Department states that:
"Although LeT is banned in Pakistan, LeT's wings Jamaat-ud-Dawa (JuD) and Falah-i-Insaniat Foundation (FiF) were able to openly engage in fundraising, including in the capital".
As we all know LeT ban is just hogwash by Pakistan to present its clean image in front of the world. Its subsidiaries continue to operate under the guidance of terrorists such as Hafiz Saeed and Zakiur Rehman Lakhvi.They openly organize fundraising campaigns in the name of social service and Kashmir independence.
"LeT's chief Hafiz Saeed (a UN-designated terrorist) continued to address large rallies, although, in February 2017, Pakistan proscribed him under relevant provisions of Schedule Four of the Anti-Terrorism Act, thus severely restricting his freedom of movement".
Despite being listed under UN sanctions the Pakistani government did not reverse its December 2015 declaration that JuD is not a terrorist organization. According to Pakistani authorities, Jamaat-ud-Dawa (JuD) is a charitable organization which has no links with terrorism. It was only under severe US pressure Pakistan placed JuD "under observation" to pacify West.
The US State Department further states that Pakistan had not taken sufficient action against the extremist organizations that continues to operate in the country. Pakistan distinguishes between good terrorism and bad terrorism. It has not taken any substantial action against the Afghan Taliban or Haqqani that continue to destabilize Afghanistan. This threatens US strategic interests in Afghanistan. It exemplifies Pakistan's biasness against terrorism by stating that its military has conducted operations against groups that conducted attacks within Pakistan such as Tehrik-e Taliban Pakistan but no action has been taken against organizations such as LeT that try to destabilize Kashmir.
All this was not enough.Trump administration decided to punish Pakistan by blocking $350 million coalition support fund as it has failed to act against 'Haqqani Network' which is responsible for a number of attacks on American and Indian interests in Afghanistan. The 'Coalition Support Fund' is not security assistance, but rather reimbursements to key cooperating nations for logistical, military and other support provided to U.S. combat operations.However, Pakistan's envoy to the US, Aitzaz Husain shamelessly claimed that what the US had held back was not assistance but money due for providing transit to US military moving in and out of Afghanistan.
However, it is well-known how Pentagon is upset with the way Pakistan milks America (someone has called the US Pakistan's ATM) even as the militants under its watch destroy American military property.
Pakistan had been one of the largest recipients of coalition fund reimbursements in the past. Since 2002 it has received more than $14 billion of which majority of amount had been diverted to terror groups involved in anti-India activities.
By contrast, India which is involved in various civil infrastructure and development projects in Afghanistan had faced many attacks on its consulate in Afghanistan.
In 2014, terrorists attacked its consulate in Heart three days before Modi was to be sworn in as Prime Minister of India.USA under the new administration is reviewing its Afghanistan policy. Under the National Defense Authorization Act, it is mandatory for Secretary of defense to verify before the Congress that the country for which funds are to be released has taken actions that are in favor of US national interests.
James Mattis, US Secretary of Defense refused to certify that Pakistan has taken actions against 'Haqqani network' which is major obstacle to peace and security in the region. However, Mattis is not the first one to do so. His predecessor Ashton Carter who was Secretary of Defense in Obama administration also refused to certify before congress in not so distant past. This can only mean a boost for India's position internationally on Pakistan-backed terror.
The latest in the series of American action is the legislation moved by Senator John McCaine, Chairman of the US Senate Foreign Relations Committee who, after visiting Pakistan and giving his piece of mind to the civil and military leadership, has come down heavily on behalf of the Trump administration. It may be recalled that many of McCaine's legislative moves have succeeded in the past.
Unlike his predecessor (Barack Obama), Donald Trump is acting swiftly against the 'state sponsor of terrorism' Pakistan. The country that is the safe haven of notorious terrorists is surely in trouble but it's unlikely that it would fix its ways.
One must not forget that Pakistan is the same country that had given refuge to Osama-bin-Laden who is regarded as an epitome of Jihad. India and United States both face threats from same terror groups. They must strengthen cooperation against terrorist organizations such as al-Qaeda, the ISIS, JeM, LeT etc and write their obituary.
One can hope that the actions taken by Donald Trump are just tip of the ice berg. Owing to the gravity of crimes committed by Pakistan it deserves much severe punishment. Only when 'axis of evil' in South Asia is decapitated then one can expect peace in the region.
And yet, it needs emphasizing that the US has a strong armament lobby that is favourably placed towards all military-dominated nations and Pakistan is one of them. Both the State Department and Pentagon have had strong pro-Pakistan lobbies at any given time. India will have to fight its own battle with terrorists and terrorism, with or without any outside help.