Advertisements


Belgium's Secretary of State for Foreign Trade Pieter De Crem has said that pharmaceutical and petrochemical industries can help India and Belgium to diversify their bilateral trade beyond the diamond sector….writes Rohit Vaid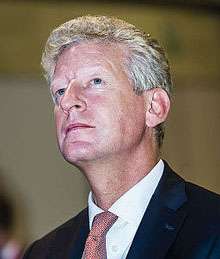 "Bilateral trade between India and Belgium is already strong. This is mainly thanks to the diamond sector and trade between Mumbai and Antwerp. I believe there is scope for diversifying to other sectors," De Crem said on a recent visit to India.
When asked about the other sectors that can be tapped to diversify bilateral trade, he said: "I definitely think there is potential in linking our competitive pharmaceutical and petrochemical sectors with India's thriving economy. The same goes for other sectors such as healthcare and machinery."
As per India Brand Equity Foundation (IBEF), India's pharmaceutical market is expected to be worth around $55 billion by 2020.
A report by industry body Assocham in 2015 had predicted that the country's petrochemical sector has the potential to reach $100 billion by the same year.
According to Belgian Foreign Trade Agency, the bilateral trade between the two countries grew by 4.43 per cent in 2016 to 12.47 billion euros from 11.94 billion euros in 2015.
However, the data showed that trade in gems and jewellery had the biggest share in bilateral trade, followed by the chemicals, machinery and textiles sectors.
The two countries have been traditionally engaged in diamond trade, as raw diamonds are exported to India for processing and then re-exported to Belgium.
Currently, India is Belgium's second-largest export destination and fourth-largest trade partner outside the EU.
In the last few years, both the countries have entered into various agreements to strengthen and broaden their diplomatic and economic engagement. During his recent visit, Secretary De Crem inaugurated the new Brussels Airlines flight between Mumbai and Brussels, and opened a new Belgian honorary Consulate in Ahmedabad.
"I believe the new direct Brussels Airlines flight will contribute to this expansion," the Secretary of State for Foreign Trade said.
An agreement on a "very important investment" by the steel company Bekaert in Pune was also reached, informed De Crem.
As per industry data, last year more than 160 Belgian companies operated in India and around 80 Indian companies had set up their facilities in Belgium.
Several Indian firms, particularly in the IT and software sectors, such as TCS, Infosys, Tech Mahindra and HCL, have established bases in Belgium to cater to the local as well as the broader European market.
Besides, there is an on-going cooperation between various Indian ministries and their Belgian counterparts in areas such as river rejuvenation, railways and shipping.
In terms of cumulative FDI, inflows from Belgium into India amounted to $896.09 million during April 2000 to March 2016, making the country the 22nd-largest investor in India.
When asked about the increase in protectionist measures being implemented by some developed countries, De Crem said: "Belgium is one of the most open economies in the world. We have prospered from free trade. Belgium, therefore, rejects calls for protectionism and is in favour of deepening global trade links even further."