The Indian community in Berlin joined with great enthusiasm in the commemoration of the Constitution Day at the Embassy of India, Berlin, on November 26, 2019…reports Asian Lite News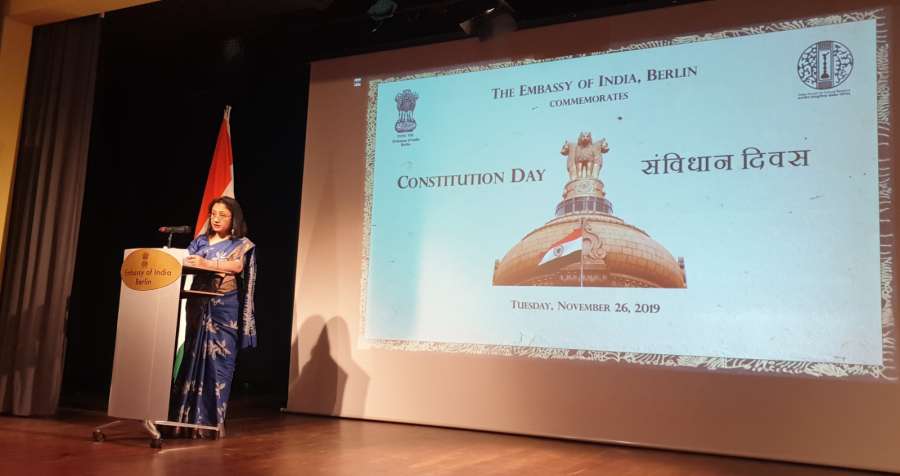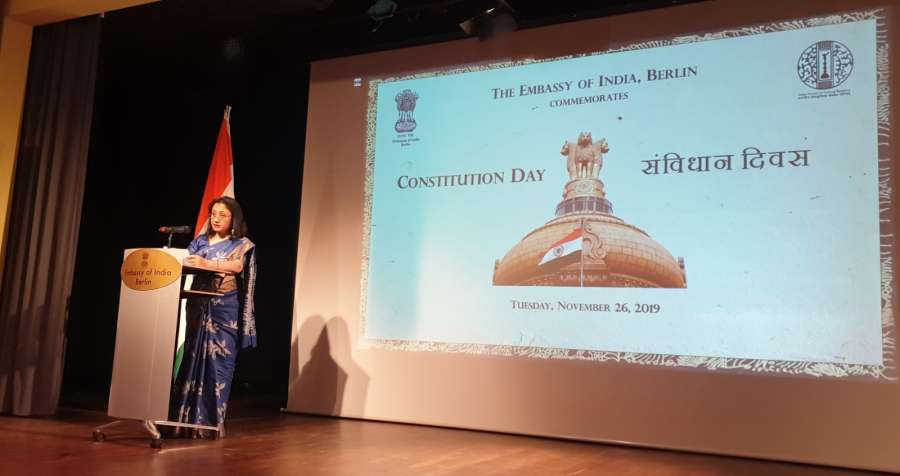 The commemorative event included the reading of the Preamble of the Constitution of India in Hindi and English and the screening of a short documentary film titled 'Spirit of Freedom' on the Constitution of India and its salient features. Mr. Ashok Kachru, a prominent member of the Indian community in Berlin, and one of the earliest Indian settlers in Germany, delivered a speech on the occasion recounting the significance of the Indian Constitution and the guiding principles that continue to inspire those who have adopted a new land to settle down.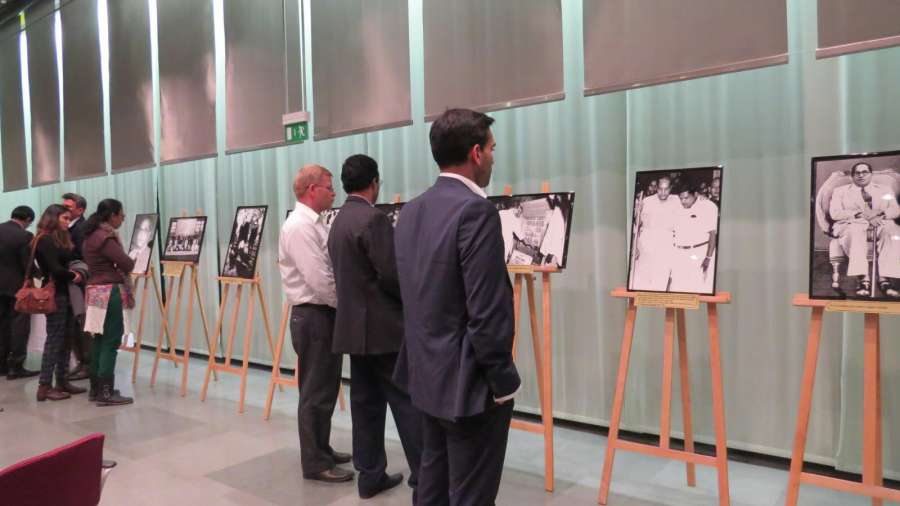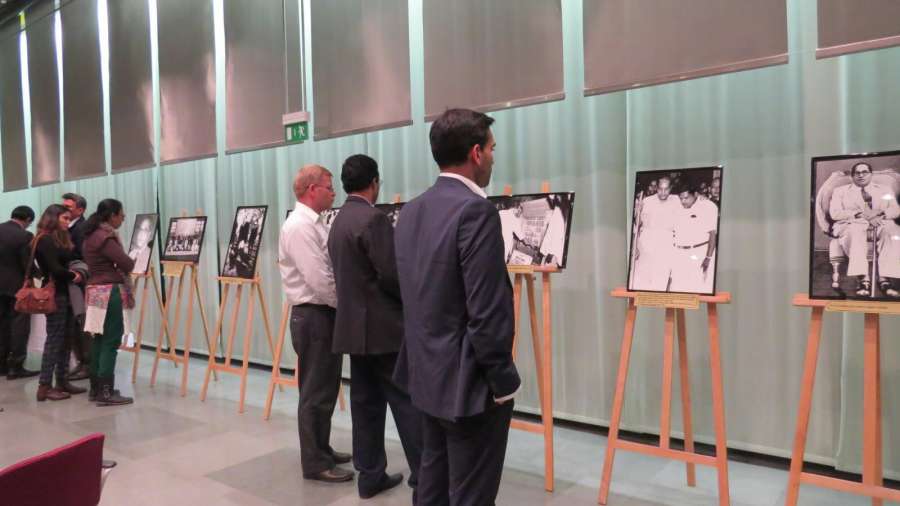 Addressing the gathering, Ambassador of India to Germany, Mrs. Mukta Dutta Tomar, said that the Constitution Day was a tribute to our forefathers who worked hard to give India her Constitution that serves as the lodestar ensuring the strengthening of democracy and integrity of the Nation. She remembered Dr. B. R. Ambedkar for his immense contribution in the making of the Indian Constitution.
Ambassador Mrs Mukta Dutta Tomar inaugurated a photo exhibition on the 'Making of the Indian Constitution'. The more than 100 attendees, mainly comprising of members from the Indian diaspora, appreciated the Exhibition and expressed happiness to be part of the celebrations marking the Constitution Day which helped them reconnect to their homeland.