Winding up his party's campaign against the CPI-M, BJP President Amit Shah warned that Kerala's ruling party will be "wiped out" if the political violence in the state does not stop….reports Asian Lite News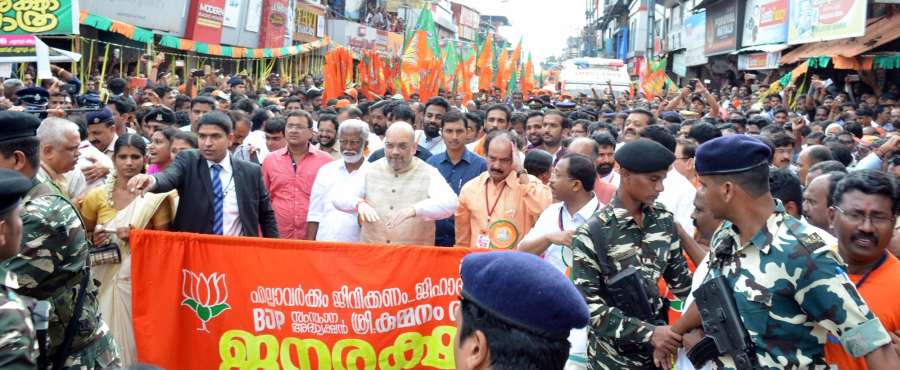 "Congress got finished because of corruption and the Left parties will be finished due to political violence," he told party cadres at the end of the 15-day "Jan Raksha Yatra" which he had flagged off on October 3.
"They still have time for course correction. Otherwise, the people of Kerala will throw them out.
"If the CPI-M thinks it can suppress our voice by violence, then they are wrong. You cannot crush our ideology," Shah added.
Shah said the people of Kerala had not given Chief Minister Pinarayi Vijayan the mandate for killing innocent people and said that since the formation of the Left government as many as 13 BJP-RSS workers had been killed in the state.
"Most incidents took place in the home district of Vijayan. Are you ready to take moral responsibility or not?" he asked.
Shah alleged that wherever the Left parties ruled any place for long, they have encouraged political violence.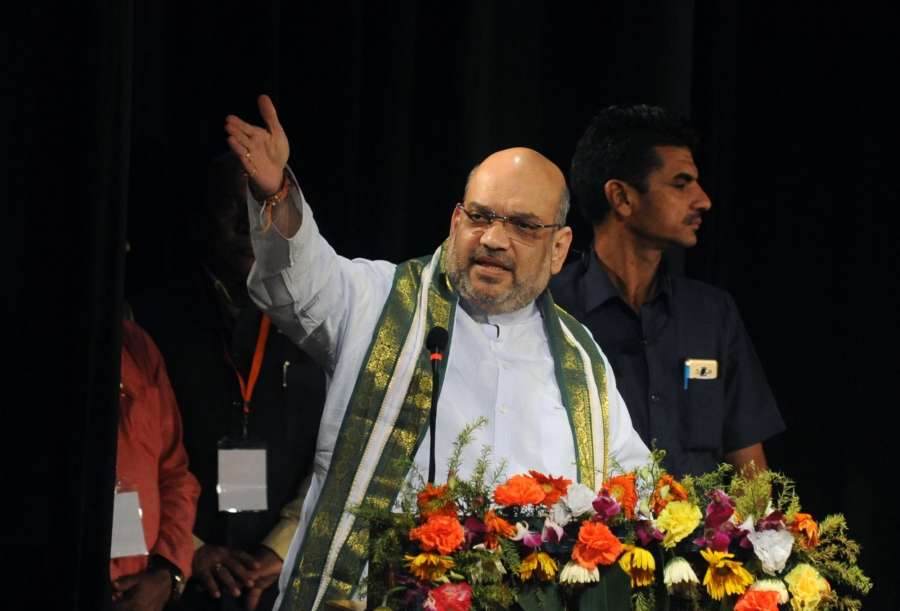 "Be it Kerala or West Bengal or Tripura, political violence has become the political culture of the CPI-M," he said.
Throwing a challenge to the Chief Minister, Shah said, "We are ready to discuss with you issues of development. But will you answer about the killings of our workers? You do not have the courage.
"It is shameful that an accused in the murder of our worker has been appointed the branch secretary of CPI-M."
Describing the yatra as first of its kind against political killings, he said BJP will take care of those families whose members have lost thier lives.
"You do not need to worry. Whoever are guilty will not be spared and the BJP will take every measure to get justice."
Shah also took on those forces, whom he dubbed champions of human rights, saying that they organise candle marches in Vijay Chowk over a small incident but do not get time to organise such events for the victims of Left violence in Kerala.
"I told them, if shame is left in you why do not you organise such a march for killings of our workers," he said.
Shah pointed out that thousands of people took part in the 15-day yatra that passed through 11 districts of the state and thanked all for their participation.