The BJP called on all its MPs and allied MPs to gather support for their Presidential nominee, even though not revealed yet. The Party also started talking with Trinamool Congress and BJD while BJP President Amit Shah on Sunday met its sulking ally and Shiv Sena President Uddhav Thackeray and his son Aditya in Mumbai….reports Asian Lite News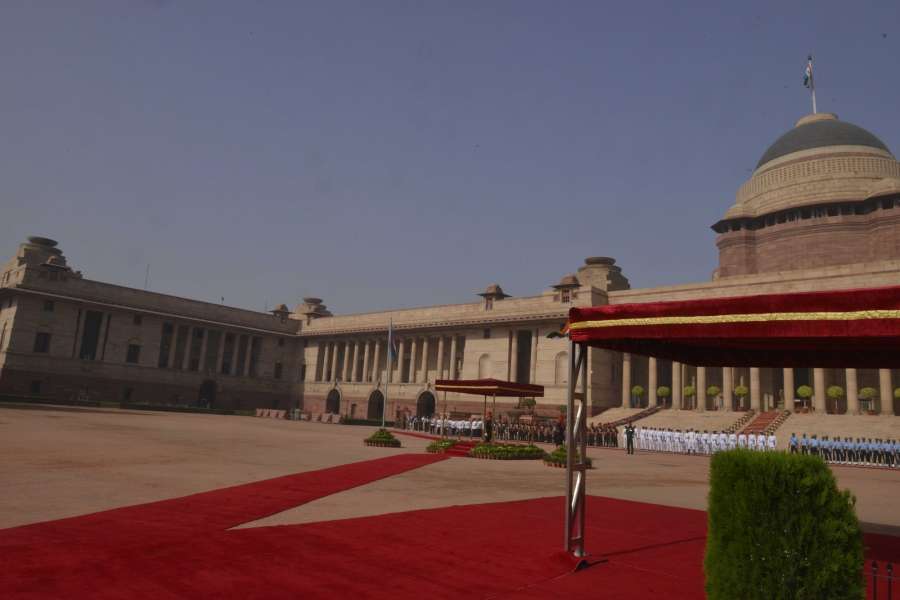 The BJP stepped up its efforts to gather support for its unnamed Presidential nominee, with its top leaders talking to allies Shiv Sena and LJP as well as the Trinamool Congress and BJD, even as it disclosed that the NDA candidate will file the nomination before June 24 after the opposition is conveyed its choice.
Bharatiya Janata Party and allied MPs are being called to New Delhi by Tuesday to sign the nomination papers. Each nomination paper has to be signed by at 50 proposers and an equal number of seconders who can also be MLAs.
The National Democratic Alliance's attempt is to file at least three-four sets of nominations of its candidate so that all allies can get to sign.
BJP sources said the nomination will be filed before Prime Minister Narendra Modi leaves on his three-nation foreign tour. Modi is slated to visit Portugal on June 24, before his trip to the US on June 26 and the Netherlands on June 27.
By then, the opposition parties will be told about the NDA candidate. The last date for filing of nominations is June 28. The Prime Minister is set to return home a day before that.
BJP President Amit Shah on Sunday met its sulking ally and Shiv Sena President Uddhav Thackeray and his son Aditya in Mumbai to ensure the Sena's crucial support in the July 17 Presidential election.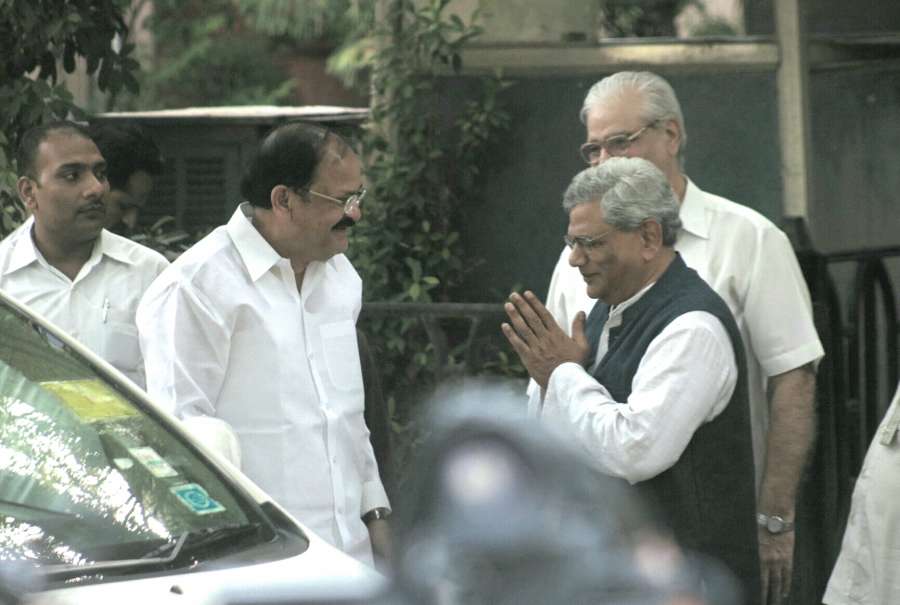 But the BJP's oldest ally has been pitching for the candidature of RSS chief Mohan Bhagwat as the "first choice" and eminent agro-scientist M.S. Swaminathan as a second preference. Both Bhagwat and BJP have already ruled out the possibility of fielding him.
It was not clear what was Sena's response to Shah's plea. In the last two Presidential elections, the Shiv Sena did not support the NDA candidate.
Information and Broadcasting Minister M. Venkaiah Naidu on Sunday held discussions with Union Minister Ram Vilas Paswan, who heads the Lok Janshakti Party. Naidu also met Samajwadi Party's Ram Gopal Yadav and Naresh Agrawal.
Informed sources said Naidu briefed Shah about his discussions.
Paswan said his party will stand by the Prime Minister's decision while the Samajwadi Party is understood to have favoured a politician as the new President.
Finance Minister Arun Jaitley, part of a three-member panel set up by Shah to evolve a consensus among ruling and opposition parties on the Presidency, has spoken to leaders of the Trinamool Congress and Biju Janata Dal (BJD).
The BJP, which has an edge in the electoral college, is seeking to muster maximum support for its nominee to ensure a comfortable victory.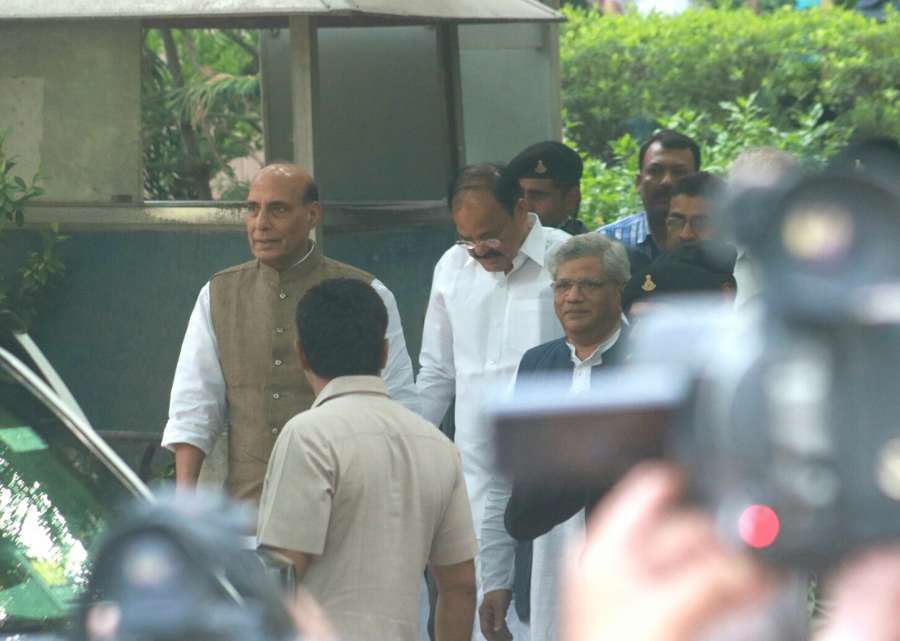 This is why it has reached out to parties like the BJD, which is opposed to the Congress. But the Trinamool is part of the opposition on the Presidential election.
On the opposition side, there are hints that the non-BJP parties may announce their candidate by Wednesday if the BJP does not come out with its nominee.
CPI-M General Secretary Sitaram Yechury reportedly suggested on Saturday that the opposition should announce its candidate by June 21. He had described the government consultations as a "PR exercise".
The Left parties are pitching for a contest because they feel the Presidential election was in a way an ideological battle and the Rashtrapati Bhavan's occupant should be a person with impeccable secular credentials and one who can uphold the Constitution.
They are said to be considering the name of Gopalakrishna Gandhi, Mahatma Gandhi's grandson and a former West Bengal Governor. The name of JD-U leader Sharad Yadav has also cropped up as a Presidential contender on grounds that he is a veteran political personality.
---