The economy is unlikely to achieve the targeted 7.5 per cent growth in the current fiscal due to deflationary pressures, which creates considerable scope for the RBI to lower the monetary policy rates, according to the mid-term Economic Survey tabled in Parliament….reports Asian Lite News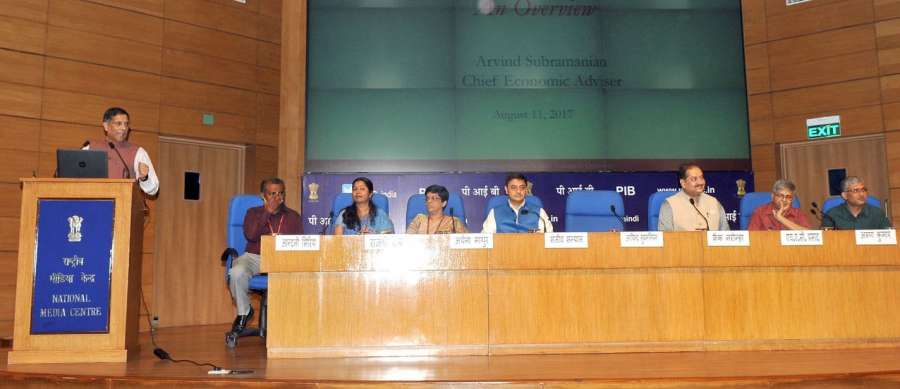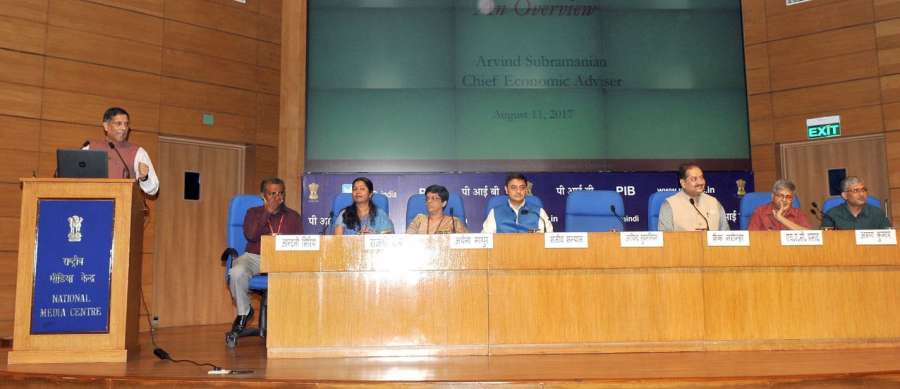 The Economic Survey 2016-17 Volume-2 said: "The forecast for GDP reflects the greater risks to the downside. The balance of probabilities has changed, with outcomes closer to the upper end having much less weight than previously."
The pre-Budget Survey (Volume I) had forecast a range for real GDP growth of 6.75 per cent to 7.5 per cent for FY 2018.
The author of the Survey, Chief Economic Advisor (CEA) Arvind Subramanian told the media later: "We are not changing the growth forecast but saying that it is less likely to see the outcome on the upper end of the forecast. Balance of risks to growth has shifted to the downside."
The Survey noted that India faces the risk of deflationary impulses owing to stressed agricultural revenues, Twin-Balance Sheet (TBS) issue of corporates and banks due to rising bad loans, farm loan waivers and the fiscal tightening they would entail, could push inflation below the Reserve Bank of India's (RBI) targeted 4 per cent by March 2018, the Survey stated.
"If you put all the factors together, our assessment is that the March 2018 inflation may be well on target, but the average annual inflation for the full year will be well below target, closer to 3 per cent rather than 4 per cent. We have substantially overachieved on checking inflation, better than our own targets by around 150 basis points," Subramanian said.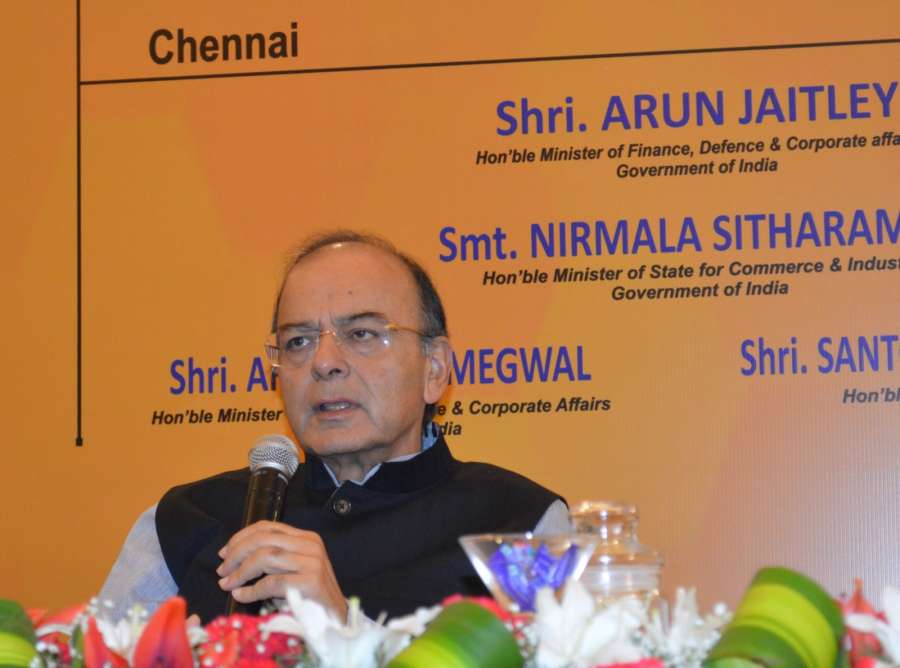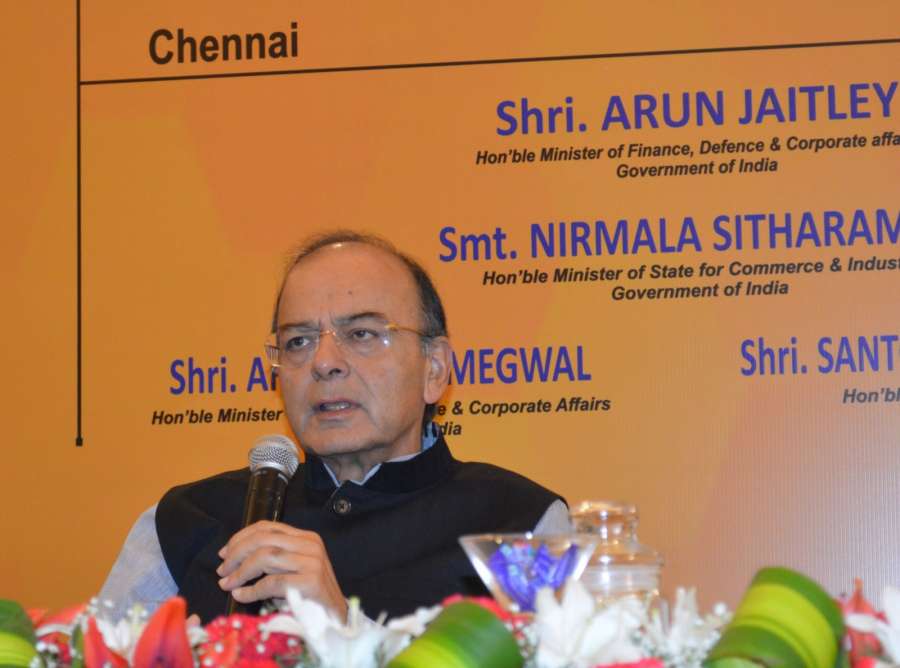 Thus making a case for the RBI to go for more rate cuts in the subsequent monetary policy reviews, the Chief Economic Advisor said: "Structural decline in inflation rates and outlook has created scope for lower interest rates, monetary policy."
He said that real credit growth and all other factors pointed in the same direction of deceleration of the economy and the cleanup of the TBS problem was necessary for the growth to rebound.
"On the twin balance sheet perspective, it is premature to say that growth can rebound….unless we do cleanup. Farm loan waivers are going to be deflationary, not inflationary. The critical assumption is that Centre will not relax fiscal borrowing limit of states.
"In order to accommodate farm waivers, states will either have to cut expenses or raise taxes. Example, the capital expenditure in Uttar Pradesh has been slashed by, I think, 13 per cent to accommodate farm loan waiver. It signifies less growth. It will impact demand, which will be a drag on growth," he said.
The Survey, however, also noticed a rekindled optimism on structural reforms in Indian economy. Various factors such as launch of the Goods and Services Tax (GST), positive impact of demonetisation, decision in principle to privatise Air India, further rationalisation of energy subsidies and actions to address the TBS challenge contribute to this optimism.
The document also adds that a growing confidence that macro-economic stability has become entrenched is evident because of a series of government and RBI actions and because of structural changes in the oil market have reduced the risk of sustained price increases.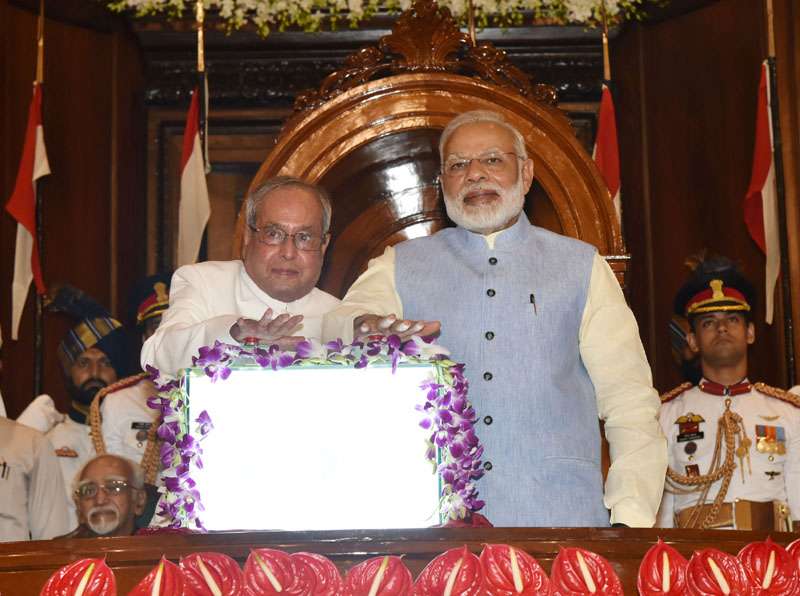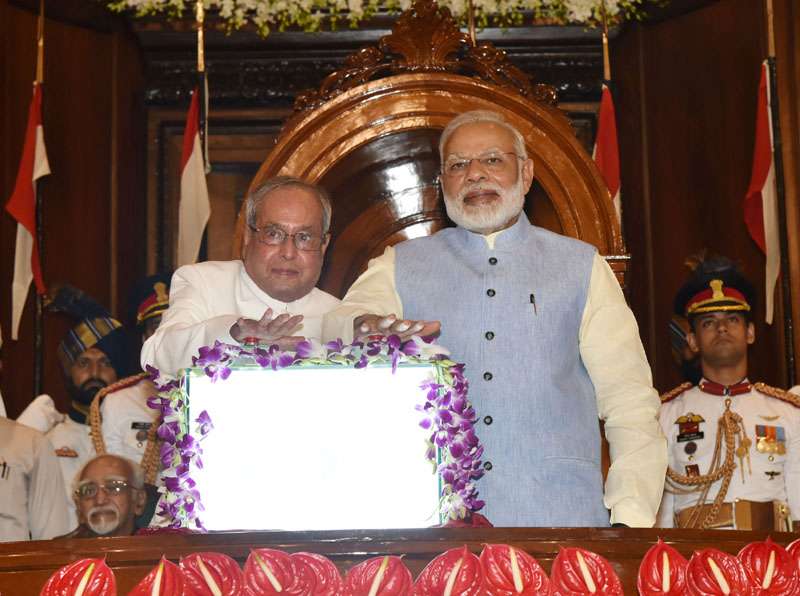 "This regime shift, thanks to the RBI, government and technology, towards this macro-economic sweet spot will remain for a long time. Its entrenched well for the medium and long term growth," Subramanian said.
On the deceleration in the economic growth due to demonetisation, he said: "We're nearly back to the same growth rate."
About behaviour post note ban, he said that there has been a 20 per cent decline in cash which as of July is about Rs. 3.5 lakh crore.
"Demonetisation has long term benefits over the next 1-3 years. In volume, has cash come down? It turns out, we seem to have achieved 20 per cent reduction in equilibrium cash holding," he said.
He also said that post note ban a much higher level and pace of digitalisation has been achieved.
There was also a spurt in new taxpayers and reported income after demonetisation with a total of 5.4 lakh new taxpayers, 1 per cent of the total taxpayer base, getting added.
Touching upon the financial market confidence, he said that the asset valuation in India has taken off with the equity market indices shooting well above historic value. But it should not be viewed as something important as temporary liquidity has the tendency to revert to normal levels, he added.
"The phenomenon of asset valuation is seen around the world. It has to do with the global excess liquidity. Valuations should not be seen as signalling something important," Subramanian said.
Focussing on the stressed farm revenues, he said that it was a puzzle as despite increased output and good monsoon, agricultural income had witnessed a reduction.
"The agriculture puzzle needs to be decoded. Reduced farm revenues in non-cereal crops despite good monsoon. Agriculture we have seen lot of stress. This is the first instance where there is good output, good monsoon but revenue has come down because prices have come down.
"Why have prices have come down? Is it because of weak demand or policy. It is unusual," he said.