Advertisements


The Congress high command appointed four working presidents of its unit in poll-bound Gujarat in addition to existing party chief Bharatsinh Solanki and set up a state election team, a day after it expanded the state leadership to include as many as 122 office-bearers at different posts….reports Asian Lite News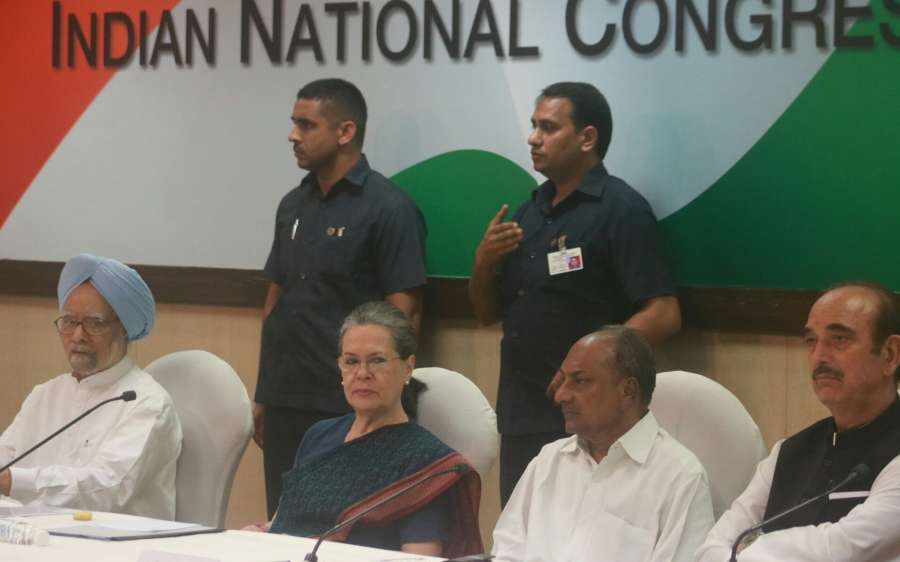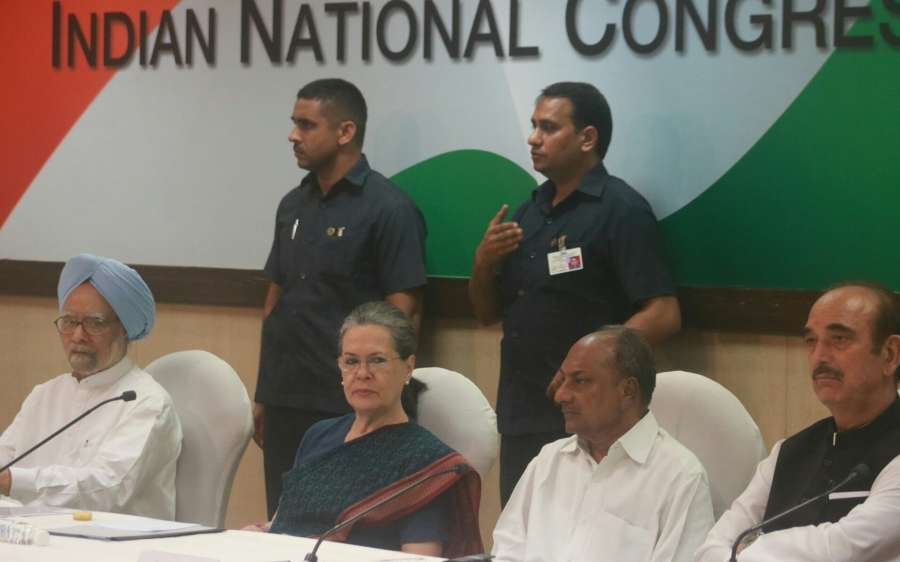 However, to maintain a balance among all factions, the State Election Committee is chaired by Solanki and has Congress chief Sonia Gandhi's political secretary Ahmed Patel, party General Secretary Madhusudan Mistry as well as senior state leaders Shaktisinh Gohil and Arjun Modhwadia as ministers.
Congress sources disclosed that the appointment of the four working presidents was apparently to clip the wings of Solanki, who has been facing charges of being arrogant, inaccessible and insensitive to aspirations of the party's rank and file, besides giving effective representation to the key regions and castes.
Removal of Solanki from his post was the key demand of rebel leader Shankersinh Vaghela, who engineered a revolt of sorts in the party by getting 14 MLAs close to him resign of which three of them joined the BJP. The others too are in queue, except him.
Vaghela, who quit as a legislator after the Rajya Sabha elections when his desperate efforts to ensure Ahmed Patel's defeat failed, wanted himself to be named the party chief and made the Chief Ministerial candidate.
Among the four working presidents are aggressive young Amreli legislator Paresh Dhanani and former Lok Sabha MP from Rajkot and four-time legislator Kunwarji Bavaliya. Both of them are from the key Saurashtra region and belong to the influential Patidar (or Patel) community, which has turned against the ruling BJP ever since the beginning of the pitched Patidar agitation led by firebrand young leader Hardik Patel.
Former union minister Tushar Chaudhary, a tribal leader from Surat district in South Gujarat and son of former Chief Minister Amarsinh Chaudhary, and veteran North Gujarat leader Karsandas Soneri are the other two working presidents. Chaudhary is from the Scheduled Tribes and Soneri is a Scheduled Caste or Dalit leader from Sabarkantha.
Besides Dhanani and Bavaliya from the Patidar community, the Congress high command picked Siddharth Patel, son of former Chief Minister Chimanbhai Patel, as the chairman of Election Campaign Committee.
Senior leaders Mistry, Gohil and Modhvadia have been appointed as chairmen of Election Manifesto Committee, Election Media Committee and Election Publicity and Material Committee respectively.
Mistry, who is believed to be close to Congress vice-president Rahul Gandhi, has also been named Chairman of the Election Coordination Committee for Urban Areas which is the toughest territory for the Congress in Gujarat.
A senior leader said that with a view to have a vast representation from the second and third rung leaders "to make them feel part of the decision-making process and responsible for the party's victory", the high command has expanded the State structure at various levels by appointing over 100 new office-bearers.
The appointments include 10 Vice Presidents, 14 General Secretaries, seven spokespersons, 63 Secretaries, four Executive Committee members and nine special invitees. This is besides 13 presidents of various city and district party committees.