The Supreme Court issued notice to the National Investigation Agency (NIA) and the Kerala government on a plea of Muslim man whose marriage with a Hindu woman was annulled by the Kerala High Court, which termed it a "Love Jihad"….reports Asian Lite News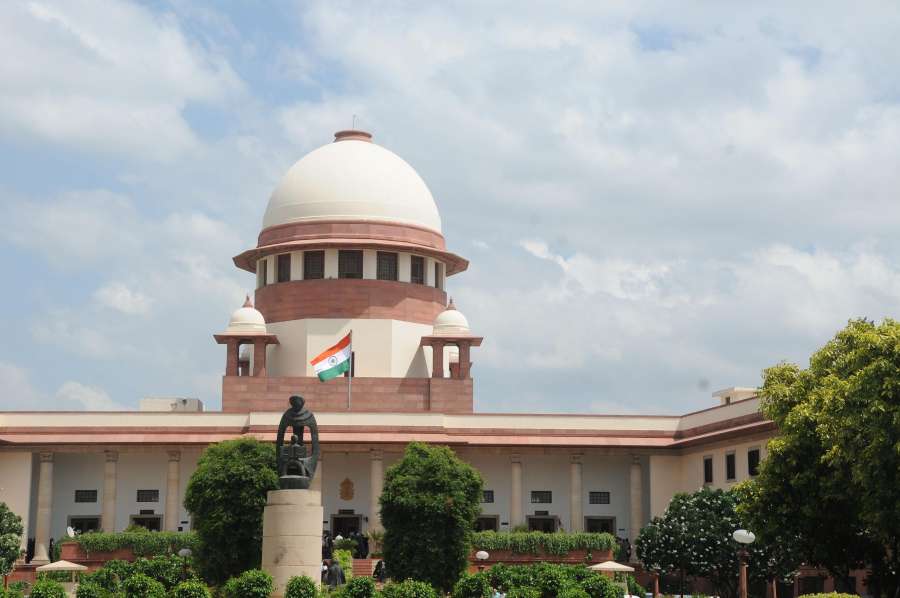 A division bench of Chief Justice J.S. Khehar and Justice D.Y. Chandrachud asked the country's premier anti-terror investigation body, and the woman's father to produce all documents related to the case within a week and asked the Kerala government to file its response too.
"These are very sensitive issues.. It's a serious matter… You give us all the materials you have," said the court to NIA and the father and posted the matter for August 16.
The Kerala High Court on May 25 had declared as "null and void" the marriage of a 24-year-old Hindu woman, who converted to Islam and wedded a Muslim man in December 2016, terming it a "sham" and ordered Hadiya, as she was now known, be placed in the parents' protective custody.
Her husband, Shafin Jahan, 27, challenged the high court order in the top court, saying the the order was "an insult to the independence of woman in India".
Approaching the Supreme Court with a request to order Hadiya's father to produce her in court, he claimed she converted to Islam on her own volition two years prior to their marriage.
Advocate Madhvi Divan, appearing for Hadiya's father, said she was a "helpless victim" trapped by a "well-oiled racket" which used "psychological measures" to indoctrinate people and convert them to Islam.
Jahan is a criminal and his daughter was trapped by a network with connections to Popular Front of India and even the IS, said the lawyer.
Divan said such conversions and marriages were not rare in Kerala. "Radicalisation is rampant in Kerala.. There is more here than what meets the eye. Court should order an independent investigation into each of these people who are behind what happened to the woman and their affiliations."
Senior advocate Kapil Sibal and Indira Jaising, appearing for Jahan, however asked the bench to first order the father to produce his daughter here so the court can decide whether she was in fit state of mind to exercise her choices in life.
"They have declared a marriage void. How can this be? She should be produced before the court. The court should interview her," they argued.
How the liberty of an adult woman could be curtailed in such a manner and she be kept in custody of her parents, they asked.
The court also questioned why Hadiya has three names.
"Which 24-year-old has three names?" the bench asked, adding: "Prima facie, the Kerala High Court had interviewed her before deciding to annul the marriage and return the child to her father. In this interview, the high court judgment records that she could not give coherent answers. So prima facie, she seemed to have been in the control of someone else."
The apex court also took an undertaking from Hadiya's father that she would be produced before the court within 24 hours, if the bench wanted to interact with her.
Hadiya, earlier known as Akhila, was a homeopathy student in Kerala when she converted to Islam and changed her name. Jahan had met her with his family in August 2016 in response to her posting on a marriage website and they got married last December.
But in August 2016 itself, her father had approached high court with a habeas corpus petition, alleging his daughter had been radicalised by some organisations and they also influenced her to marry a Muslim man so that she is out of the parents' custody forever.
He had also apprehended that there could be a scheme to send her to Syria to work with extremist organisations such as IS since the man she married had been working in the Gulf.
The Kerala High Court, saying that "national interest is at stake", had asked the state police chief, to conduct an investigation into cases of love jihad and probe incidents of forced conversion.
Love jihad is a term used by right-wing Hindu groups to describe inter-faith marriages which they say is an Islamist conspiracy to convert Hindu women through marriage or coercion.