Advertisement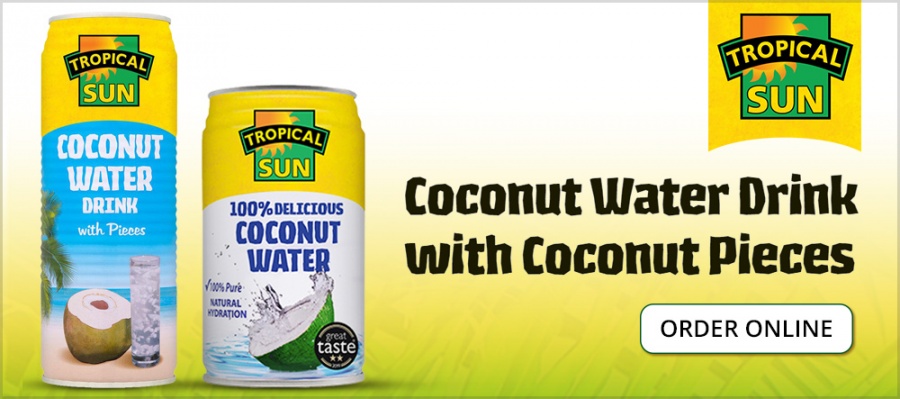 The Congress party's humiliating defeat in the recent assembly elections, particularly in Uttar Pradesh and the assembly constituency of its Vice-president Rahul Gandhi, are symbolic of its present condition….A report by IndiaSpend Team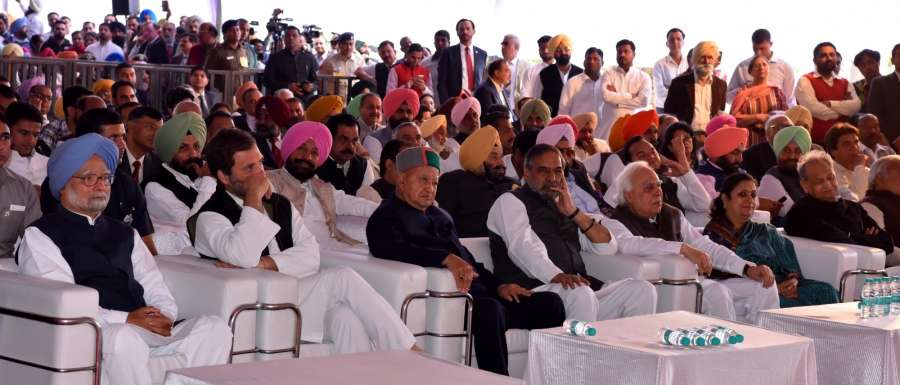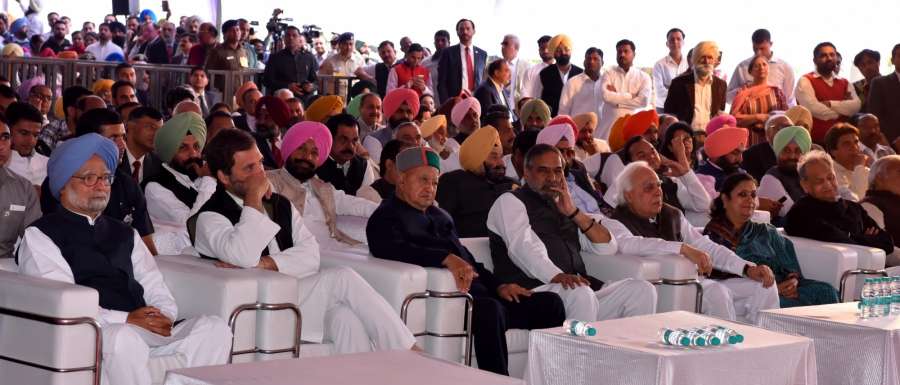 The party is going through one of its worst slumps in its post-Independence history, and many digital bytes have suggested a surgical strike on its leadership and a complete overhaul of the party machinery.
The data, however, suggest a more nuanced picture. In various assembly elections since its defeat in the 2014 general elections, the Congress has actually improved its strike rate in terms of number of seats won per seats contested, although it has contested fewer seats. Not only that, it has also improved its vote share.
The most appropriate metric for evaluating the performance of a political party and its "CEO" is its win percentage and vote share. Ten states — Maharashtra, Jharkhand, Bihar, Delhi, Bengal, Tamil Nadu, Kerala, Assam, Uttar Pradesh and Punjab — have had a state election since the 2014 general election, not including the smaller ones such as Goa and Manipur.
These 10 states account for nearly 60 per cent (317/543) of all Lok Sabha seats.
During the 2014 general election, the Congress party effectively contested in 1,544 assembly segments — parts of Lok Sabha constituencies equivalent to assembly constituencies — across these 10 states and won a mere 194, a winning percentage of 13 per cent.
In subsequent state elections in these 10 states, the Congress party contested in 1,032 assembly constituencies across these states and won 258 — a winning percentage of 25 per cent.
Put simply, the Congress doubled its win rate between the 2014 general election and the subsequent state elections.
In the 2014 election, 20 of every 100 voters (weighted by size of the state) in these 10 states voted for the Congress. Post-2014, 30 out of every 100 voters voted for the Congress, an increase of 10 percentage points in vote share.
In eight out of these 10 states, the Congress has won more assembly segments post-2014 than it did in the 2014 elections (when considering parliamentary performance in assembly segments to break down voting patterns). Its vote share increased in six out of these 10.
Arithmetically, it is hard to make the case that the Congress is in worse shape today than it was in 2014. The numbers clearly show that the Congress has doubled its win percentage and improved its vote share by 50 per cent since 2014.
To be sure, the Congress' improved electoral performance is largely on the back of opportune alliances. But a decision to swallow pride and ally with another party is also a political strategy.
It can also be argued that the party's performance in 2014 was so miserable that the only way from there was up.
Either way, only time will tell if the Congress needs a new life or a coffin, but arguments on either side should not lose sight of the data.